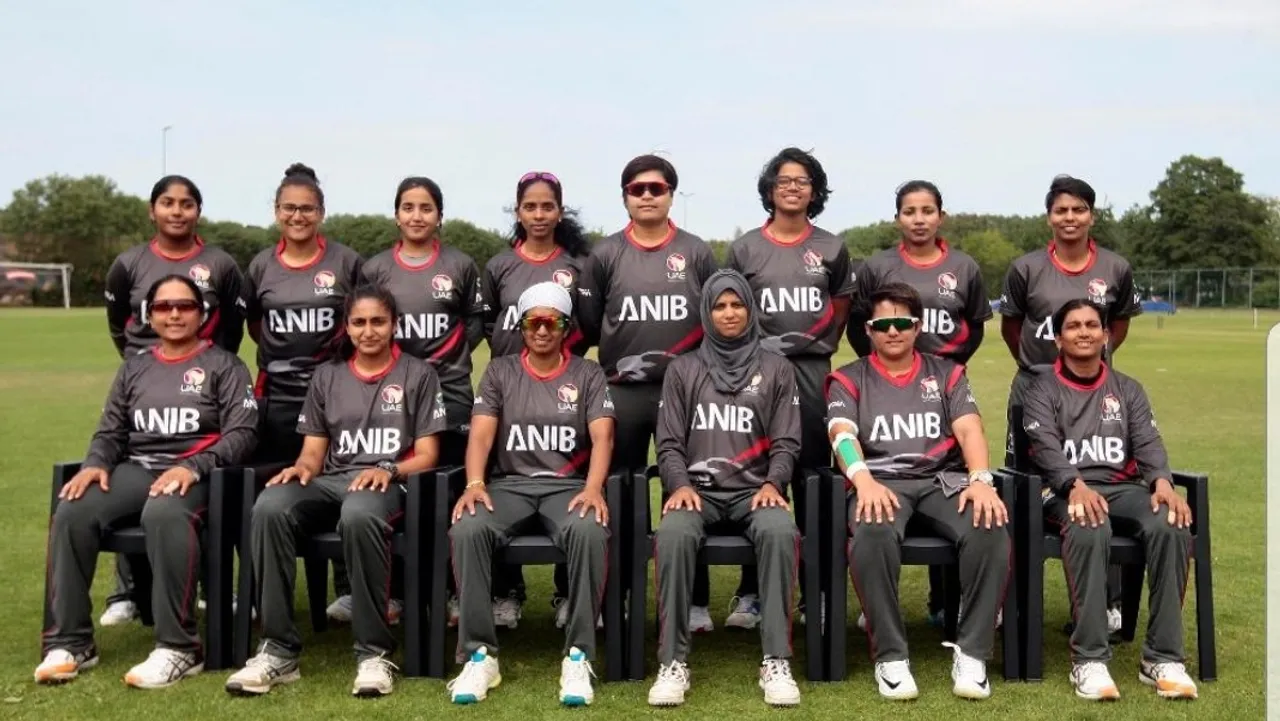 The United Arab Emirates (UAE) will host Hong Kong for the T20I bilateral series starting
Wednesday, April 27th. Emirates Cricket Board (ECB) announced
the schedule for the four-match series. This will be the first international assignment for both countries after T20 World Cup Asia Region Qualifier in November 2021. 
Malek Ground in Ajman will host all four matches. The first three games of the series will start at 7 pm local time, while the final game of the series will commence at 9 am. 
UAE won
the Asia Region Qualifier for the T20 World Cup and qualified for the Global Qualifiers, which will determine the spots in the 2023 edition of the T20 World Cup. UAE's captain, Chaya Mughal, who led her team in the Asia Region Qualifier, expressed her excitement about the bilateral series. 
"Before heading to our (ICC Women's T20) Global qualifiers, the forthcoming bilateral series with Hong Kong is a great opportunity for us to try out different batting and bowling combinations," she said.
"Participating in this series will not only boost our confidence, but it will also assist us in developing a good mindset and game plan that we have been working on for several months. The team is super excited to play and perform, and we want to participate in many more similar events in the near future." 
Hong Kong fell short in the Asia Region Qualifiers as they won four out of their five matches. Their only loss came against eventual champions, UAE. Kary Chan led the Hong Kong side in the qualifiers, and she shared her views on the upcoming series. "We are incredibly excited to return to Dubai to take on UAE. We entered last year's World Cup Qualifiers having not played international cricket for over two years and won four of our five games," She said.
The 25-year-old stressed the necessity to play major series and tournaments with consistency. "Regular international series between major tournaments is a critical to ensuring we get invaluable match experience. That match experience will enable us to learn, develop and enter tournaments with clarity and confidence. The UAE are a great team, and we are looking forward to taking them on again," she added. 
Mubashshir Usmani, General Secretary of Emirates Cricket Board highlighted the importance of hosting the bilateral series for the Associate Members of the International Cricket Council (ICC). T20 is undoubtedly our strongest format and, as we eye the recent ICC approval for Associate Members to be awarded ODI-status, these tournaments provide an exceptional pathway in developing our skill-set and match-playing acumen to longer formats," he explained. 
First T20I –
April 27th
Second T20I –
April 28th  
Third T20I –
April 29th       
Fourth T20I –
April 30th   
* All matches will be played at the
Malek Ground in Ajman
** First three T20Is will start at 7:00 PM local time, the last T20I at 9:00 AM local time