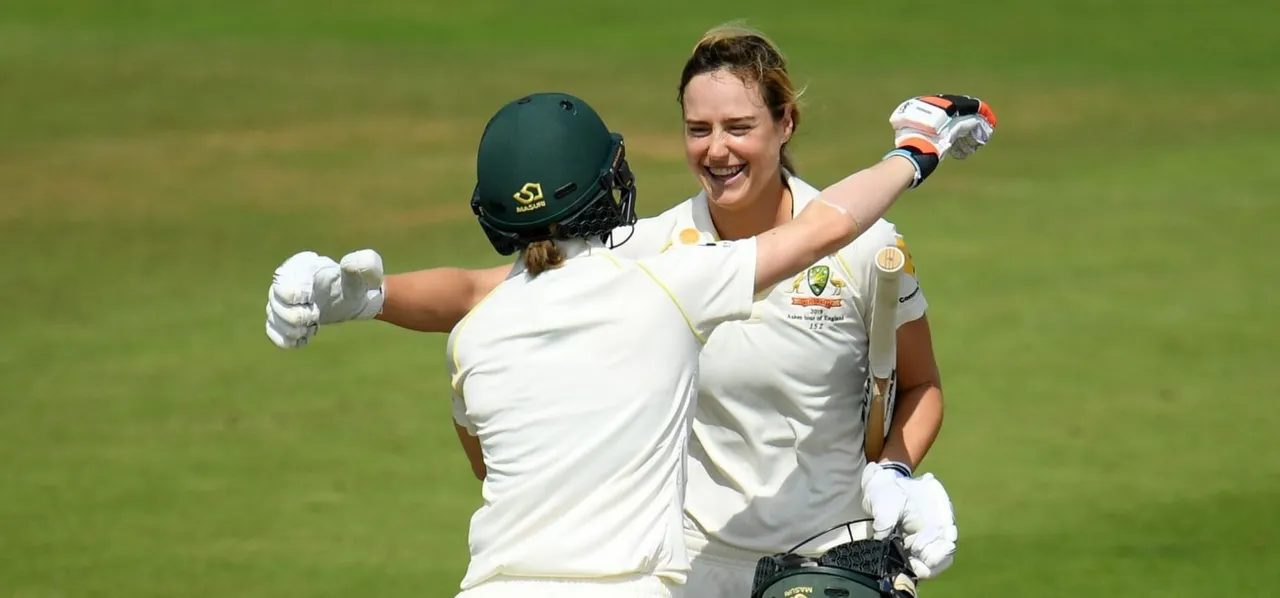 Test cricket has always been a 'premier product' for men. Very true! But the same isn't when it comes to their female counterparts. Former Australian captain Lisa Sthalekar feels that time has come for the top governing bodies to focus on the traditional format more among the women as it would help the game grow to a new level.
"Speaking to all the international players, Australia and England are the only two countries that really get to play Tests. I think India is the only other country to have played in the last decade," Sthalekar, who became the third and final inductee elevated this year into the Australian Cricket Hall of Fame, told
The Sydney Morning Herald.
ALSO READ: Lisa Sthalekar latest to be inducted into Australian Cricket Hall of Fame
Only three Tests were played between 2015 and 2019 all between England and Australia as a part of the multi-format Ashes. The India-origin Sthalekar, who had captained New South Wales, also wants Test cricket to come out of the shell of the Ashes.
"Certainly the way that the Ashes format is, which is three ODIs, three T20s and one Test, is something that I am sure India, New Zealand and South Africa, some of the stronger nations, really want to push for," said the former spinner. The last time India played a Test match was against South Africa in 2014.
ALSO READ: Hannah Darlington, Elyse Villani adjudged Young Cricketer, Female Domestic Cricketer of the Year
"That is certainly an area that, no doubt, the ACA (Australian Cricketers Association), FICA (Federation of International Cricketers Association) but also I know Cricket Australia have already started to have discussions about that. I would love to see an Ashes-type format brought in with the top nations," she said.
England have played more number of Test matches – 95 – followed by Australia who have played 74. The third spot in the list goes to New Zealand who have played 45. Incidentally, the last time New Zealand played in all-whites was way back in 2004. India sit fourth with 36 Test matches to their name. South Africa and West Indies have played 12 each.