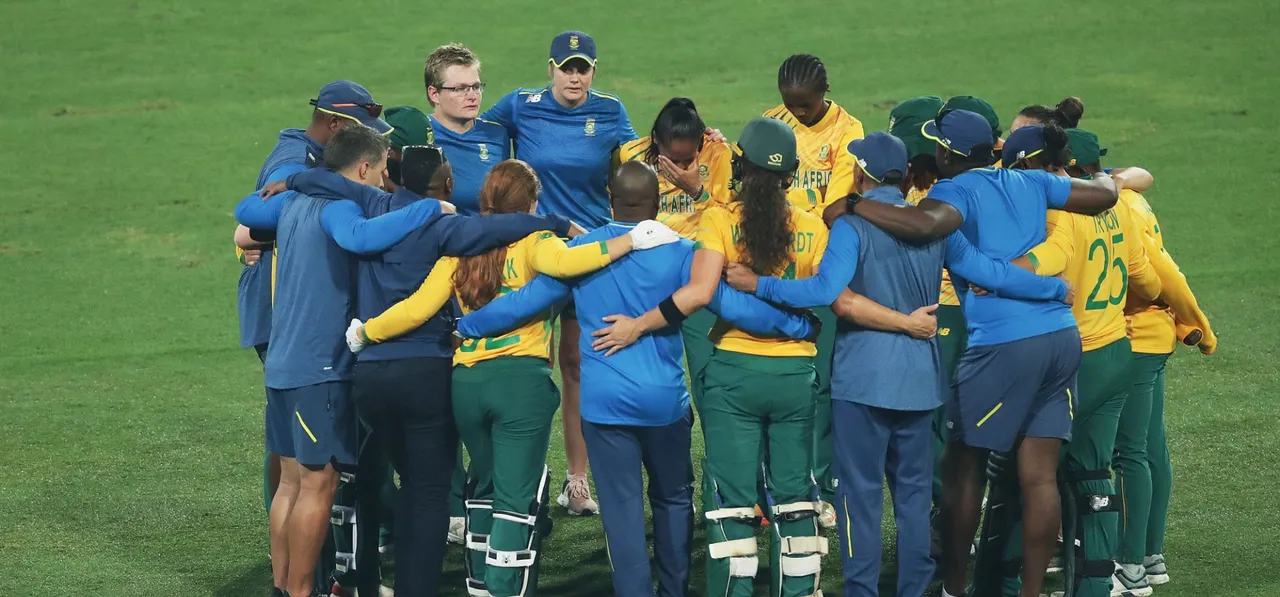 Three members of South Africa's training group tested positive for COVID-19 on Friday (July 24). Cricket South Africa (CSA) confirmed that 34 COVID-19 test were conducted on the group of players and staff who
will begin training
at the High Performance Centre in Pretoria on Monday (July 27).
The players and support staff who tested positive will require to self-isolate for a period of ten days and will take no part in the camp. All three are reported to have "nil to mild symptoms" and will be monitored closely by CSA's medical team to ensure their health and well-being. A return to play program will be drawn up according to recommendations given by the board's medical committee.
ALSO READ: South Africa to resume training on July 27
The remaining players and staff who tested negative will convene in Pretoria on Sunday (July 26) for a six-day training camp. The camp will be skill-based, with an eye on the
team's tour of England
in September. Players will then return to their provinces to continue individual training between August 3 to 14, before returning to Pretoria for another camp from August 16 to 27.
The squad will be required to undergo a second round of testing before they return to the HPC in August for the second camp.
The fixtures for South Africa's proposed tour of England are yet to be revealed.