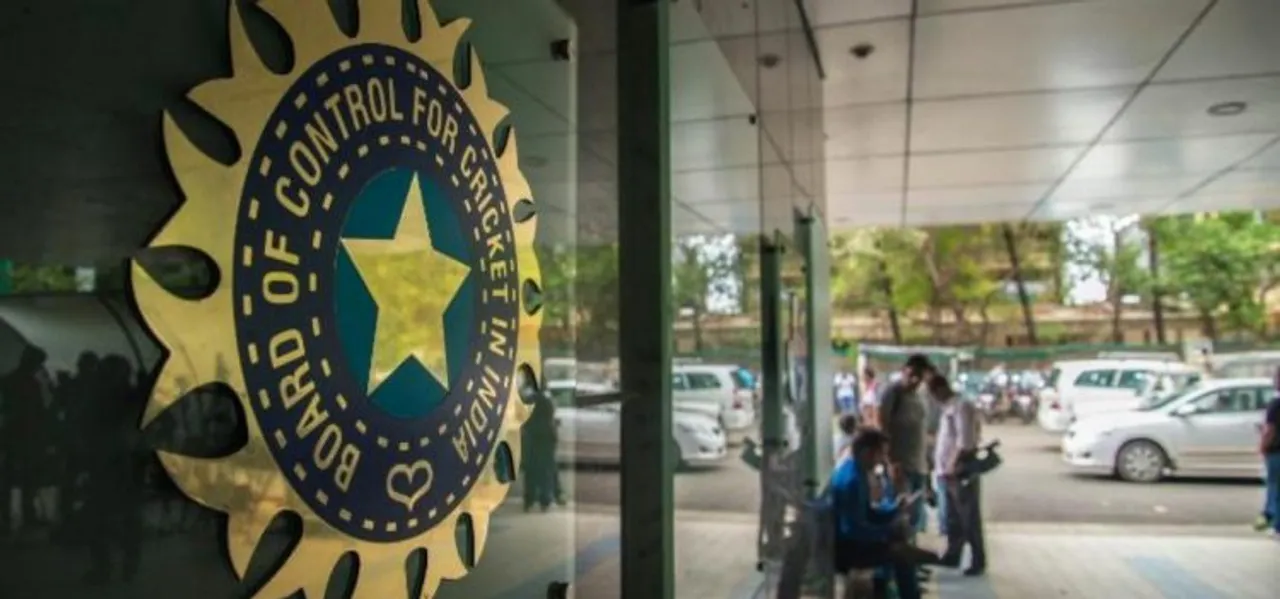 Five-wicket hauls from Mitali, Muskan Sogi and Soumya Tiwari headlined day 4 of the
Under-19
One Day trophy on Friday (October 1). On a day that saw Delhi, Bengal, Chattisgarh, Pondicherry, Mumbai, Madhya Pradesh, Sikkim and Arunachal Pradesh register wins, several matches were affected by rain and five of them were abandoned without a ball being bowled.
While Group A match between Gujarat and Vidarbha was called off without a ball being bowled, in the same group Uttar Pradesh beat Assam by 49 runs in a rain-reduced encounter.  A quick-fire 41 by Falak Naz led Uttar Pradesh to 126 for 6 in the first innings. In reply, Assam could not chase down the target and eventually finished on 77 for eight. In the other Group A match, Mumbai restricted Hyderabad to 73 for eight as defending 93, courtesy of Savesharvi Suhas' three-wicket haul.
In the Group B match at VCA Stadium in Nagpur, Bengal were reduced to 19 for seven while batting first before a partnership between wicket-keeper Hrishita Basu and Srilekha Roy led them to a competitive total of 130. After a strong opening partnership, Goa collapsed and could only score 68 runs. In another Group B match, Delhi bowled Jharkhand out for 107 on the back of a five-fer by Mitali. Pondicherry chased down the target of 152 set up by Tamil Nadu in the penultimate over as Roshini R scored an unbeaten half-century in the chase.
Madhya Pradesh thumped Haryana to register an 81-run win in Group C as Soumya Tiwari took five wickets. Kerala and Chattisgarh also won their clashes against Baroda and Bihar respectively. All the matches scheduled to play in Surat from Group D were abandoned.
ALSO READ: Want to contribute as not just a wicket-keeper but a batter as well: Taniya Bhatia
A four-wicket haul by S B Lorence helped Odisha bowl Mizoram out for just 27 and Odisha chased down the total without losing any wicket in the Group E match. In another match at the Sawai Mansingh Stadium in Jaipur, Punjab posted a total of 214 for six batting first as captain Karishma scored a half-century. Muskan Sogi continued her form with the ball for Punjab as she took a five-wicket haul to skittle Tripura for 61 all out. Himachal could not last long against Karnataka as they were bowled out for 96. Karnataka chased it down with eighth wickets in hand in the 26th over.
In Plate Group in Bhubaneshwar, Jammu & Kashmir and Sikkim registered wins against Arunachal and Manipur respectively, while the clash between Nagaland and Meghalaya was abandoned.
Brief Scores: Uttar Pradesh
126/6 in 22 overs (Falak Naz 41, Shikha 27; Mousumi Narah 2/32) beat
Assam
77/8 in 22 overs (Gayatri Gurung 21, Priyanka Dutta 12; Parshavi Chopra 2/17) by 49 runs
Mumbai
93/4 in 20 overs (Saloni Kushte 45, Aachal Valanju 31) beat
Hyderabad
73/8 in 20 overs (Mamatha 29, Anika Kumaresan 10; Savesharvi Suhas 3/20) by 20 runs
Bengal
130/8 in 37 overs (Hrishita Basu 43, Srilekha Roy 33; Savali S Kolambkar 3/8) beat
Goa
68/9 in 37 overs (Ibtisam Shaikh 15, Bhike 15; Piyali Ghosh 3/8) by 62 runs
Delhi
165 all out in 48.3 overs (Shweta Sehrawat 47, Tanisha Singh 29; P Rathore 3/28) beat
Jharkhand
107 all out in 44.3 overs (Priti Kumari 39, Anushka Parmar 20; Mitali 5/18) by 58 runs
Tamil Nadu
151/8 in 50 overs (Aaisha Bee 50, Priyanshi Pande 27; Amruta Saran 2/17) lost to
Pondicherry
153/7 (Roshini R 72, Yuvashri 17; C Shushanthika 2/24) by 3 wickets.
Madhya Pradesh
191/6 in 50 overs (Anushka Sharma 51, Naini Rajput 31; Sonia Mendhiya 3/38) beat
Haryana
110 all out in 45.2 overs (Neha Sharma 24, Sonia Mendhiya 21; Soumya Tiwari 5/15) by 81 runs.
Baroda
87 all out in 34 overs (N Changiwala 23, Nidhi Dhrmuniya 17; Aleena M P 3/12) lost to
Kerala
88/4 in 43.5 overs (M Abina 25, Vaishna Mp 13; Rathod Janki 2/14) by 6 wickets
Bihar
151/9 in 50 overs (Yashita Singh 84, Harshita 9; Mamta Bhagat 2/17) lost to
Chattisgarh
152/2 in 40.4 overs (Aishwarya Singh 63, Maanshee Maurya 49; Kumari Nishtha 2/29) by 8 wickets
Sikkim
197/6 in 50 overs (Nandita 55, Yuden 30; Sanaloo 2/33) beat
Manipur
174/9 in 50 overs (Seterny 38, L Prena 32; Pranita C 3/18) by 23 runs
Jammu & Kashmir
165/3 in 50 overs (Bawandeep Kaur 37, Rudrakshi Chib 26; G Yapa 2/28) beat
Arunachal Pradesh
58 all out 31.1 overs (Megha Sharma 23, Tayo Ana 7; Sadiya Wani 4/8, Mariya Noorain 4/18) by 107 runs
Punjab
214/6 in 50 overs (Krishma 62, Priyanka 35; Ambesha Das 4/23) beat
Tripura
61 all out in 33.2 overs (Antara Das 13, Selina Datta 10; Muskan Sogi 5/13) by 153 runs
Mizoram
27 all out in 20.3 overs (Mami 8, Vanlal Rem Tluangi 5; S B Lorence 4/2) lost to
Odisha
30/0 in 3.5 overs (Subhra Nirjharini Swain 23, Alipsa Biswal 5) by 10 wickets
Himachal
96 all out in 38.2 overs (Devanshi R Verma 12, Nancy A Sharma 12, Shweta Suresh Jamwal 12; Chandasi K 3/28) lost to
Karnataka
97/2 in 25.5 overs (Roshni Kiran 53, Rakshitha Nayaka 16; Sakshi S Thakur 1/37) by 8 wickets