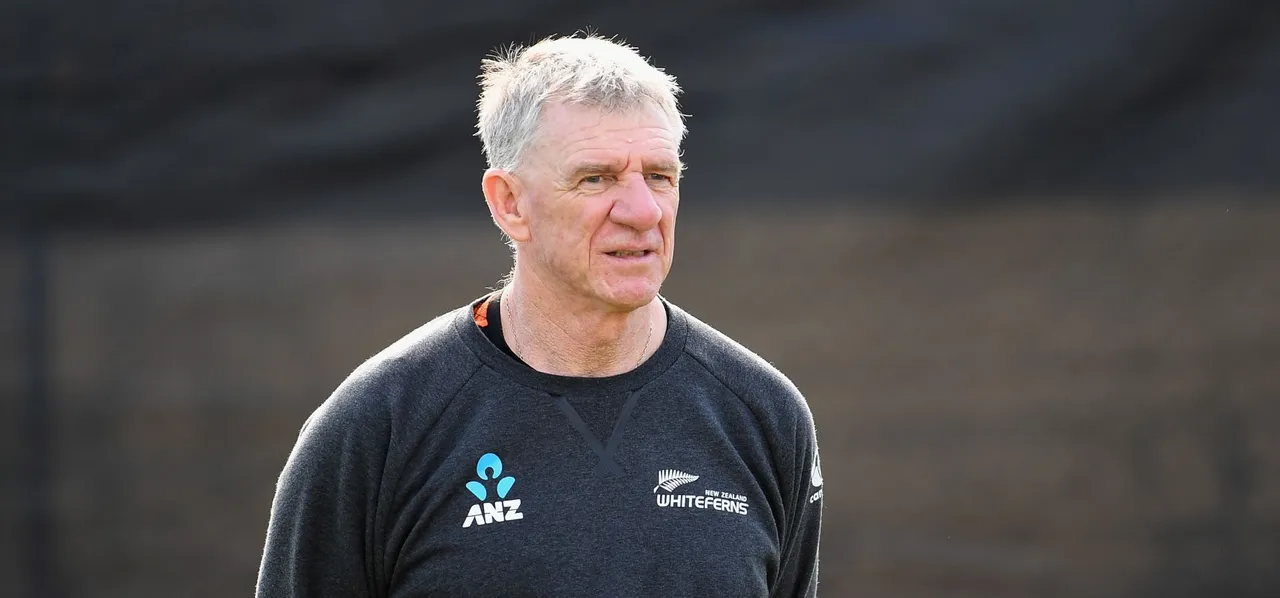 It was all the way back in May when Cricket Australia announced dates for a bi-lateral series against New Zealand consisting of three T20Is and three ODIs. Between then and now several tours and major tournaments have been either cancelled or postponed - the biggest being the Women's World Cup in New Zealand, scheduled for early next year. However, as if protected within its own little bubble, New Zealand's tour of Australia remains untouched, and now, with both teams having announced their squads, the excitement around the series continues to build.

"It is very exciting," said Bob Carter, New Zealand head coach, following the announcement of the squad on Friday (August 28). "(It's) great to get back on the cricket field - taking 17 players, which is a first. I don't think I've ever toured with that many players. Normally we stick to about 15. It's good to have a couple of extra players, particularly in these times."

Carter acknowledged the amount of work that has gone in behind the scenes to make sure the players and staff will be in a safe environment. The squad, who will now convene for a short training camp, will depart for Australia on September 9 before which they will all undergo testing for COVID-19.

With all the matches to be played at the Allan Border Field in Brisbane, the teams will have to observe strict isolation protocols through the course of the series. Carter admitted that while it won't be easy, the squad understand the importance of adhering to all the protocols put in place.

ALSO READ: Deanna Doughty earns maiden call-up; Amy Satterthwaite, Jess Watkin return to squad

"I think its important that we are across all this. We know that some of our players up in Auckland already are being tested. The rest of the squad will be tested 72 hours before we fly (to Australia)."

"We know that there'll be the same (strict) protocols with the Australian government and Cricket Australia having put all that in place for us in Brisbane. So, we feel very much that a lot of people are on top of it for us, and we just need to make sure that we're doing what we have to do."

Speaking of the composition of the 17-member squad, Carter welcomed the inclusion of young leg-spinner Deanna Doughty, who earned her maiden call-up to the side.

"I'm delighted that we've been able to fit her into our bigger squad," Carter said. "Dee came and bowled at the group when we were playing South Africa last year in a series in Wellington and was impressive in the nets. She's been impressive in the domestic game as well. This is an opportunity now for us to give her what we consider to be the tools that will take her forward."

"We're very much always on top of the fact that Melie (Amelia) Kerr has to bowl a lot. So, it'll lighten the load - having Dee around - and she'll be pleased about that. Melie can then concentrate on her batting as well."

ALSO READ: Maitlan Brown included in Australia's 18-member squad to face New Zealand

The side also sees the return of former skipper Amy Satterthwaite and the Central Hinds duo of Jess Watkin and Natalie Dodd who have enjoyed impressive stints in the domestic circuit over the last couple of years.

Carter said Satterthwaite's return would not only add great depth and experience to the batting line-up, but also to the leadership group.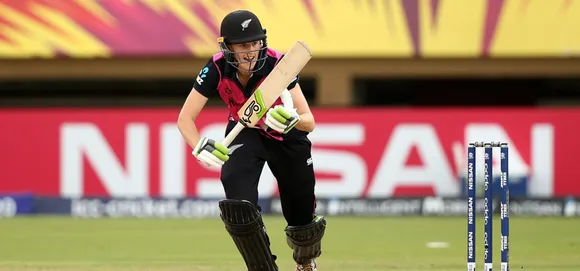 Carter is encouraged by the return of Amy Satterthwaite. © ICC
"It's exciting times. Amy's been working hard since she sort of got the all clear after coming through the birth of Grace. She's been doing all her strength and conditioning work, she's been hitting balls since early June - as soon as we were able to get back into the nets - and she's now up facing bowling in the marquee. I'm very hopeful that she's going to be ready to play once we get to Australia."
"We obviously missed her last summer throughout our campaigns against South Africa and then at the T20 World Cup," Carter admitted. "So, having a player of her quality will certainly strengthen the batting line up, but (it) also adds from the leadership perspective as well. We know that Amy -
as vice-captain
- will work closely with Sophie... I feel with the two of them, they're really going to lift the squad, and hopefully we can compete really well against Australia."
One of the major absentees from the unit is Leigh Kasperek, who is currently stuck in Scotland and has been unable to return due to the travel restrictions in place. The off-spinner, who has 116 international wickets to her credit in only 73 matches, has formed a lethal pair with Amelia Kerr in recent times. She was one of the team's best bowlers through their T20 World Cup campaign, taking five wickets at a strike rate of 19.
ALSO READ: Amy Satterthwaite happy to be back at training after more than a year away
While acknowledging that the side will miss one of their strike bowlers, Carter added that efforts were being made to help her return so she can play a role at some point in the summer.
"Leigh's been a top performer for the White Ferns - a quality player," he said. "I mean really, I thought (she) came and bowled so well at the T20 World Cup, so she'll be a great loss. But we understand that we're in a difficult period in the world at the moment and the travel restrictions are just against us getting her over to Australia and New Zealand at the moment. We know that a lot of people are working hard on trying to rectify that, (so) during our summer it would be great to have her back - a player of her undoubted quality - for the series in the new year."
The six match limited overs series will begin with three T20Is to be played on September 26, 27, and 30, before the ODIs get underway on October 3. Carter said the 50-over matches - part of the Rose Bowl trophy - would allow the team see where they are at before looking to build towards a home World Cup in 2022.
"First of all, the T20s are great because we're playing against the world champions. We know Australia's strengths, we know how close we got at the last T20 World Cup - just within one hit of winning the game... One ball really."
"With the ODIs, we know that the Rose Bowl is a very important competition. And again, we'll be treating that as a pinnacle event and also finding out where we're at as well. We haven't played too much ODI cricket and we're now 18 months out - rather than six months out - from a World Cup. So again, it's about getting the playing (time) against quality opposition and seeing where we're at."