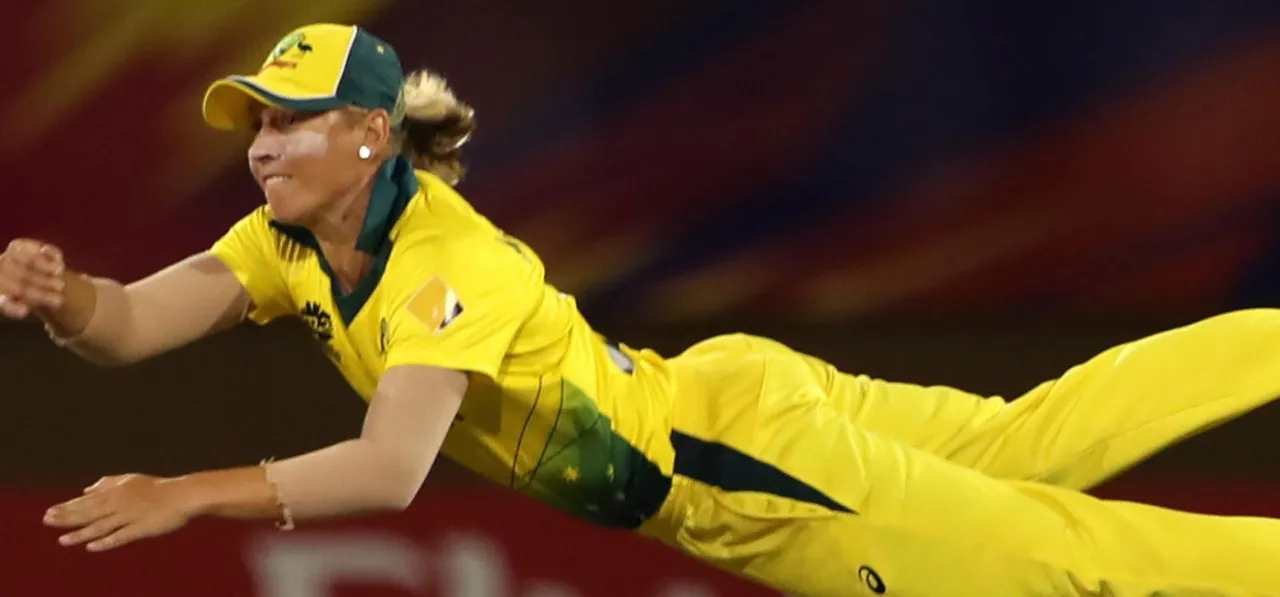 Delissa Kimmince is set to make a comeback to the ODIs after more than 4 years. In 2008, Kimmince entered the international platform at 18 years, soon after she took time out from cricket in 2009 but cricket has a habit to hold tight to the talented. She made her comeback to the shorter format in 2014 and now, Kimmince is all set to make an upturn to replace the injured Sophie Molineux in the ODIs against the White Ferns.
While reflecting back on her journey Kimmince said
exclusively to Women's CricZone
, "From playing grounds to playing for my country, I have evolved a lot over the period of time. I have changed my batting style, I am ready to do what the team demands from me. I like to improvise in my batting and happy to contribute with the bat and bowl."
"I think when I was 18 when I started playing the (International) sport and always had a different relationship with it. Over a period of time, I started to hate the sport and took a break from it," she added.
While Kimmince's father had a crucial role in her game as he would drive her 4 hours every day for her cricket training. It was tough breaking the news (to take a break from cricket) to him. "It was extremely tough to tell my Dad. Also for him as he was also involved in my game. When I told him, he was a bit disappointed but he supported my decision."
She admitted that "the people" drew her back to cricket. She added "I missed the people around cricket. It's always the people that make the sport what it is."
"At the moment I am enjoying the game, every opportunity I have to play for my country is a great honour and have as much fun as I can. I have probably gone through the love-hate relationship of the game. Now I am really just trying to enjoy it again," said Kimmince.
Kimmince might have had a love-hate relationship with the sport but admitted that it has taught her and made her who she is today, "Cricket teaches you to expect a lot from yourself. Also that there are a lot of good days we should enjoy cause you ever know when there is a bad one."
When asked about the role she has in the team for the upcoming ODI series against White Ferns, Kimmince replied, "I don't know. I just what to be out there and enjoy myself. I want to be consistent, bowl in the right areas. I am happy to take up what task is suitable for the team."
"This is my last chance in the Green and Gold and I just want to go out there and in enjoy the sport. I just want to keep wearing the smile on my face and go out there and keep competing," she concluded.