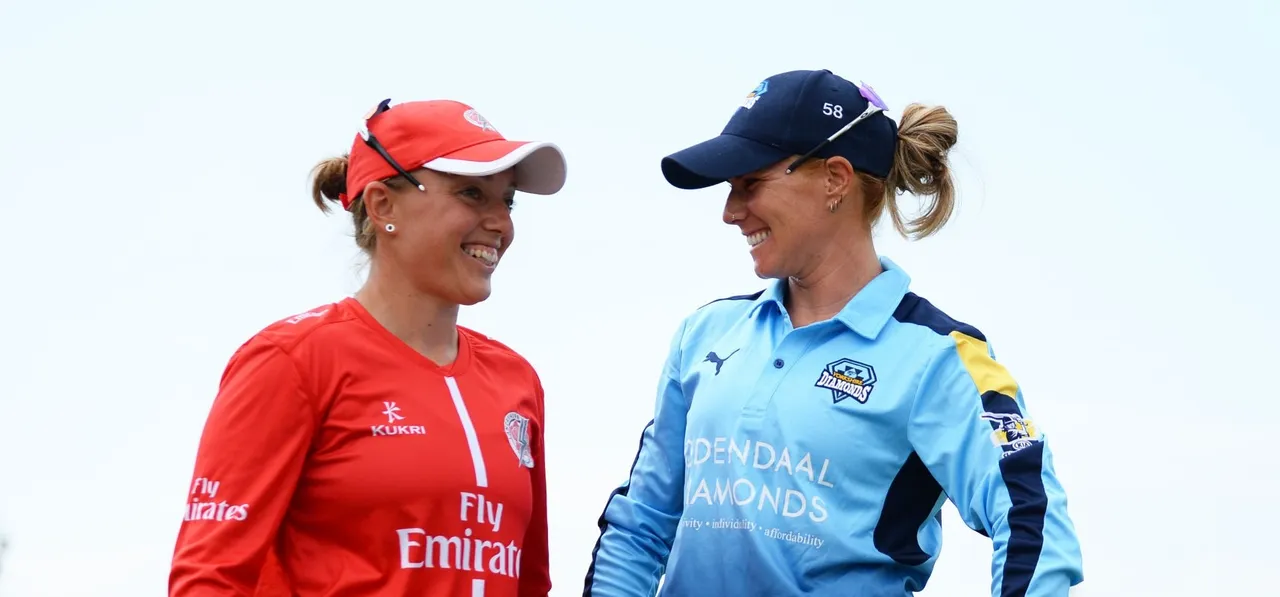 James Carr, North East and Yorkshire's newly appointed
regional director
of women's cricket, stated he will not be "reinventing the wheel" when it comes to taking women's cricket forward within the regions. Carr is one of eight new regional directors appointed for each
Centre of Excellence
- a structure which was
introduced by the England and Wales Cricket Board (ECB)
to strengthen the women's game across the country.
Carr's current role is the equivalent of Martyn Moxon, Yorkshire Country Cricket Club's men's director. He will be responsible for the growth and development of the game across the region for which he could call upon his previous experiences having worked in similar positions in New Zealand and Scotland.
Having been appointed as early as March this year, Carr is yet to spend a day in his Headingley office due to the COVID-19 enforced lockdown.
In a conversation with 
The Yorkshire Post
, Carr admitted that he was keen to strengthen the game rather than revamp the entire structure.
ALSO READ: Foolish to ignore women's cricket at this point: Sam Lavery
"Even though this is a new domestic structure here, we're not going to throw the baby out with the bath water when there's already some really good stuff happening in Yorkshire, Durham and Northumberland," he said. "There's already some really good structures and practices in place. It's just about fine tuning them rather than reinventing the wheel."
"There's some passionate people at the respective county boards who are trying very, very hard to develop the game for the women in clubland and through their county age-group programs."
One of Carr's obvious aims is to produce players who can prosper at the international level. Currently, Katherine Brunt and Lauren Winfield are the only two players from the region in the England setup. However, he is quick to add that that is not his only goal, and that he aims to build a more 'holistic structure' as well.
"Historically, Yorkshire and the North East have produced international cricketers," he said. "Look at Danielle Hazell, the coach of our Hundred team. She's a North East girl and was a 50-over World Cup winner as recently as the 2017 summer. We've got Katherine and Lauren as well. If the North East, as the region is called but includes Yorkshire, is prospering, then England will prosper."
ALSO READ: Postponement of The Hundred could cause issues, says Charlotte Edwards
"It is about producing international cricketers, of course it is. But it's much more holistic than that. It's actually about associating cricket as a female sport. There's a place for women at all levels and ages to be involved in the game, playing or otherwise."
Earlier last year, the ECB suggested that one of their big aims was to make cricket a 'sport for all', irrespective of age or gender. That is something Carr said he is keen on emphasising, adding that young children are the ones that drive the game forward.
"My role is performance-related, but the women's game will be nothing without the engine room – youngsters playing All Stars cricket and playing with a hard ball for the first time at their clubs. It is a holistic approach we will have to take."


"We will always produce England cricketers. There will always be enough cream to supply an England team. But how do we keep stretching ourselves to get stronger and stronger," he concluded.