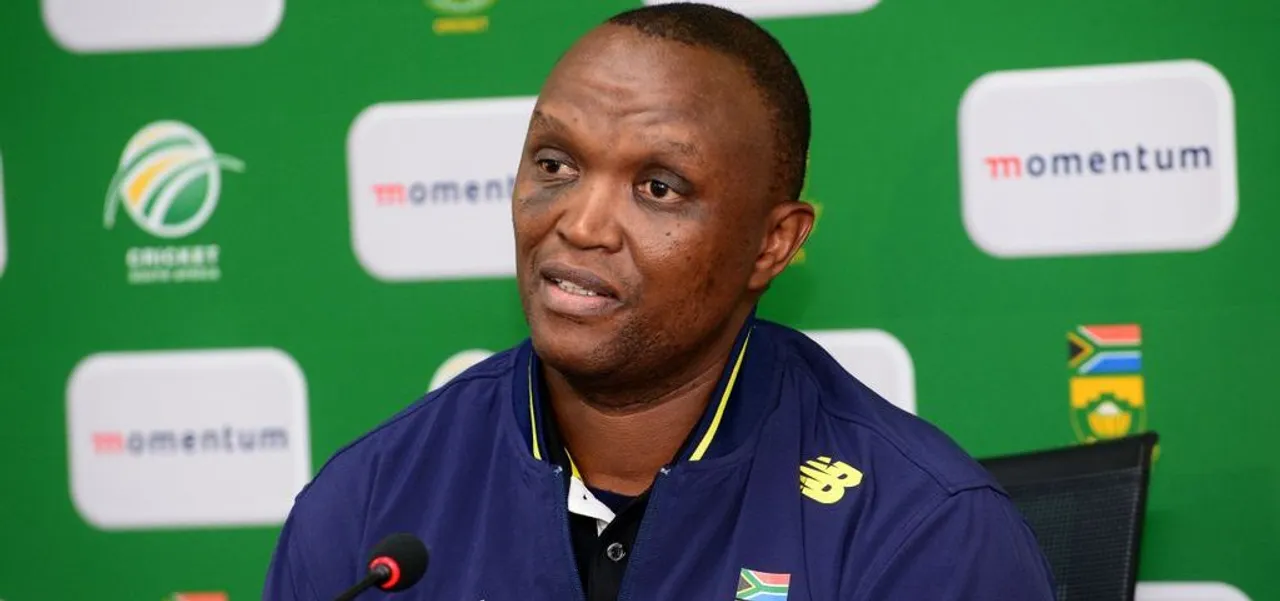 South Africa coach Hilton Moreeng has admitted that there is a bit of frustration among the players after their tour to England was cancelled earlier this month due to COVID-19 travel restrictions. The Proteas were to travel to the UK in September for a limited-overs series. "They are frustrated and that's because they were looking forward to getting back and play cricket," Moreeng was quoted as saying to
EWN Sport
.
"Once we realised there's not much we can control, we had to put it behind us and focus in the camp, which, so far, is going very well and we like what we're seeing, especially with the ladies who are going to the Big Bash," he said.
While the tour got cancelled some of the male players headed to UAE to play in the IPL, creating an outcry among the community. When asked about it, a Cricket South Africa (CSA) official elaborated to
Women's CricZone
, "National teams are restricted from travelling but individual players competing in events deemed as work are permitted to travel subject to them being COVID-19 compliant in the country they are travelling to and upon their return to South Africa."
ALSO READ: Nadine de Klerk keen to come up with different perspectives of her game in WBBL
While as many as eight players will be heading to Australia for the sixth edition of the Women's Big Bash League, work is being carried out behind the scenes to get something for the rest of the lot and apparently for the WBBL returning players once they are home.
"Our operations team is working around the clock to see what they can get for us and we are looking at opportunities, especially in our summer now, where we can get a tour or two for the players to play. Once regulations are lifted and international borders are open there will be more opportunities but in the meantime, we need to keep going because the next tour could be around the corner," he said.
Among the eight, Nadine de Klerk will be making her WBBL debut when she takes the field for defending champions Brisbane Heat. The gaffer is confident that the WBBL experience will be profitable for her. "The experience she is going to bring and the amount she will pick up playing with the best players in the world will help fast track her career. She has shown at the national level what she can do and we trust that this will help set up her career going forward," he said.