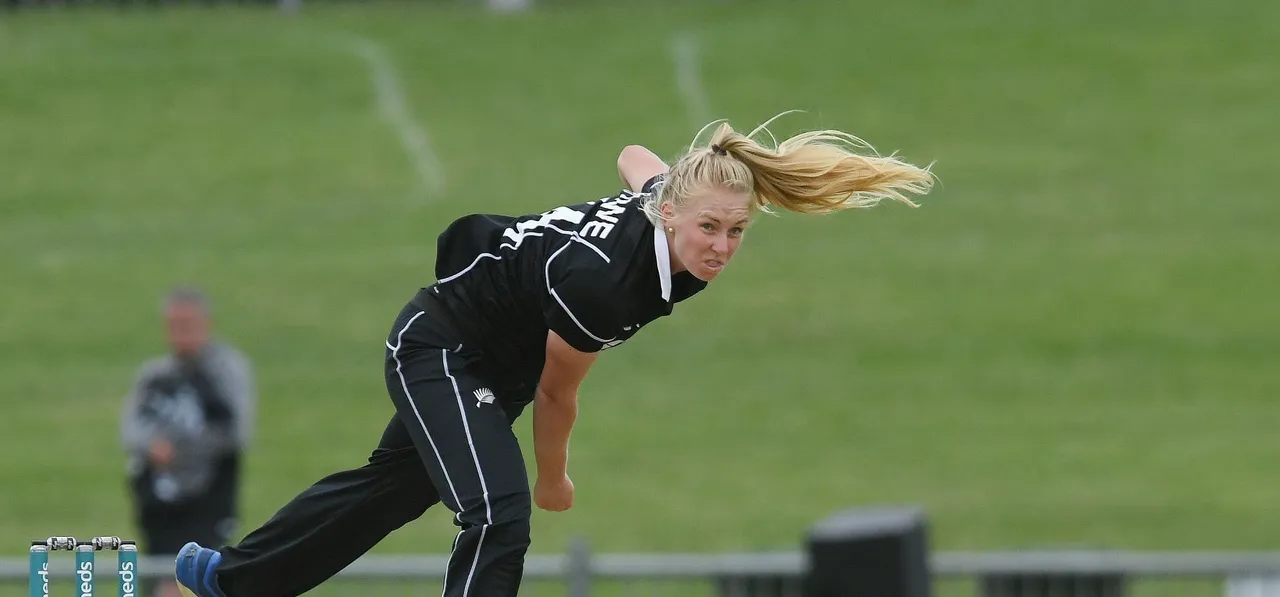 A small contingent of New Zealand's players from the North Island began training at the Bay Oval in Mount Maunganui on Monday (July 20). Seven players from Auckland, Central District and Northern District came together for a four day camp - the first of three at the venue - that will end on Thursday (July 24).
"It's great to be back," said Hannah Rowe, New Zealand's fast bowling allrounder, who was joined by Anna Peterson, Katie Perkins, Lauren Down, Holly Huddleston, Rosemary Mair and Natalie Dodd at the camp.
"All the girls have been training either alone or back in their little pods, so it's really good to get everyone together. Everyone's buzzing, and there's been a lot of laughter around."
ALSO READ: New Zealand resume training in Lincoln
Rowe, who was left out of
New Zealand's squad
for the Women's T20 World Cup 2020 in Australia, said she was eager to return to outdoor training. Having spent much of the winter training indoors, she said her first aim for the camp would be to get used to the grind of outdoor work.
"I guess the first option is getting used to being back on grass. So, it's making sure that we can transfer our skills from indoor and then go from there. It's really cool that we can do something that's working towards match training."
With New Zealand
scheduled to tour Australia
for a six-match limited overs series in a couple of months, Rowe said the entire team was excited by the prospect of returning to the field - especially with a home World Cup on the horizon.
"I think the girls are pretty excited about the prospect of some cricket. Whether that's gonna happen in Australia or whether that's when the World Cup happens or before then. We just want to get out there and play, so it is really exciting!"
ALSO READ: Amy Satterthwaite happy to be back after more than a year away from the game
"That would be ultimate - if we could play against Australia leading into a home World Cup. To have the opportunity to play against the best in the world would be ideal. Australia are pretty up there at the moment, and the girls want to have that fierce competition."
Both the men and women are using the facilities in Mount Maunganui, which means there is an opportunity for the players to interact and exchange ideas - something all the players are excited about.
"I guess it's good to build a bit of New Zealand cricket morale. Obviously seeing the boys around is a good thing. Just share facilities and learn off them as well. I know the girls down south have really good conversations with the boys regarding different ways to play the game," she concluded.