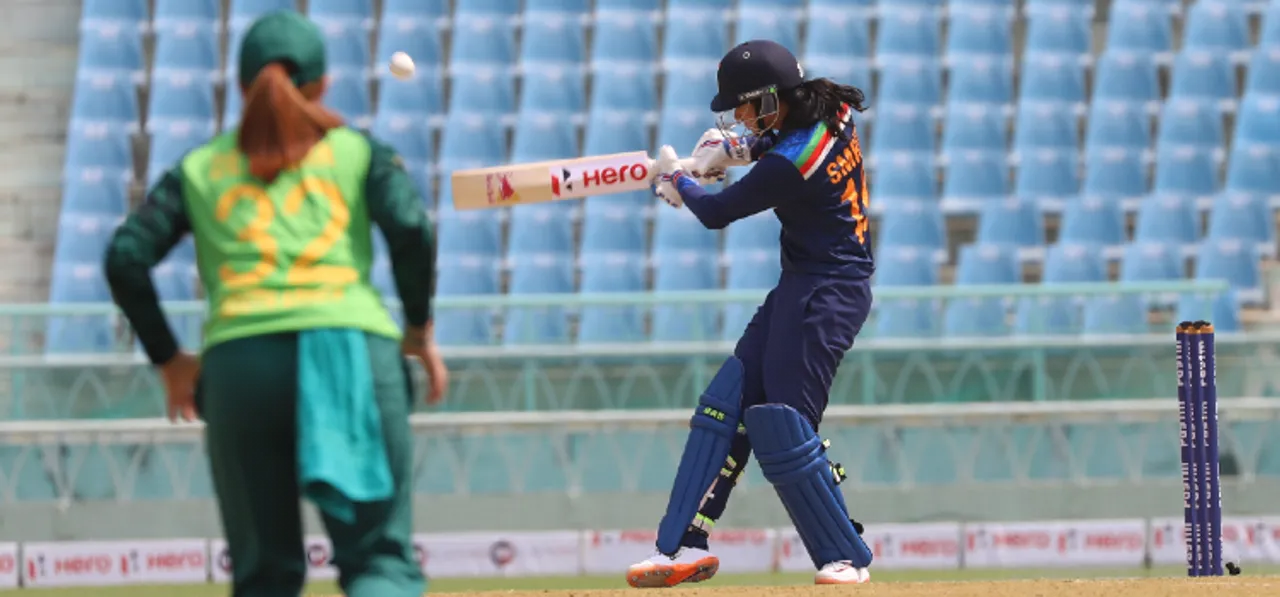 There are mistakes and there are grave mistakes.

Smriti Mandhana is a strong back-foot player. Shabnim Ismail is one of the fastest bowlers in the women's game, if not the fastest. So Ismail banged it short from over the wicket. Mandhana, though, has fast hands too, in addition to her strong back-foot play. The southpaw rocked back and heaved the ball over square leg for half a dozen.

Mistake, okay.

On the very next ball, Ismail steamed in from round the wicket and bowled another bumper. Mandhana yet again swivelled for the pull and the ball sailed over the fine leg rope. Perhaps, Ismail could argue that on the second occasion the ball had gone off the top edge but at no point was Mandhana not in control.

Grave mistake.

These were the first two balls that Mandhana faced in the second ODI. And just like that, Ismail's first over went for 13. Quite clearly, along with Marizanne Kapp, Ismail held one of the keys to South Africa's chances of getting back into the match after they were bowled out for 157. But Mandhana mitigated that threat early.

The Indian opener had faced only three more balls out of the next 15 that the Protea speedster bowled, before a perfectly timed drive through the gap between mid-off and cover began the 7,457th sequel to the Mandhana-off side story. The southpaw's grace, elegance and preference to that side of the field is an open secret. Yet the fascinating part about her unbeaten 80 off just 64 balls on Tuesday (March 9) was how easily and regularly she managed to play the off drives.

ALSO READ: Jhulan Goswami, the master of her craft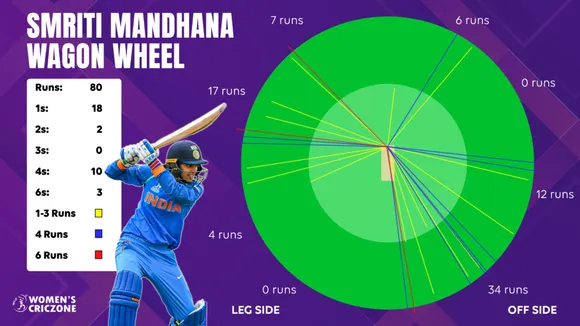 © Women's CricZone
The arc from mid-off to in front of square on that side was hers. The ease with which she chose her routes – aerial when she wanted and all along the ground when she wished – stood out. Case in point the drive over wide mid-off off Ayabonga Khaka to negate whatever little movement the seamer was getting, which then prompted Trisha Chetty to come up to the stumps.
Nonkululeko Mlaba might just not like India. For the batters make her seem she is in control before dishing out a disdainful treatment showing otherwise. Harmanpreet Kaur did it to her on her T20I debut in 2019; Mandhana did something similar in the second ODI. After missing out on a cut off a fired-in Mlaba delivery, Mandhana smashed the next one over long-off for half a dozen.
The southpaw just seems to toy with the opposition, whenever she is in control. And it won't be a surprise if Ismail starts
hating playing against India
or admits to
Mandhana having a wood
over her. For, despite having a packed off side field, the 24-year-old managed to thread the gap – not once, but twice – and raced to her 18
th
ODI fifty off just 46 balls.
Jhulan Goswami, addressing the reporters after the game, had iterated how vital Mandhana is for the Indian side, due to her attacking abilities. Numbers back Goswami's statement as Mandhana averages 63.26 in chases in her ODI career and strikes them at 90.78. In ODIs since 2018, those numbers shoot up to 123.83 and 101.08. In matches when India wins chasing, Mandhana's strike rate reads 88.57 and she averages 74.78.
ALSO READ: Passion, perseverance and tireless work ethic fuel Prathyusha's India dreams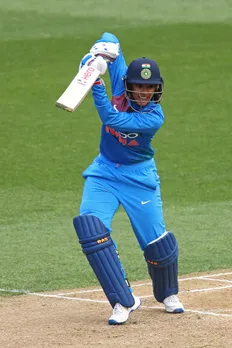 Smriti Mandhana was at her off-driving best in the 2nd ODI vs South Africa. © Getty Images
Having run-chases for dinner donning jersey number 18 for India rings a bell, doesn't it?
Mandhana looked to be in good rhythm in the first ODI, too, before an attempted glide saw her nick one to the keeper. While she left a lot of deliveries on Sunday, she got going right away on Tuesday, after gauging the nature of the pitch in the first innings.
"The plan (in the first ODI) was to see off the five-six overs, by when the wicket would dry out because of the sun but I got out early," she would later reveal in a candid chat with Goswami on
bcci.tv
. "Today I didn't leave a lot of balls, since I had watched you people bowl. (I) felt it was a good batting wicket and said to myself, 'let's try and remain not out till the end'."
When Mandhana hit the winning runs, courtesy of her ninth boundary over the off side – a smash over mid-off off Nadine de Klerk, not only had India notched their biggest win in terms of wickets over South Africa, but Mandhana ensured that she didn't repeat the mistake of the first ODI – a soft dismissal. And the graver mistake of giving it away after getting off to a start.