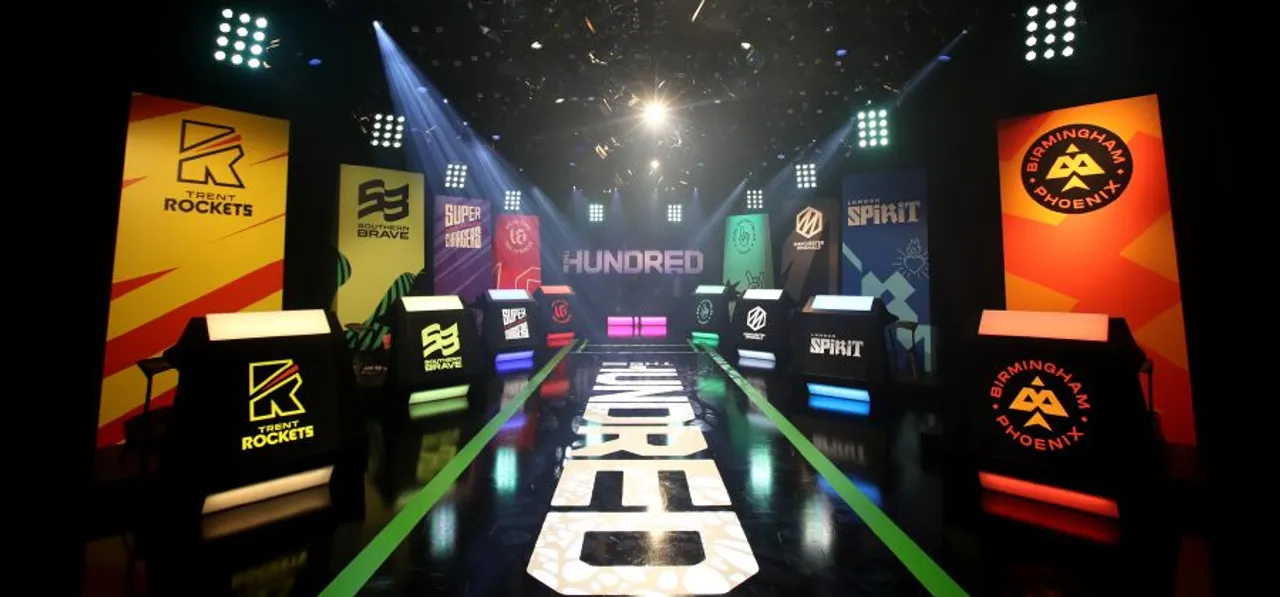 The inaugural season of The Hundred will be kickstart with a women's fixture on July 21 between Oval Invincibles and Manchester Originals, the schedule of which was announced on Tuesday (February 23). The second day will see the same teams playing each other in the men's competition following which all the days will be played as 'double headers'.
The initial plan was to stage all the women's games at smaller county grounds but with COVID-19 playing a huge part in the logistics, the decision was made to hold all the matches at eight men's Test venues. "All of the women's matches will be first," Beth Barrett-Wild, Head of the Women's Hundred was quoted as saying to
ESPNCricinfo
.
"We did have some discussions as to whether we'd look to flip that (but) we've had a few trials runs of the women playing after the men and sometimes you get a different vibe and crowd to the one you'd want."
ALSO READ: Beaumont, Knight sweep New Zealand away in series opener
"I went to a Surrey Stars match in the KSL (Kia Super League) a few years ago after a men's match and you got the horrible scenario of people leaving, which looks dreadful. It's mega news that every single one of those women's matches will be broadcast live on Sky Sports - all 34 matches. It really is an unprecedented level of coverage."
The tickets will go live for sale from April 7 with county members and 2020 buyers getting the first priority. With the UK government lifting all the COVID-related restrictions by June 21, fans will be able to attend the stadiums for the games.
Barrett-Wild also pointed out rather than buying two tickets for the doubleheaders, just the cheaper women's ones will allow the spectators to watch both the matches. "It will be one ticket but it's so reasonably priced that we don't see that as being a barrier," she said.
"The whole match-day experience will hopefully make it worthwhile." She also informed that the knockout stages – eliminators and the finals will be played at the Oval and Lord's respectively on August 20 and 21. "Having the women's and men's final at Lord's on the same day on that Saturday is massive," Barrett-Wild said.
ALSO READ: Victoria on top as Perry, Villani shine against South Australian Scorpions
"They're both going to be on the BBC – that's enormous. When we talk about playing in front of 4000 people in Hove, that's great and we've seen that working brilliantly. But in terms of the scale and the uplift for the women's match being played at Lord's, hopefully in front of a full crowd, on that Saturday - it's huge. That's something the players will be really excited about."
Manchester Originals' Kate Cross thanked the England and Wales Cricket Board (ECB) for pushing the women's game forward at a time when the sport took a back step due to the COVID-19 pandemic.  "We love breaking boundaries and making history," she said.
"Actions speak louder than words and sometimes you see a lot of words on paper about how much they (the ECB) want to support us. Well, this goes to show that they are taking it seriously. It's a big step. It shouldn't be a surprise that the women are playing the first game - it should just be the first game of the Hundred.
ALSO READ: Olivia Thorton becomes Cricket ACT's first female CEO in 99 years
"Unfortunately we're in a time where women's sport has taken to the back-burner and we are doing this stuff to push it forward. It's incredible and long may it continue." The 29-year-old also pointed out the playing at quality venues will also have a better impact on the performances.
"It's so important for us: if you put us on slow pitches, then you're going to get a slow game, and that's not what people want to see. If you put us on faster, better wickets, you're going to see more runs and more wickets," Cross said.
"It's not even necessarily just the pitches – it's the quality of the ground, us being able to get our fielding right and also having that kind of atmosphere with the crowd as well, which I think is really important. Put us on better pitches and instantly you'll see a better product."
Fixtures
July 21: Oval Invincibles v Manchester Originals
July 23: Birmingham Phoenix v London Spirit
July 24: Trent Rockets v Southern Brave
July 24: Northern Superchargers v Welsh Fire
July 25: London Spirit vs Oval Invincibles
July 25: Manchester Originals v Birmingham Phoenix
July 26: Trent Rockets v Northern Superchargers
July 27: Welsh Fire v Southern Brave
July 28: Manchester Originals v Northern Superchargers
July 29: London Spirit v Trent Rockets
July 30: Southern Brave v Birmingham Phoenix
July 31: Welsh Fire v Manchester Originals
July 31: Northern Superchargers v Oval Invincibles
August 1: Birmingham Phoenix v Trent Rockets
August 1: London Spirit v Southern Brave
August 2: Oval Invincibles v Welsh Fire
August 3: London Spirit v Northern Superchargers
August 4: Birmingham Phoenix v Oval Invincibles
August 5: Manchester Originals v Southern Brave
August 6: Welsh Fire v Trent Rockets
August 7: Southern Brave v Northern Superchargers
August 8: Oval Invincibles v Trent Rockets
August 9: Birmingham Phoenix v Welsh Fire
August 10: Manchester Originals v London Spirit
August 11: Southern Brave v Welsh Fire
August 12: Northern Superchargers v Manchester
August 13: Trent Rockets v Birmingham Phoenix
August 14: Oval Invincibles v London Spirit
August 15: Trent Rockets v Manchester Originals
August 16: Southern Brave v Oval Invincibles
August 17: Northern Superchargers v Birmingham Phoenix
August 18: Welsh Fire v London Spirit