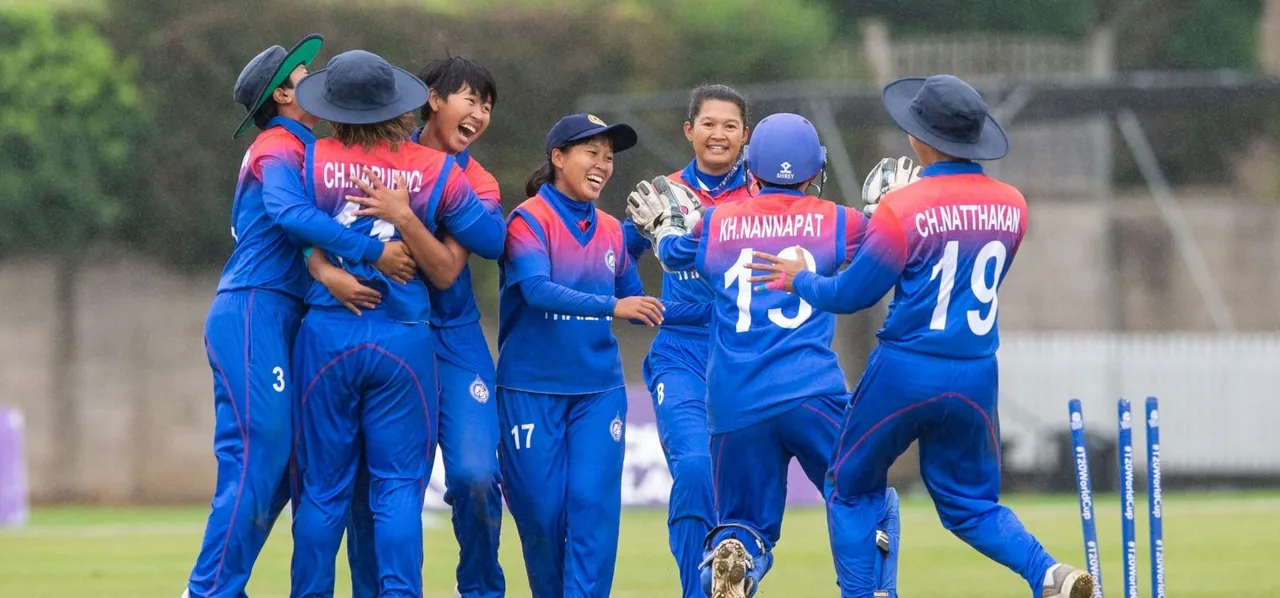 Thailand are all set to return to international cricket with the tour of Zimbabwe and South Africa. This will be the first time they get back on the cricket field since the T20 World Cup 2020.
They will be playing four one-dayers and three T20Is against Zimbabwe in August; and then will travel to South Africa for an emerging team tour in September ahead of the 2021 ICC T20 World Cup Asia Qualifiers.

 Cricket Association of Thailand has announced a 15-member squad with Naruemol Chaiwai leading the side and Nannapat Khoncharoekrai will serve as her deputy. Meanwhile, former skipper Sornnarin Tippoch will continue to contribute as the senior allrounder.
According to a report by 
Emerging Cricket
, Thailand head coach Harshal Pathak said that the tour against Zimbabwe and South Africa Emerging teams will provide valuable experience of playing 50 and 20-over formats.
"The biggest benefit of this tour for us is that we will be able to gain valuable experience of playing the 50 and 20-over formats against an international team like Zimbabwe in their backyard, and a strong South Africa Emerging team in South African conditions where any visiting side will be tested," he was quoted saying
.
ALSO READ: Mongolia, Tajikistan and Switzerland become new ICC members; Zambia expelled, Russia suspended
He said that the tour would also test our overall skills, adding, "this tour is ideal preparation ahead of the upcoming 50-Over Global Qualifiers in November 2021."
The tour starts on August 18, with four one-dayers and three T20Is at Harare. From there, they would travel to South Africa to play five one-dayers and three T20s against South Africa Emerging side at Potchefstroom from September 5.
South Africa Emerging team coach Dinesha Devnarain said that playing against Thailand would be a good challenge for them. "We are absolutely delighted at the prospect of playing again."
"It's been some time since we've played so we're definitely looking forward to getting back out there. We have worked hard over the winter period. Now, we need games to assess where we are at as a team."
Thailand squad for Zimbabwe and South Africa Emerging tour:
Naruemol Chaiwai (C), Nannapat Khoncharoenkrai (VC), Nattaya Boochatham, Ratanaporn Padunglerd, Chanida Sutthiruang, Natthakan Chantham, Suleeporn Laomi, Sornnarin Tippoch, Rosenanee Kanoh, Wongpaka Liengprasert, Phannita Maya, Onnicha Kampchomphu, Thipatcha Putthawong, Aphisara Suwanchonrathi, Sunida Chaturongrattana