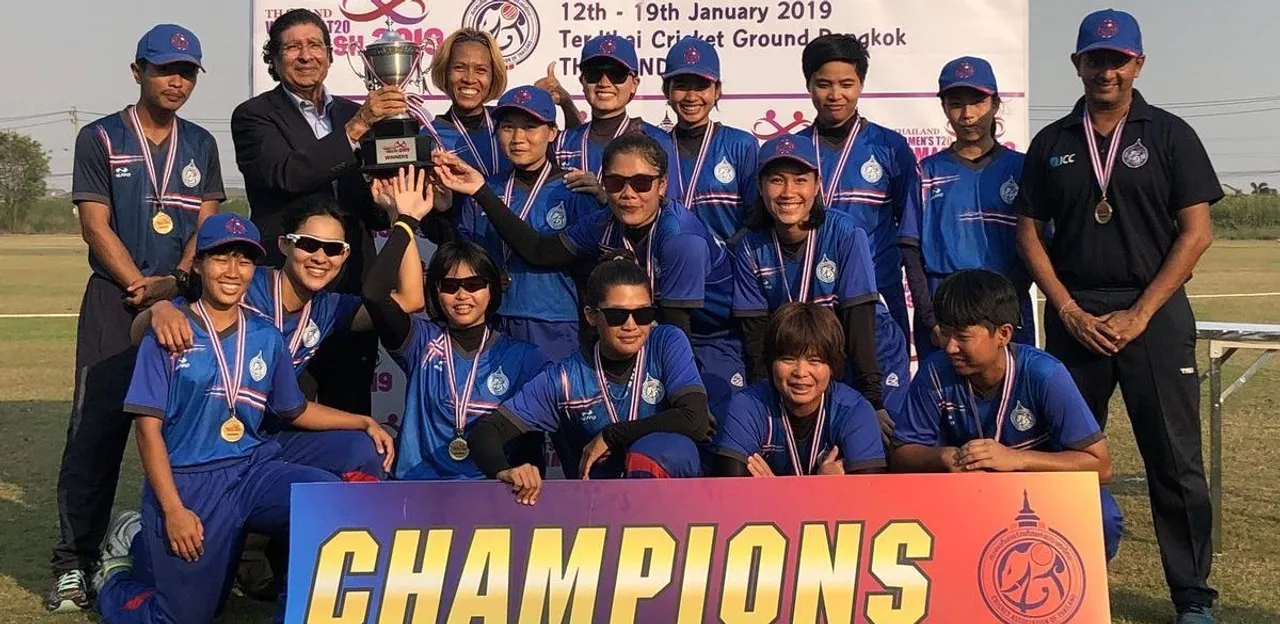 The ten-team Women's Twenty20 Smash 2019 consisted of Nepal, UAE, Malaysia Thailand A and China in Group A, and Thailand, Indonesia, Hong Kong, Myanmar and Bhutan in Group B.

There were a few upsets early on, with Hong Kong losing to Indonesia in their first game and UAE losing to both Nepal and Thailand. Given the proximity of this tournament to the ICC Women's World Cup Qualifiers in February, both teams were missing key players who were unable to take leave from work for this tournament. Most notably from UAE, Nisha Ali, who was awarded player of the tournament in November 2017, was not present due to work commitments.

Thailand and Nepal were dominant in the group stages, winning all four of their matches and attaining convincing victories in the semi-finals. Nepal in particular looks to have come a long way, and the final was expected to be hotly contested. Instead Thailand proved to be far too good for their closest rivals, winning the game by 70 runs. Thailand will hope to continue their run of success in the February Qualifiers.

 

Notable Performances

Thailand's Nattaya Boochatham was the Player of the tournament for her all-round performance with both the bat and ball. She was her country's third highest run scorer, with 75 runs in three innings, and second-highest wicket-taker with 11 scalps. Sita Rana Magar from Nepal also performed well with 138 runs in six innings, and five wickets.

Esha Oza from the UAE was awarded the best batter of the tournament; however she is arguably more of an all-rounder having bowled, batted and kept wickets. She has consistently impressed with the ability to clear the in-field and manipulate bowler's length with good footwork. She amassed a total of 229 runs this tournament, including an unbeaten 82 against China.  Nattakan Chantham from Thailand was another standout batter, scoring 69 from 67 balls in the final against Nepal.  The wiry Thai player looks like a natural, with effortless flicks off the pads for singles, and well-timed lofted drives.

Bowler of the tournament was awarded to leg-spinner Suleeporn Laomi, who took 12 wickets. Swing bowlers Chanida Sutthiruang of Thailand and Ni Wayan Sariani of Indonesia were also deadly, taking 11 and 7 wickets respectively.

 

Upcoming talents

It was good to note the large number of fresh young faces this tournament. The 15 year-old Namita D'Souza from the UAE was the side's leading wicket-taker, and Bhutan's 12-year-old Ngawang Choden played her first-ever international match becoming the youngest ever international player. Thailand A also consisted of a large number of youngsters who were all eager to break into the main national side, and who would have gained invaluable experience from this tournament. The future of associate women's cricket looks to be in good hands, with Thailand leading the way.