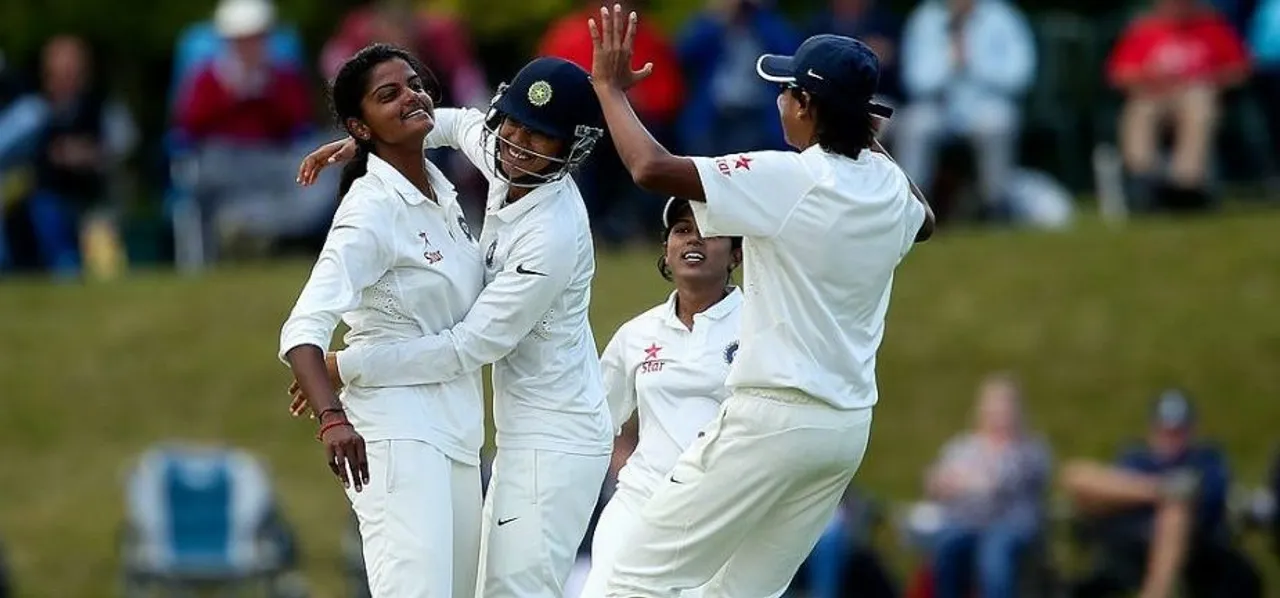 The first official men's Test was played in March 1877 between Australia and England in Australia and the first women's Test was played between the same countries in Australia in December 1934. There have been a total of 2424 men's Tests until 12 June 2021 whereas women have officially played only 140 Tests so far. We will leave men's Test cricket and men's cricket in general at this point.

Meanwhile, women first played T20Is in 2004 and even though it is considered the format to drive the popularity of women's game, only 909 T20I matches have been played since.

The elitist format


Tests are so rare in women's cricket - women's Tests are like a limited edition of an already niche product - that they should be treated as a premium variety and as a showpiece event. Instead, Tests are treated like the studious first child whose every rare outing to the nearby park has to be termed historic. And historic it will be when India take on England at the County Ground in Bristol on Wednesday (June 16). It will not just be official Test number 141 in women's cricket history but yet another momentous occasion to celebrate the oldest format of the game.

Of the 140 Test played by women so far, either one of England or Australia have featured in 119 of them, playing a total of 95 and 74 Tests respectively. India in their Test history that started in 1976 have played a grand total of 36 Test matches. Considering the recent numbers, India are coming into the series with some form having won three of their last five Tests while England are struggling in the format with only one win from their last five Tests. The only issue with this is the fact that you have to go as far back as 2006 to count India's recent five matches and England's last five starts from 2014. In fact, India's most recent Test that was played in 2014 in Mysore against South Africa was Test number 137 and only three England and Australia Tests were played in the last seven years. No team has won four consecutive Tests so far, so if India go on to win the Bristol Test, they will be making history. Other than India's current feat, Australia have won three consecutive Tests three times.

ALSO READ: India brace for litmus test against England on their Test comeback


Drawing is a habit

Considering the sporadic nature of the format it's difficult to compare or have an in-depth look at the numbers and come to any conclusion about women's Tests as a whole. Yet one of the striking aspects that you can notice across the years is a large number of draws. 89 of the 140 Test matches have ended in draws - that's almost three out of four Tests ending in a draw. Whether it is down to the pitches, the number of days, or lack of familiarity with the format in recent years, it's difficult to tell.


England during the Ashes Test 2019 © Getty Images
England have won 20 of their 95 Tests while drawing a whopping 61 of them. They have lost the remaining 14 matches. India, on the other hand, have won only five Tests in their history and three of them came in the 2000s as mentioned above. India have drawn 25 of their 36 matches while losing six of them. India and England have faced each other in 13 Tests with India winning two of them while England won one and the rest of the matches were drawn. Interestingly, both sides haven't been able to beat each other at home with England registering their solitary win against India by two runs in a thrilling match in Jamshedpur in 1995. India's two wins came in the last two Tests they played in England where they beat the hosts by five wickets (Taunton, 2006) and six wickets (Wormsley, 2014) respectively.
Since January 2000, England have played 23 Tests, winning four of them while losing seven and drawing 12 whereas India featured in six and haven't lost any of them having won two and drawn four. 16 of the total 30 Tests played during the same period have seen a result other than a draw showing, a downward trend in the number of draws.
Treasured caps and experience in the format
83 players have represented India in the format with Sudha Shah (21 matches) being the most capped player. Among the current 18-member squad eight players have at least one Test cap to their name with Mithali Raj and Jhulan Goswami playing ten matches each after making their debuts in the Lucknow Test against England in 2002. Seven members of the India squad that played England in the
famous Wormsley Test
in 2014 are part of the squad. Therefore, we are unlikely to see eight debut caps being handed out by the Indian contingent come Wednesday.
Shikha Pandey and Mithali Raj celebrate the Test match win in 2014. © Getty Images
For England, 160 players have played for them over the years with Jan Brittin, the most capped cricketer in women's Tests, playing 27 matches. 11 of their current 15-member squad have played the format with six of them being present during the Wormsley Test. India have 30 combined Test caps between them while the hosts boast of an experienced bunch of players with 47 caps to their credit.
ALSO READ: Elated Emily Arlott credits Central Sparks and domestic setup for her England selectionIndividual brilliance: Batters
Coming to individual performances, there have been 103 centuries and 419 half-centuries in the history of women's Tests which in itself is an impressive number considering the overall batting average is 24.28. England batters have scored 41 hundreds and 143 fifties in its history while Indian players have scored 12 centuries and 58 fifties. No England batter has yet scored a double-hundred in Tests with Betty Snowball still holding the record for their highest individual score - 189 back in 1935.
For India, Raj's 214 in Taunton in 2002, one of the seven double centuries in the format, held the record for the highest individual score in Tests before Pakistan's Kiran Baluch broke it in 2004.
Brittin scored five centuries in the format from her 27 matches for England, which is also the most number of hundreds by any player in the format, while for India Sandhya Agarwal holds the record with four hundreds from just 13 matches. With Raj's 214 taking the honours for the highest individual score against England, Brittin's 125 is the equivalent for the hosts against India when she scored a century in the Worcester Test in 1986.
Individual brilliance: Bowlers

When it comes to the the bowlers, there have been 33 five-fers and three ten-wicket hauls for England from the 95 matches while Indian bowlers managed to pick up 14 five-wicket hauls and a sole ten-wicket haul. India's Shubhangi Kulkarni and England's Mary Duggan holds the record for the most five-wicket hauls in the format with five five-fers in an innings each. India's left-arm spinner Neetu David's eight for 53 against England in Jamshedpur in 1995 are the best individual bowling figures in Tests while Duggan closely follows her with her incredible figures of seven for six against Australia in 1958. Gillian McConway's seven for 34 in the 1986 Worcester Test are the best bowling figures against India for the hosts.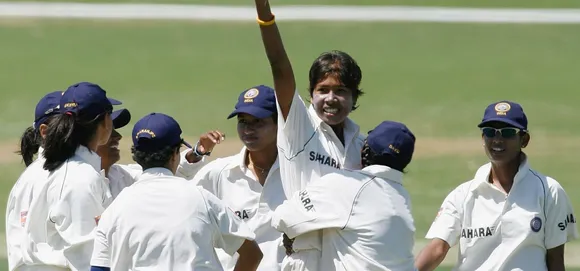 © Getty Images
Julia Greenwood holds the record for best match figures for England in Tests. Her 11 for 63 against West Indies in Canterbury in 1979 are the third-best match figures in the format while Goswami's heroics in the 2006 Test that saw her take ten wickets for 78 runs to help India to their maiden win against England is India's only ten-fer in the format. McConway's seven for 40 in the same Worcester, 1986 Test are the best match figures for England against the visitors.
India will be playing a Test match after 2401 days while England have played recently with their last Test match ending only 694 days ago. So, when both sides take on the field come Wednesday, one question that will be on everyone's mind will be 'How recent is recent enough?'