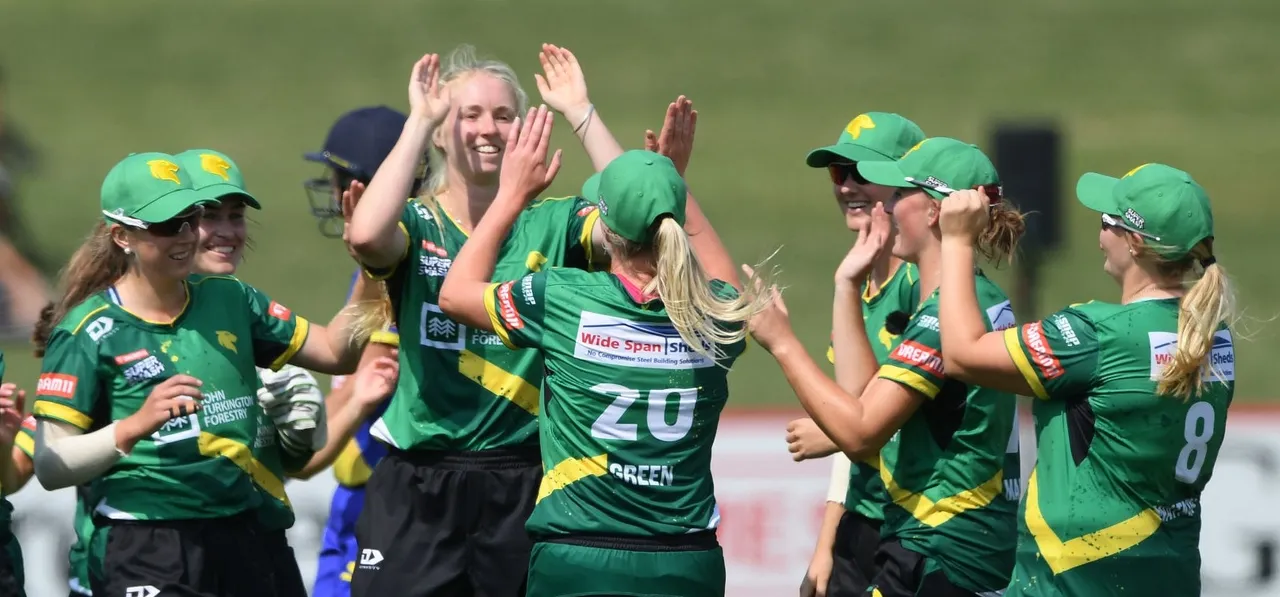 The teams and coaches for Central Districts'
inaugural Central Super League
beginning on November 28, were announced on Saturday (October 23) following a player draft that was conducted by the association. The quartet of Warren Herbert, Debu Banik, Brady Barnett and Dilan Raj will coach Coastal Challenger Levin, New Plymouth Power, Tararua Kotahi and Palmerston North Tui respectively.
Earlier, Central Hinds' senior quartet of Hannah Rowe (Palmerston North Tui), Natalie Dodd (New Plymouth Power), Anlo van Deventer (Tararua Kotahi) and Jess Watkin (Coastal Challengers Levin) were announced as marquee players. Seamer Rosemary Mair was unavailable for the draft since she is in Australia
on standby
for the Women's Big Bash League.
With the aim of the tournament meant to raise the standards of emerging players in the region, and serve as a pathway tournament, the remaining
Central Hinds players
have been evenly divided among the four teams.
ALSO READ: Central Districts launch super league for women
"It was very exciting to conduct the inaugural draw this morning over Zoom, and I'm excited myself to see the make-up of the teams," said Central Hinds coach and
female performance and pathways manager
Jamie Watkins.
"I'm sure it will be stimulating for the likes of Kate Gaging
to have the opportunity to train and play alongside and just talk cricket with such experienced North Island-based Hinds like Anlo van Deventer and Melissa Hansen."

"We will have some really interesting match-ups across the 52 players, both in the one-day and T20 formats and that's what the CSL is all about: creating greater connectivity in the women's game across our entire CDCA region."

ALSO READ: Standby players beef up New Zealand's presence in WBBL06

The competition will feature six rounds with two rounds of 50-over matches during the first weekend in Palmerston North and will be followed by four rounds of T20 matches in Levin. The 50-over matches will be played on November 28 and 29 and the T20 matches are scheduled for February 27 and 28.

Teams:

Palmerston North Tui: Hannah Rowe, Georgia Atkinson, Ocean Bartlett, Tayla Brown, Sarah Calkin, Gracie Donaldson, Ashleigh Hurley, Ashtuti Kumar, Sam MacKinder, Jasmine Odell, Jessica Ogden, Sarah Parker, Olivia West

New Plymouth Power: Natalie Dodd, Nellie Chapman, Emily Cunningham, Amy Foreman, Claudia Green, Jess Hollard, Taila Hurley, Kelsey Husband, Lucy Mitchell, Lydia Proffit, Margot Scoular, Georgia Wells, Aimee Wisnewski

Tararua Kotahi: Anlo van Deventer, Olivia Clark, Elizabeth Cohr, Kate Gaging, Melissa Hansen, Kayarna Jones-Dennes, Emma McLeod, Sophie Pyott, Monique Rees, Olivia Roseingrave, Gemma Sims, Ella Southey, Ella Ranson

Coastal Challengers Levin: Jess Watkin, Aniela Apperley, Kate Baxter, Ayesha Carley-Hendry, Flora Devonshire, Anna Gaging, Mikaela Greig, Amy Johnson, Sofia Kersten, Esther Lanser, Olivia Mairs, Kerry Tomlinson, Zoe Yeo