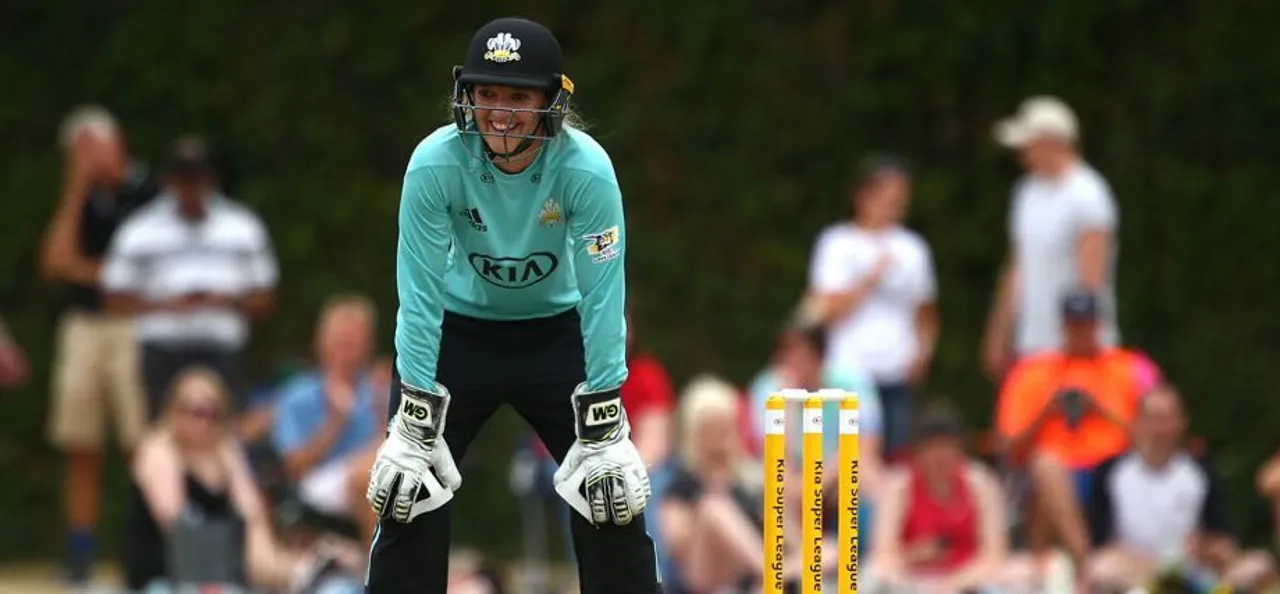 Former England wicket-keeper Sarah Taylor will return to competitive cricket with Northern Diamonds during their Rachael Heyhoe Flint Trophy match against South East Stars in Headingley on Saturday (June 12), Northern Diamonds announced on Thursday (June 10).
Taylor, who retired from international cricket in September 2019, decided to come out of retirement when she
signed up
to play for Welsh Fire in the inaugural edition of The Hundred that starts on July 21. With Lauren Winfield-Hill called up to play for England and Bess Heath injured, Taylor was called up by the Diamonds' coach Danielle Hazell to join the squad ahead of their Saturday's clash against Stars.
"Dani gave me a call and told me that Lauren was going off with England and Bess is injured so they were after a keeper, and it's good for me to play in a good competition in preparation for my Hundred stint. It's kind of a win-win for everyone really, but it was really nice of Dani to think of me," said Taylor. "I know the Diamonds squad is a good one and I'm looking forward to joining them at training tomorrow."
"Once the opportunity came around with
Sussex
and then the Welsh Fire, it was a really easy decision to come back. Now with the Northern Diamonds, I think I'd be stupid to turn these opportunities down."
ALSO READ: Elated Emily Arlott credits Central Sparks and domestic setup for her England selection
Diamonds have won two games and lost one match in the RHF Trophy so far. Taylor, who played 226 international matches for England, believes these matches will be a good opportunity for her to see where she's at with her game at the moment and take it from there.
"It's going to be a good test for me. I might be a little bit rusty but part of the reason for me playing is to get rid of that. Hopefully, I will perform well and can carry on where I left off. If I don't then it's okay, it's just me getting back into the swing of things and remembering what it's like to keep for 50 overs," said the 32-year-old Taylor.
"You look at the games that have happened so far in the competition and you can really see the development of the women's game," said Taylor. "We're playing on good pitches at good grounds and that is testament to the way the standard is going. Every year it is getting better and better. I've got a couple of years to catch up. Hopefully I can do that and we can go well."