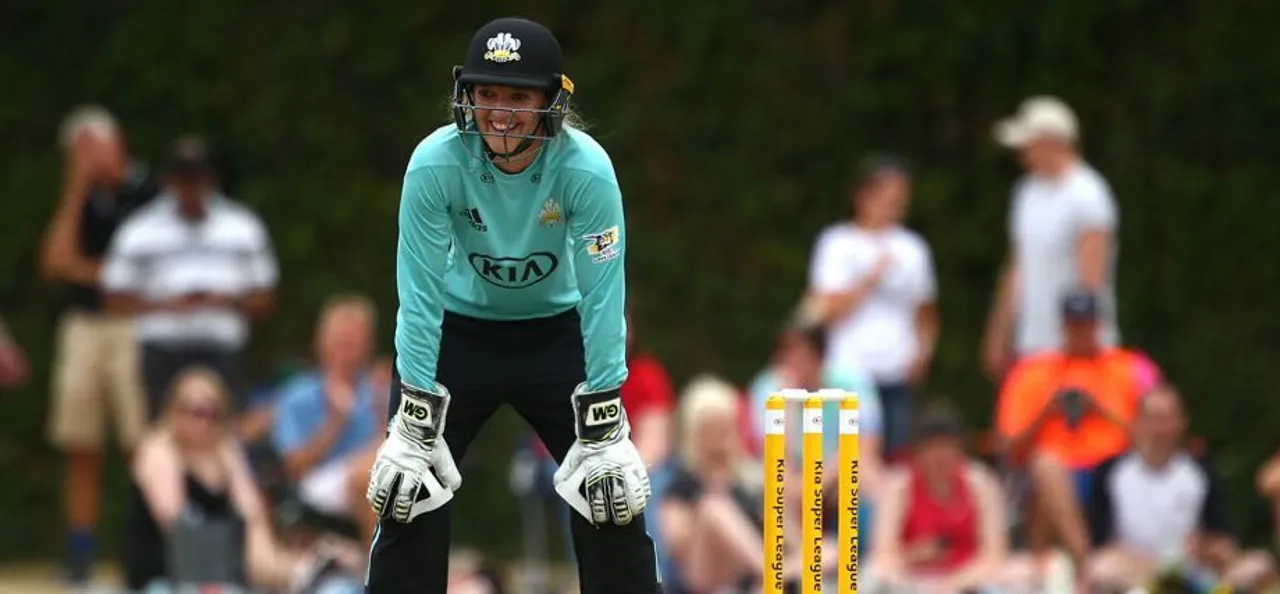 Sarah Taylor was recently appointed as the assistant coach of Team Abu Dhabi for the men's T10 league. The former England wicket-keeper hopes that it will just be the beginning and women taking up coaching jobs in men's sides will be the norm in the near future on Sunday (October 31).
"I am hoping that this is a step forward now. Women will get jobs and roles like this and it will seem as extremely normal," Taylor was quoted as saying by
PTI
. "Yeah, women can get these roles, and hopefully, it continues. I should be just seen as a coach and not a woman coach."
32-year-old Taylor will assist Team Abu Dhabi head coach Paul Farbrace and former South Africa player Lance Klusener during the T10 franchise competition that's scheduled to start from November 19.
"It means a lot. I was shocked to kind of get the opportunity. I have been counting down the days till I am able to fly to Abu Dhabi and get going. I want to be known as a good coach," she said.
"Who knows what this is going to hold for me in the future. But I am loving every single minute of it, I am going to embrace it. Hope I am not the last woman to do anything in the franchise game really."
ALSO READ: Stumping the demons within: cricket, Sarah Taylor, anxiety
Taylor's stint with the Abu Dhabi side will be the second instance of a woman taking up a coaching job with a men's franchise team. In 2019, former Australia wicket-keeper
Julia Price
worked as the
assistant coach
of Brisbane Heat men in the Big Bash League.
"Myself and Julie are there, and I hope there will be many more. Coaching is my passion, my dream. Coaching is where I want to continue," Taylor added.
Taylor worked as a 
wicket-keeping
mentor with the Sussex County early this year before making a return to domestic cricket with the inaugural edition of The Hundred where she played for Welsh Fire.
"Sussex (was) such a good learning curve for me. The way I am dealing with people, that's my first proper coaching. I have learnt a lot from that. I have had very good mentors in that regard and they have backed me," Taylor said.
Taylor, who represented England in 226 internationals across formats before retiring from the game in 2019 owing to her anxiety issues, is one of the leading voices in the world when it comes to the mental health of the players. She expressed her happiness about the topic has become normal and how more and more people are talking about it.
"I mean a lot more players are willing to speak up. Even the likes of Ben Stokes, he is a mammoth name in the sport, he has stepped away for a little bit. I think it is becoming more normalised. I am glad that people are stepping up and hope it becomes a little bit normal," Taylor concluded.