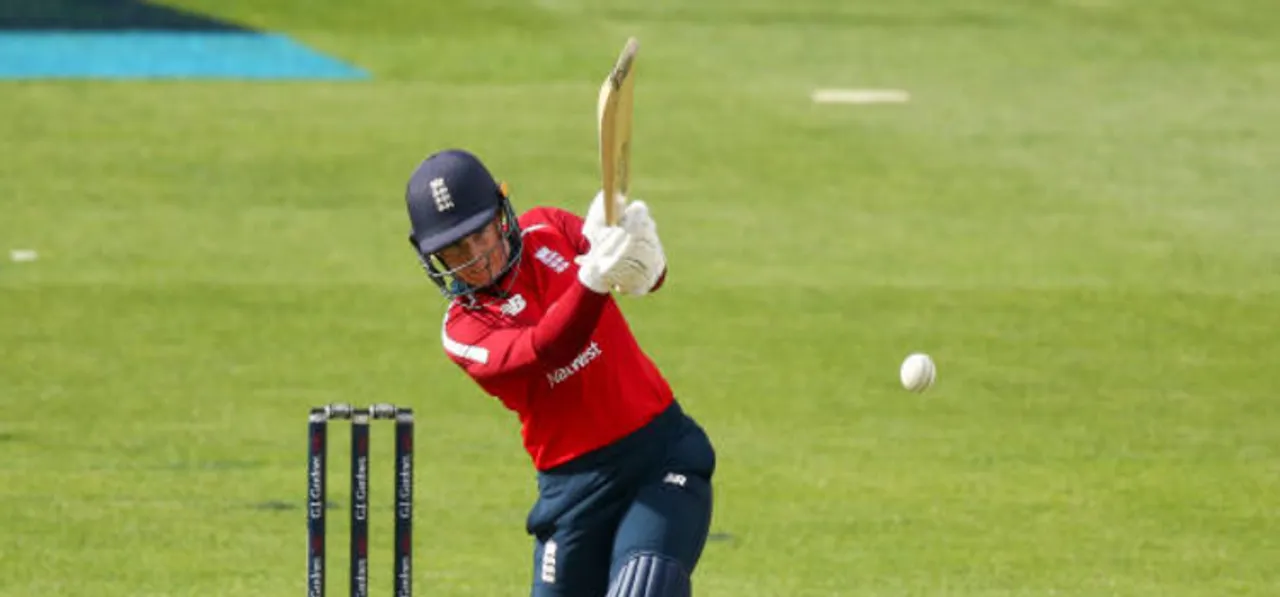 England opener Tammy Beaumont has said that it was pleasing to win both the T20Is against New Zealand and seal the series going into the third match on Sunday(March 7).
Speaking after the second T20I, Beaumont said that their bowlers were exceptional through the course of the match. "They had to come back from a pretty good partnership between Amelia Kerr and Amy Satterthwaite," she said in the post-match press conference.
"At one point, we were probably looking and thinking that we have got to chase 150. That kind of resilience from our team is exceptional. You can't write the White Ferns off. They were obviously going to come back harder after the first game. It is great that we got some wickets at the end and Freya Davies her career-best."
ALSO READ: Freya Davies' four, Tammy Beaumont-Heather Knight partnership help England seal T20I series
Applauding the efforts of the seamer, who took four wickets for just 23 runs, Beaumont said that the performance would be mean a lot to Davies, adding, "She has been around the England squad for a number of years now, kind of, had a few opportunities along the way but a little bit sporadically."
"She has done so well for Western Storm and Sussex over the years, bowling with the new ball and at the death. It was great to see her bowl at that time, you know, getting me out for years. It was great to see her do it on the international stage."
ALSO READ: Making sense of India's odd omissions
On her performance in the first T20I, Beaumont felt that she lacked intent and clarity going into that innings. "That's what we were trying to do, attack in the powerplay. Even though we were chasing 97, I would have loved to get a bit more. I just wanted to go out there and play with a lot more intent, really make sure I do the job for the team."
Going into the final match of the series, the right-hander said that they would want to complete a 3-0 sweep, just like she has been sweeping the New Zealand spinners throughout this tour.
"It is a case of not being complacent and trying to get that three-nil in this trip and maybe giving a few players an opportunity, but obviously that is not my role. I think, whoever goes out there, we are desperate to win on Sunday," she concluded.