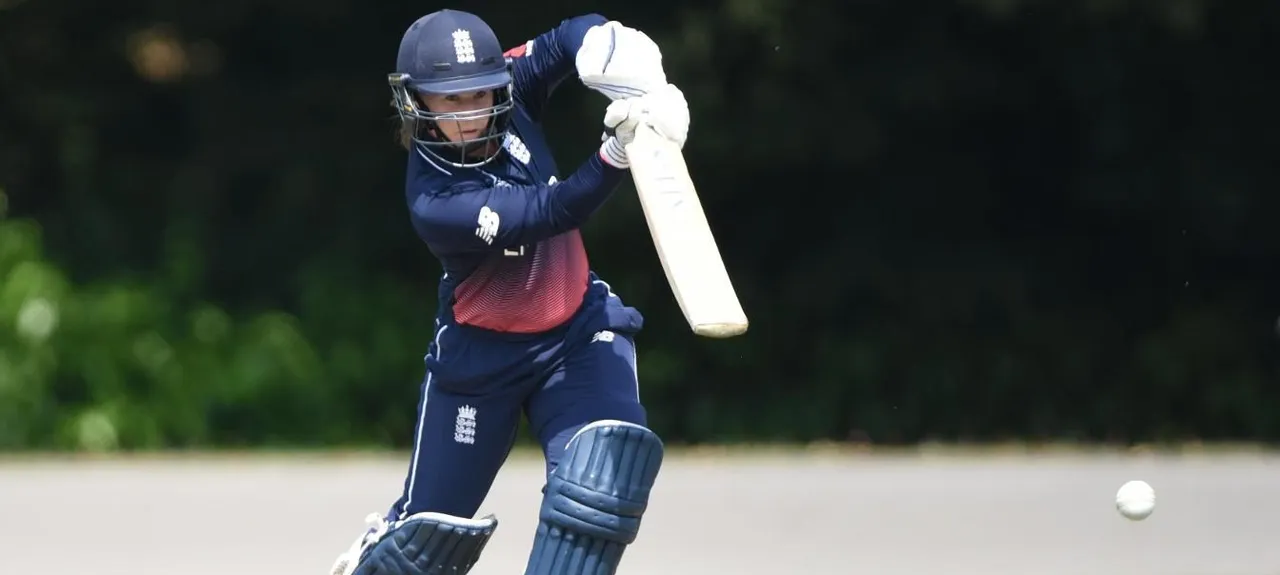 England is all set to return to international cricket after a gap of more than six months with the
five-match T20I series
against West Indies starting on September 21. During this period, their original itinerary went through a sea of changes brought about by the ever-changing situations due to the COVID-19 pandemic.
In April this year, the England and Wales Cricket Board (ECB) announced the
postponement of The Hundred
to 2021. Then, the scheduled bilateral series against India and South Africa were postponed and there were talks of a proposed tri-series between the sides before
India pulled out
. The International Cricket Council (ICC) then announced their decision to
postpone the 2021 Women's World Cup
by a year, and later
South Africa declined to travel
to England for their series.
All this left England's Tammy Beaumont a little cynical about the prospect of playing any international cricket this summer. So, the top-order batter was undoubtedly relieved when Cricket West Indies (CWI) accepted ECB's invitation to tour England for the T20I series. In fact, the entire group welcomed the news with open arms, she said.
ALSO READ: West Indies have been unbelievable through this, says Kate Cross
"All we'd had this year was bad news: India pulling out of the tri-series, then South Africa, and the 2021 World Cup not going ahead," Beaumont told
ESPNcricinfo
. "For quite a while, it was knockback after knockback. For the West Indies to pull through and help us out was a relief more than anything."
"I thought it was an amazing effort by their men's team to come, as well as their women's team now agreeing to. They've had hardly any training, either together or even within islands, so it's a really big commitment. We're so grateful to them for taking up this opportunity to come and play; we really would have had nothing without their generosity and willingness to come."
A 24-member England squad
started training on June 22. After a few weeks of individual training, the group convened in a bio-bubble in Derby and continued training there for close to a month. They played several intra-squad matches in preparation for the beginning of the international summer. However, as plans continued to change, Beaumont admitted she found it difficult to stay motivated with no fixtures in sight.
"We started training before the men had their first Test of the summer. We've been doing an awful lot of waiting. For a while it was quite hard to keep going with training, thinking there might be nothing at the end of it," she said.
ALSO READ: Katherine Brunt unhappy with ICC's decision to postpone the World Cup
The 29-year-old said she is thrilled at the prospect of playing international cricket after the enforced time off gave her an opportunity to take a "mental break" from the game. She now returns rejuvenated with a new found appreciation for the game, and a tighter batting technique.
"It's a shame to miss six months of playing at my age, but hopefully in the long run it will make me a lot more grateful that my job is to play cricket for my country."
"It was like I'd never held a bat before when I came back, but I think I actually got rid of a couple of bad habits just through how long it had been since I'd played. Having a break was a bit of a blessing in disguise: it was the longest I've had off cricket for over 10 years."
Having played the role of a 'finisher' during the T20 World Cup earlier this year, the right-hander said she is happy to don any hat the team requires even if she doesn't get to bat her preferred position at the top of the order. Her main aim is to make sure she is able to contribute to the team's success.
"It's a really interesting time for our T20 team: it's a new cycle, and there are a few spots up for grabs. I don't think you can ever really complain about your role, particularly with the world-class players we've got at the minute. Personally, I enjoy opening the most and that's where I'd like to be, but if the team needs me to do something else then so be it," she concluded.