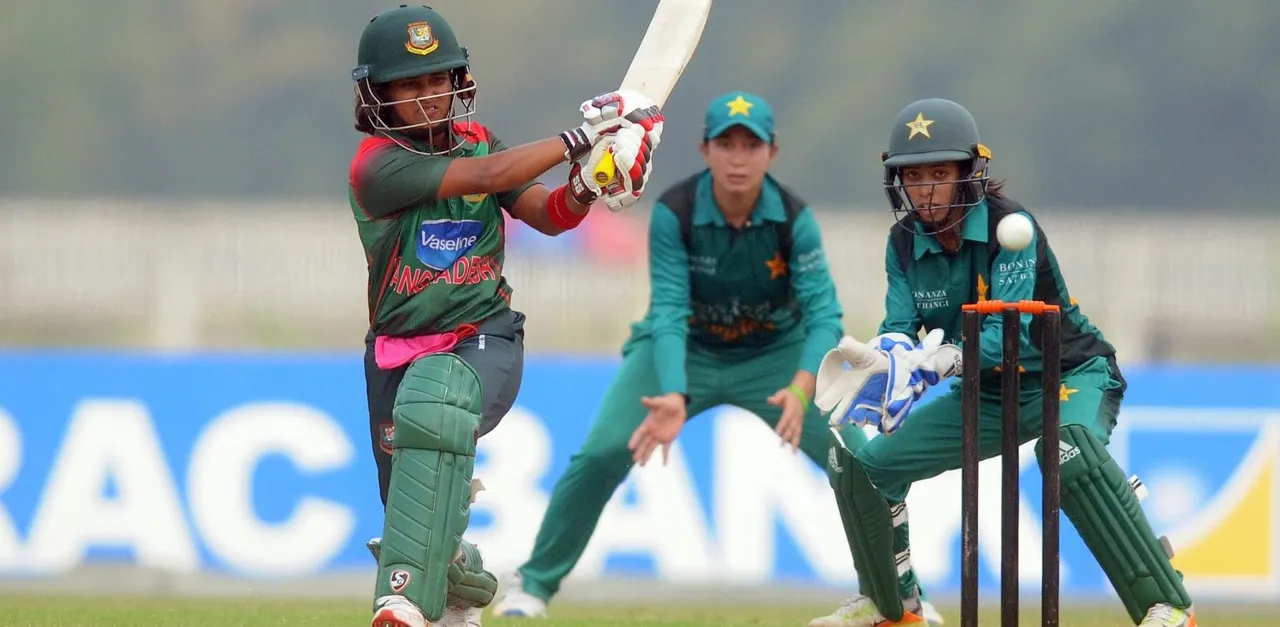 Within the sub-continent there are several stories of young girls with short hair pretending to be (or being mistaken as) boys in order to play cricket. The story of Bangladesh top-order batter Fargana Hoque is no different. As a young girl, Fargana had to deal with a great deal of negativity and opposition from both within the family and those in her neighborhood, but that did not dampen her love for the game.

"I used to steal my brother's clothes and go and play with the boys in my locality since I was about five or six years of age," Fargana told The Daily Star. "My father is a religious man. He never liked seeing me play with boys and used to get very angry when elderly people of my locality relayed the news to him. He used to punish me. But I used to sneak out and go to play."

But like in every fairytale, Fargana too found her fairy godmother quite early in her journey. It was her grandmother, Tahera Begum, who supported her through the early years, ferrying her to the ground to watch her play, standing up for her when her father interjected and serving as the perfect pillar of strength.

ALSO READ: Nigar Sultana's unique lockdown activities

"My father had tightened the noose as my eagerness for cricket grew. But then, my grandmother emerged as a blessing in my life. She almost started a battle against my father. She said, 'If Fargana wants to play then just let her. There are women who are doing a lot more than that in the world'. My father's heart slowly started to melt since then; he had a lot of affection for his mother and could never really win arguments with her," said Fargana.

"Since then I started playing cricket fearlessly. My grandmother used to take me to the field and stand under the scorching heat for as long as I played."

Over the years, however, her father's views slowly changed. In fact, in 2008, he went so far as to take her for the Bangladesh Krira Shikkha Protishtan - the national sports institute of Bangladesh - selections.

"It was the first time that I saw my father worrying about my selection. Fortunately, I was selected."

ALSO READ: Not many speak in favour of women's cricket, says Rumana Ahmed

"My father has changed a lot. Even now during this coronavirus crisis, he calls me daily and asks me if I am training properly and working on my fitness or not." said Fargana.

Her grandmother and father aside, Fargana has also been fortunate to find great supporters in her husband and in-laws.

Since making her debut in 2011, Fargana has proved to be one of Bangladesh's premier batters. She sits at the top of the country's batting charts in T20Is, with a total of 998 runs, and second in ODIs, with 732 runs to her credit. The right-hander played a key role in the team's 2018 Asia Cup triumph in Kuala Lumpur as well.

For now, with sporting activities around the world put on hold, Fargana has been stuck indoors, but is continuing to work on her fitness and do whatever skills training she can.