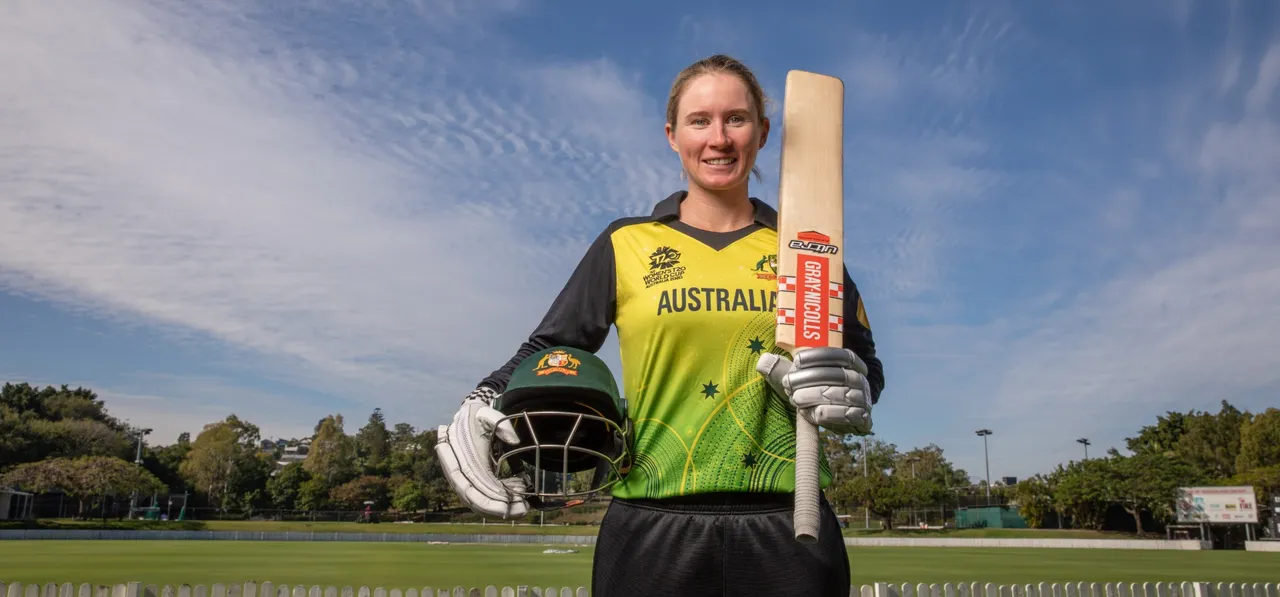 Since January 1, 2019, Beth Mooney has scored a total of 1,055 international runs at a smidgen under 48. This tally, of course, does not include her incredible run in the fifth season of the Women's Big Bash League where she amassed 743 runs as Brisbane Heat successfully defended their title.
During this period, Mooney cemented her spot at the top of the ICC T20I rankings and is undoubtedly one of the leading batters in the world.
As Australia prepare for their first series of the summer – a bilateral assignment against New Zealand beginning in Brisbane on Saturday (September 26) – the left-hand opener will once again be expected to play a key role in the side's performances. But does the ranking weigh heavy on her shoulders?
"I sort of get a few jibes here and there from the Queensland girls about being ranked No.1, but I sort of dismiss it pretty quickly because whilst you want to be spoken about being best in the world, you've got to make sure whatever situation you are in you are contributing to a successful environment both on and off the field," Mooney told reporters on Wednesday (September 23). "So, that's more of a measure for me, and whilst it's nice to be at the top of the tree there, I think first and foremost being able to have an impact on and off the field in each environment that I'm paying in is a lot more important."
ALSO READ: The ultimate goal is to play 360: Alyssa Healy
While she will be keen to continue her good run of form and further underline her credentials as one of the best in the business, Mooney said she is most excited about the opportunity to play competitive cricket and contribute to the success of the team again.
"I think first and foremost I am actually just excited about being able to play cricket again. We've obviously been in the nets for a long time - probably the longest we've gone without playing any games - so, I haven't really thought about that (the ranking) to be honest."
"To be around the group yesterday at training was really cool as well - just to get the band back together I guess and get started on what should be a really cracking series."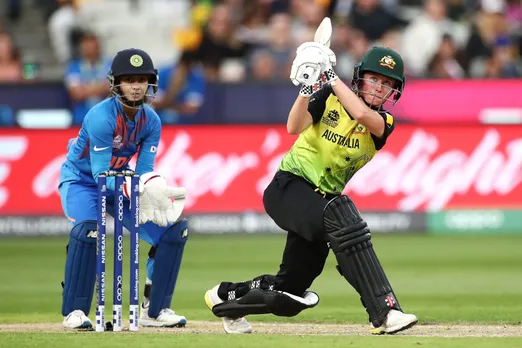 Beth Mooney plays an attacking shot against India in the T20 World Cup final. © Getty Images
Mooney's numbers last season were beyond compare. In the T20 World Cup, she set a new record for most runs in a single edition of the tournament – 259 runs in six matches – and also registered the highest score in a
T20 World Cup final
– 78 not out off just 54 balls. Her performances resulted in her being crowned
player of the tournament
– an achievement that capped off a brilliant summer. However, despite the mountain of runs she has under her belt, Mooney admitted that there have been many times in the middle that she has been unsure of herself and her plans. She added that she has used the extended pre-season to iron out some of those issues.
ALSO READ: Ruthless & competitive: Meg Lanning's Australia
While her opening partner Alyssa Healy has been
adding new shots to her repertoire
and attempting to find different ways to torment opposition bowlers, Mooney's work has been largely tactical – finding better ways to better adapt to different situations she will come up against.
"I've been working really closely with Shelley Nitschke up in Brisbane and Mark Sorell, so that's been really cool - to work with different people and get different perspectives of what they think of where I am as compared to what I think."
"There's usually times where I'm pretty unsure of myself out in the middle and not necessarily backing my decision-making in the situation of the game. But
to be put different scenarios on different wickets at training at Allan Border Field and learning to adapt quicker to what the wicket's doing and what the situation might be," she explained.

"Obviously they are only scenarios, but to be able to get some feedback from the coach directly about whether what I think, they think or are aligned with, is pretty important. I guess I needed a little bit more data to collect - that what I was thinking was actually pretty accurate in terms of whatever was happening with the wicket or situation, so that's been really nice to be able to have those really fluid conversations."

Mooney's attitude towards training and her drive to consistently improve are the perfect reflection of the culture Meg Lanning and Matthew Mott have built over the last few years. Since that famous loss in the 2017 World Cup semi-final, Australia have continued to raise the standard of their play – striving to stay well ahead of the pack.

ALSO READ: Australia excited to play in front of "sellout" crowd in Brisbane

It is that ambition that saw them win consecutive T20 World Cups in 2018 and 2020, and also register 18 ODI wins on the bounce – a streak they have a chance to extend come the ODI-leg of the series next month.

Echoing the words of coach Mott, the 26-year-old said that the team intends to build on their success in an attempt to stay at the top of the tree. However, she added that the group is firmly focused on the series against New Zealand and hopes to use it to build some momentum going into the World Cup in 2022.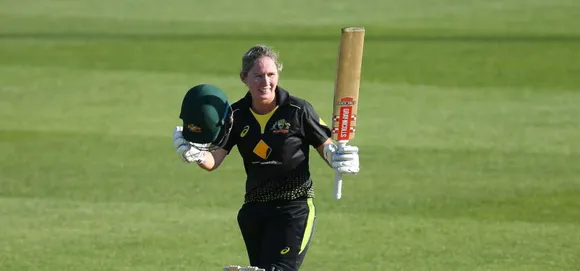 Beth Mooney has been in prolific form over the last couple of years. © Getty Images

"I think that the easy part about playing for this team is that everyone has a drive and an ambition to be better and to continually improve and evolve as players. We're obviously ranked the No.1 team in the world and we have big ambitions to stay there for as long as possible and be one of the greatest teams that's ever played," she stated.

"New Zealand will be the first challenge that we have in making sure that we can be as consistent as possible in these T20s and then obviously the ODI series the carrot that's dangling for us is that world record of 21 straight wins."

ALSO READ: COVID-19 has levelled competition between all, says Sophie Devine

"To get some momentum from this series leading into the ODI World Cup will be really important as well - to make sure that we have got our combinations right and things like that. Obviously it's been well documented that last ODI World Cup didn't go exactly as planned, so we'll be definitely gunning for that come February-March 2022."

When they take the field on Saturday, the T20 World Cup champions will become the first Australian team to play a competitive match in the country since the COVID-19 enforced lockdown. Mooney said that while being confined to a hub and not being able to interact with those outside it will be a tad difficult, the side are keen to use the opportunity to entertain people and "bring some joy into their lives".

"It is a bit of a new world, but everyone's just really excited that Cricket Australia has got these games up and running and obviously we're the first Australian team, since COVID hit, to be back playing on this soil so that's pretty special for us," she explained. "We're really proud to be able to get these games back out there and hopefully bring some joy back to people's lives."

"Whilst it'll be tough in different places, I guess the way I look at it is really grateful that we work for an organisation that is willing to keep moving forward and taking on the adversity we've come up against. We can provide some joy in people's lives by getting cricket back in the public space and also making sure it's high quality as well."