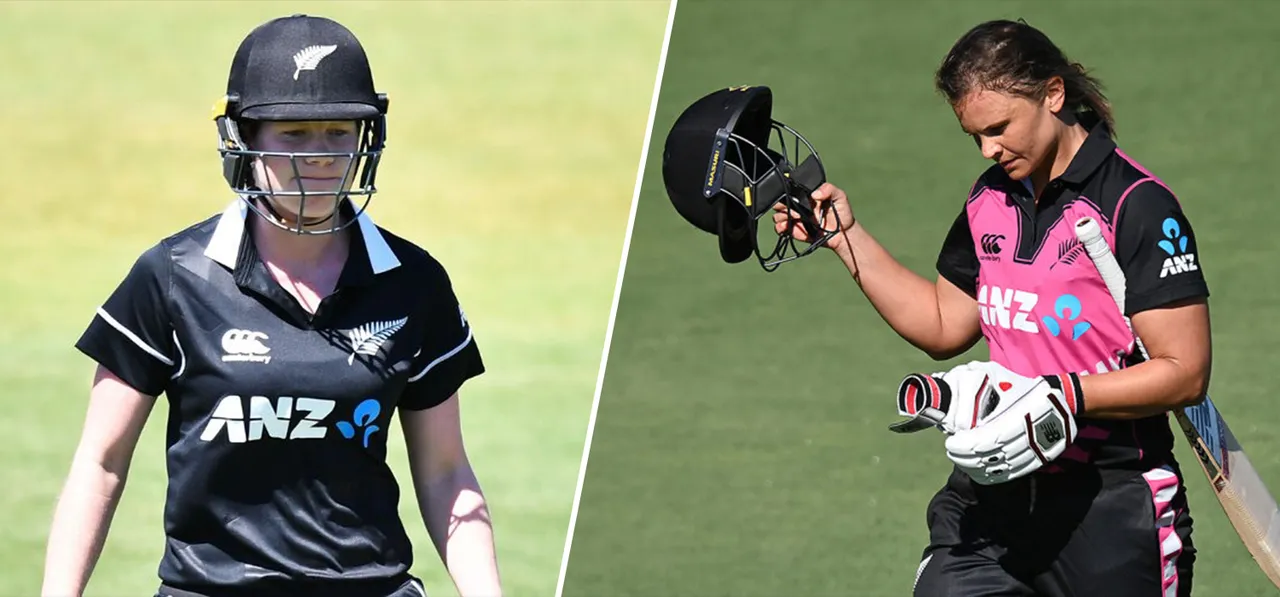 In what could be a big blow for New Zealand, Suzie Bates has been ruled out of the remaining two ODIs of the Rose Bowl Trophy due to the elbow injury she sustained in the
first ODI
and Lauren Down will miss the second match and is in doubt for the third ODI due to her elbow niggle.
In an attempt to dive and a stop a Meg Lanning dive at sweeper cover on Saturday (October 3), Bates landed on her right shoulder and walked off. Although Sophie Devine said that things were looking positive, Bates' MRI results have ruled her out of the series and the final diagnosis is yet to be determined.
"Suzie has undergone scans and we are now in consultation with New Zealand Cricket's medical advisors to determine the best course of action," said Zoe Russell, interim physiotherapist of New Zealand.
Down sustained an elbow injury in the
second T20I
and has been out of action ever since. She is on her recovery path but is out of the
second ODI
to be played on Monday (Oct 5).
"Losing Suzie for the remaining two matches is obviously a big loss," said Bob Carter, New Zealand's Head Coach.
"Anytime you lose a player with well over 100 ODIs of experience and a wealth of runs, it's hard to replace them. But it gives an opportunity for someone else to step up."
ALSO READ: New Zealand's death by dot balls, Meg Lanning
"Lauren's injury, while minor, is unfortunately keeping her on the sideline for the time being. She's been showing plenty of promise in the nets and we remain hopeful she will play a part in this series."
"We wish Suzie and Lauren a speedy recovery and hope to see them back playing cricket very soon."
Bates will be with the squad despite being out of the series.
All through the T20Is as well as in the first ODI, New Zealand's batting left a lot to be desired and that's something Carter admitted.
"We analysed after the first game and realised that 180 was never going to be enough on a good AB Field track," he said.
"We need to post a score around 250, which means we need a significant performance from our top six. We tried our best with the ball and went searching for wickets, which is fine."
"We have an extended squad in Australia, so as a coaching group we'll look at our options and put out the best possible team to contest the second ODI," he concluded.
https://open.spotify.com/episode/2pOivnjSLiz8sKoj1L0IIH?si=IAprplOOSquLOf4cF6E_QA