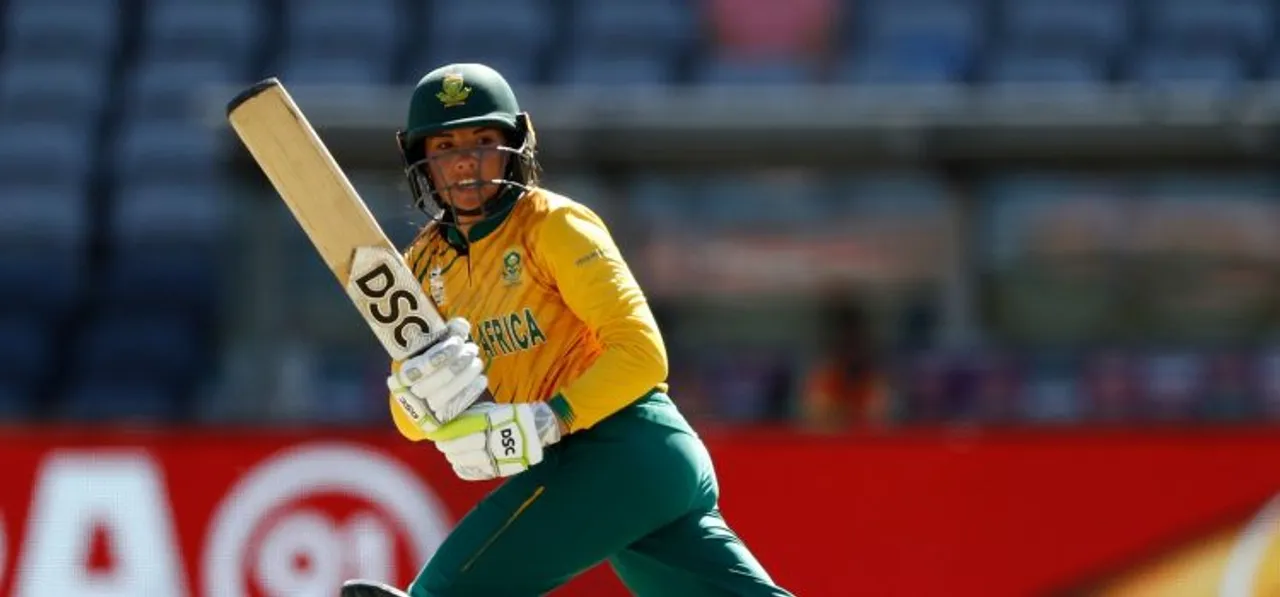 South Africa allrounder Sune Luus termed her selection in the Women's T20 Challenge as a "great honour" and also thanked the Board of Control for Cricket in India (BCCI) for organising the tournament despite the hardships caused by the COVID-19 pandemic.
"I am very excited and I think this is a great initiative from the BCCI to still host the T20 Challenge regardless of what is happening around the world," Luus told
Women's CricZone
. "The WBBL is also happening at the same time and some players weren't happy with the dates, but it gives other players the opportunity to put up their hands and play in this tournament."
When they take the field in Sharjah, Luus and her
national teammate Ayabonga Khaka
will become the first South African players to feature in the Indian event. Their participation raises the South African presence in T20 leagues to 10 players, with eight having signed deals with teams in the
Women's Big Bash League in Australia
.
"For myself and Aya (Khaka) to be selected, it's a great honour to represent South Africa and we are very excited and hope we can perform very well and fly the South African flag high," added the 24-year-old.
ALSO READ: Sune Luus looking forward to leadership lessons from Mithali Raj
The BCCI had initially approached Khaka and Laura Wolvaardt for the event. But with Wolvaardt already inking a deal with Adelaide Strikers in the WBBL, the opportunity was presented to Luus.
"At first it was a bit of confusion. I just got out of the gym and my manager called me and he was like, 'you need to go get your visa application photos, need to send your passport, you need to do it very urgently'," she said. "I sent everything and one of the Cricket South Africa members called up and said, 'you and Ayabonga are going to this T20 Challenge and we need all this information from you'."
"So, I immediately messaged Ayabonga and said, 'congratulations. How did you hear? You excited?' And she was like, 'I don't know, it's still very confusing but I hope we can go, sounds very cool'. We are very excited and it's going to be so much fun," stated the right-handed middle-order batter.
The last time the South Africans played a competitive match was during the T20 World Cup earlier this year in Australia before the COVID-19 pandemic put a full stop to all sporting activities. South Africa's limited-over series tour to England in September was also cancelled at the last moment. Luus, a student of Media Science, said the tournament is a blessing in disguise for players like her.
ALSO READ: Want to be the first to score a century in Women's T20 Challenge: Deandra Dottin
"Definitely, it was a blessing in disguise. We were all set to go to England, our bags were semi packed and it got cancelled at the last minute. But luckily we have been training for a while now, hopefully, we are not going to be as rusty but definitely, we are very hungry for some game time and to be out in the middle and have a good time," she added.
While the lockdown served as the perfect opportunity for some players to recharge after the demands of a hectic season, for others, it was the best chance to recover from any injuries. "For a few players, it was a good thing, for myself, it was fun in the beginning. The first three to four weeks, it's kind of fun because you don't know what to expect, we didn't know how long it will be, but we had training programmes so we did a lot of workouts at home."
"You never knew when you needed to be ready for a cricket match, so we needed to fit for the whole time," she stated. While the change was fun for Luus at the beginning of the pandemic, like everyone else, she also found her motivation levels drop in the middle. "In the beginning, it was quite fun. I woke up at 8 in the morning, had breakfast and did a workout, and then had lunch, studied a bit, read a few books. That went on for a couple of weeks."
ALSO READ: Deandra Dottin, Shakera Selman excited about Women's T20 Challenge in UAE
"But when week 10 or 11 came by, waking up at 8 am, the motivation level for me decreased. Because, like I said, you don't know what you are training for, what's going happen? So in the beginning it was fun, but afterward, I just woke up when I woke up, did what I do in the day to get to the next day."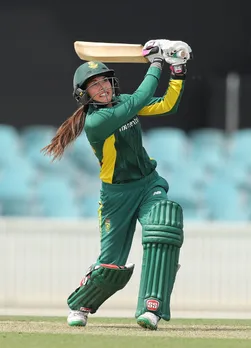 Sune Luus previously played in the WBBL & WCSL. © Getty Images
Luus, who will play under the leadership of Mithali Raj in Velocity, has expressed her
desire to absorb
as much information as she can from the veteran.
Speaking about the squad, she said, "I think it's a very balanced team. On the spin side, we have Leigh (Kasperek) from New Zealand, Ekta Bisht, who I feel one of the best bowlers in the world."
"In the batting side, we have Danni (Wyatt) and Verma (Shafali), it's a very dangerous combination. In the middle, there is Mithali Raj coming in and a lot of youngsters with so much potential. The other two teams are also very balanced. So I think it's going to be a very good competition to see who keeps their head down and bats longest."
ALSO READ: Quarantine No.1: How Indian players are spending their time ahead of Women's T20 Challenge
With the pitches in Sharjah slowing down during the ongoing men's Indian Premier League, Luus has been keeping a track of the conditions there and has also prepared accordingly. "The coach I am training with also coached Chris Morris before he left (for IPL). They have been in contact so I am getting some feedback from Sharjah," she said.
"Preparing for the T20 tournament, we did a lot of slow stuff because by looking at the games (IPL) in Sharjah, it looked to be slow at the end. We did a lot of work
slow medium pace and slow spin just to work on the position and generating your own pace."

Asked about any personal goals from the tournament Luus was straightforward. "I think it's very difficult to set personal goals for such a short tournament. We will be playing two games and hopefully a third in the final. I think it's just learning as much as possible from the players around me and to just enjoy as much as I can because ultimately T20 cricket is all about entertainment and having fun. I think that's my goal from the two games that I will get to play," she concluded.