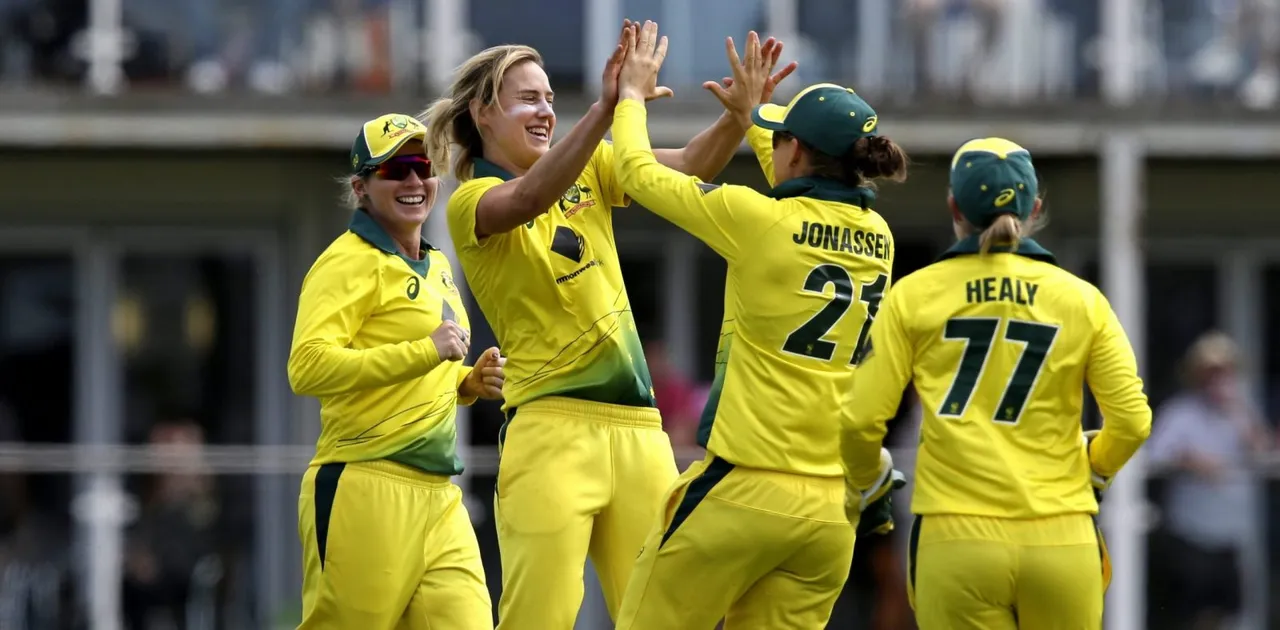 Back in the late 1990's and early 2000's the Australian men's team had one of the strongest 'A' teams going around. It was so strong, in fact, that many believed it could pass off as an international side. Players like Mike Hussey, Greg Blewett, Martin Love and Stuart Law— players who would have possibly slotted straight in to any other side— had to bide their time in Australia's back-up team. Almost a decade and a half since their men's team dominance on the international circuit ended, it is Australia's women's team that have taken their place with a powerful bench at their disposal.

"I think one of the big advantages we have at the moment, and one of our real strengths, is the depth in Australian cricket," said Ellyse Perry soon after Australia had handed England a 194-run mauling in Canterbury on Sunday (July 7). "You look at the Australia A side that is here at the moment and there's a number of those players who can easily step into this team— and have done so at times. So, I think that's really nice, and that's certainly a reflection of the professionalism in the game back home."

Australia have Tayla Vlaeminck, Nicola Carey and Elyse Villani (all of whom have turned out for Australia A) currently warming the bench, while Sophie Molineux, the left-arm spinner who recently recovered from a shoulder injury, is also waiting in the wings. Tahlia McGrath— who was part of the Australia squad for the previous Ashes series— has been in supreme touch in England, while Amanda Wellington is also keen to make a comeback. If anything, the strength of Australian cricket means that no places can be taken for granted.

Of late, Australia's consistency and resilience has been a standout. They stick to the aggressive brand of cricket which makes them stand out from the rest. Make no mistake, England ran them close in the first two ODIs, but it was the fight of the lower order players that bailed them through. Jess Jonassen was the calm head in all three matches along with support from Delissa Kimmince, Asheligh Gardner and Georgia Wareham.

"Obviously, in the last couple of years, being full-time professionals and having an opportunity to do what we do day in and day out has made a massive difference," said Perry. "I think if you look from that point onwards— you know, when that happened— improvement in formats and consistency, which has been key, has been really phenomenal."

After her record shattering performance Perry remains modest in her assessment of her achievement. "You can call me what you like, but I'm not sure that's the case. I honestly think today just went my way which is really nice," she said.

However, on closer look, Perry has clearly been the difference between both the teams through this ODI series. In the first match, her three-wicket haul set the tone for the visitors— a setback from which England could not quite recover. In the second ODI, the allrounder scored a solid 63 when her team was struggling at 59 for 3 chasing 217. Finally, in the third match, she dismantled any hopes of an England win, picking up five wickets in her first five overs. She eventually finished with 7 for 22— the fourth best figures in ODIs.

After handing the hosts their first Ashes ODI series whitewash since 2001, Australia will have to now shift their focus to the Test match at Taunton. Although they have taken a six point lead, and mathematically, a draw would be enough for them to retain the Ashes, Perry insists that Australia will not take their foot off the pedal.

"I don't think so," she said, when asked if Australia would now play for a draw. "I think two things… One, it's very much within our, I guess, culture and style to play aggressive cricket. We won't forego that no matter what the situation. And second, these Test matches come around once every couple of years and I think it's a really big responsibility for all players to play in a really great spirit and to play in a way that is entertaining."

For England to stay alive in the series, nothing short of a win in the Test match will do. They will have to put the Canterbury nightmare behind them quickly and move on to the next challenge.