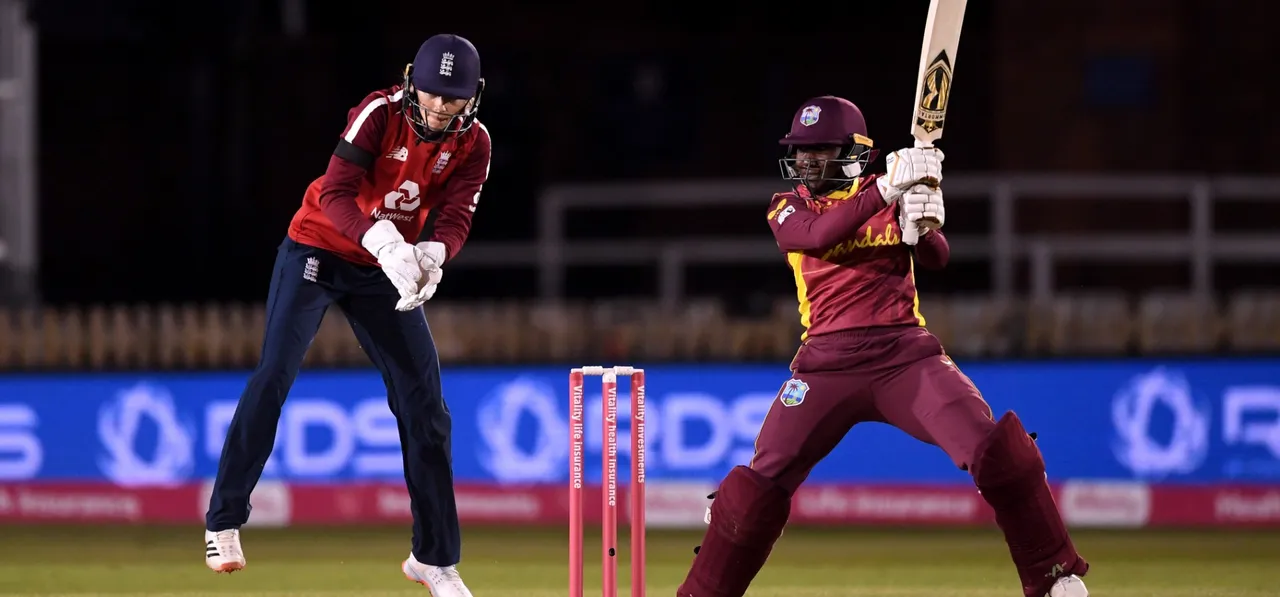 Stafanie Taylor said that West Indies need to develop a "feeder system" like Australia, India and England to help young players coming through the to international level. She said that is would help bridge the widening gap between domestic and international cricket, thus building confidence of the young players.
"I would love to see some young players coming through, integrating with the old folks, Tayloe said in a video shared by Cricket West Indies. "We definitely need a feeder system. That's the one thing we lack. That's what I would love to see in the Caribbean."
Taylor, who became only the second player - across gender - to reach the 3000-run mark in T20Is said she was thrilled that a woman was leading the way. The West Indies skipper ticked off the milestone during the
second T20I
against England, and is sitting behind New Zealand legend Suzie Bates (3243) who is the leading run-scorer in the format.
ALSO READ: Time away from the game reignites Tammy Beaumont's fire
"To see that it is actually a female that's in front of me, it shows the amount of work that we as female cricketers been doing you know over the years," she said. "To see that a lot of people have highlighted what we have done, it's a great feeling. It's always about men's cricket. That's actually good that they have highlighted females who have really worked in the game."
She felt that having good people around, and the work she has done on and off the field to keep herself fit has played a significant role in her career so far.
"Back in my past, I have had some really good influences, and I still do up to date to help me along in my game. I have also put in some work, fitness and gym as well to add to that," she said.
ALSO READ: So near, yet so far – the World Cup dream of Karishma Ramharack
The 29-year-old said that what started as a normal change in food routine, had a huge impact on her fitness. Once she started seeing the results of it in her game, Stafanie Taylor kept going. "I find that as I am a lot fitter now I am able to concentrate better and I find that it is different."
Taylor said that she looks up to Indian men's team captain Virat Kohli when it comes to fitness. Recalling an interview where Kohli had spoken about the importance of fitness to compete with top athletes in the world, the Windies skipper said that she resonates the same thought too.
"If you really want to compete with top athletes like Australia, they take their fitness very seriously. The way they go about things, I definitely see them as, you know, people even Virat
emulating," she added.