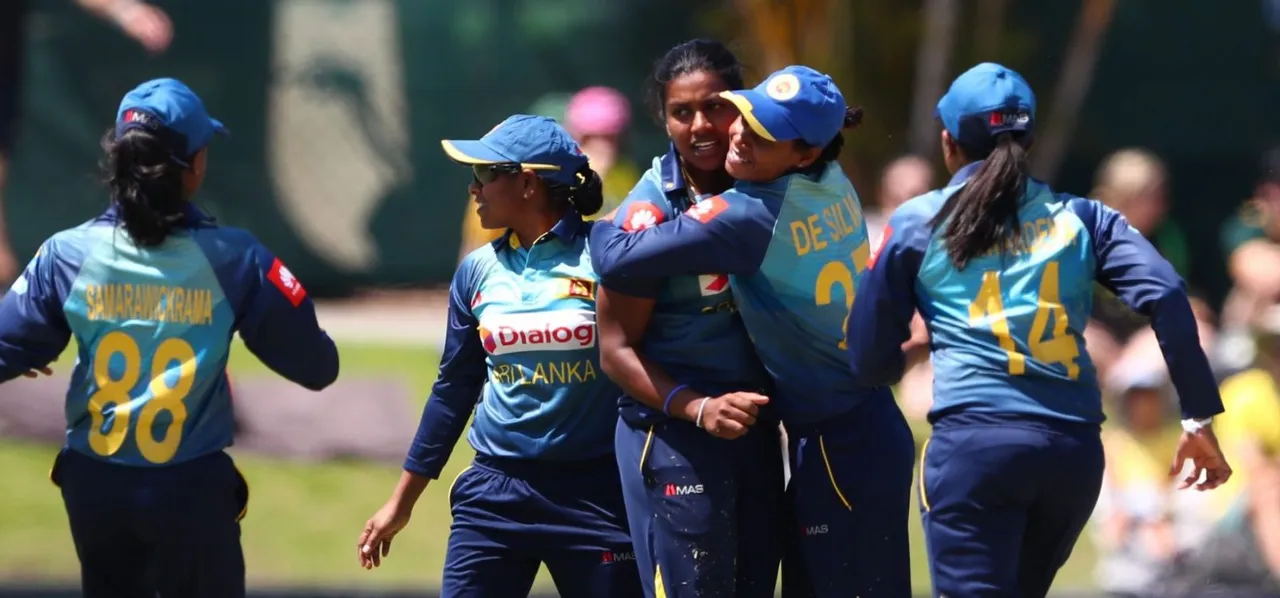 In the year 2019, the Sri Lankan men's team created history, becoming the first Asian team to beat South Africa in a Test series in their backyard. The odds were heavily stacked against Sri Lanka, yet they played with a fearless approach and positive intent that saw them claim a 2-0 series win over the hosts. In the same year, during the men's Cricket World Cup, Sri Lanka pulled off one of the biggest upsets of the tournament - beating eventual champions England in the league stage.
Now, it is the turn of the women to take a leaf out of their book and set off on their T20 World Cup campaign with much hope, positive energy and aggression.
Ranked number eight in T20Is, Sri Lanka travel Down Under to face their biggest challenge in the ICC Women's T20 World Cup 2020 starting on February 21.
The exclusion of Inoka Ranweera and Oshadi Ranasinghe came as a surprise, when Sri Lanka's squad was announced. The experienced spin-duo travelled with the team late last year when they toured Australia and often did the job of curbing the run-flow. With these two not in the squad, the onus now falls on Chamari Atapattu, the skipper, and Shashikala Siriwardene. While the latter will look to attack by taking wickets, the former is their batting mainstay. Apart from these two there is Sugandika Kumari, the left-arm spinner, who also provides variation to the attack. The experienced cricketer has played 34 T20Is and has managed to pick up 24 wickets. The onus will be on Kumari to provide breakthroughs.
ALSO READ: Harshitha Madavi - The future torchbearer of Sri Lanka
The batting looks a bit weak, with only Atapattu and Harshitha Madavi having shown the ability to contribute consistently. If either fails, it will likely be curtains for Sri Lanka early in the piece. That's where Anushuka Sanjeewani's role will be even more crucial with bat. The wicketkeeper-batter had a torrid time in Australia, managing to score only 62 runs in the entire tour. Sanjeewani will desperately be looking to correct that while also providing support to Atapattu at the top of the order. 
Much like the other sub-continent teams - India, Pakistan and Bangladesh - Sri Lanka have also loaded their attack with spinners. Left-arm seamer Udeshika Prabodhani, who had continuously troubled the Australian batters in the ODI and T20I series, albeit with little to show in the wickets column, leads the pace attack. She will have uncapped Sathya Sandeepani as company. Sandeepani, a 20-year-old bowling allrounder, impressed with her performances in the South Asian Games, scalping 10 wickets and scoring 147 runs.
Despite their clear over-reliance on both Siriwardene and Atapattu, in terms of personnel, Sri Lanka's squad looks well-balanced with most bases covered. Their recent tour of Australia will hold them in good stead for the mega event. Atapattu, who played a few games in the Women's Big Bash League for Melbourne Renegades will also help pass on some knowledge about the pitches and conditions they will likely encounter in both Perth and Melbourne.
She has a simple message for her team-mates: "I always told my girls, play freely, play positively."
If Sri Lanka manage that, they will - much like their male counterparts - shock the world with their extraordinary performances. Or are they simply hoping against hope?
Key Player: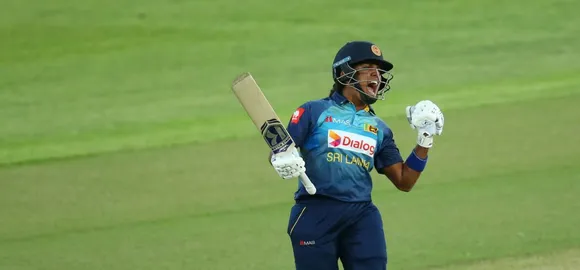 Chamari Atapattu celebrates her maiden T20I ton. © Getty Images
The leader of the squad, Chamari Atapattu, has wonderful memories of her recent tour to Australia. She slammed her maiden T20I century in the series, making a career-best 113. The left-hander is undoubtedly Sri Lanka's biggest strength and inspiration leading in to the mega event. Through her career so far Atapattu has scored 1,492 runs in 81 matches at an average of just over 19. Her numbers see a significant rise as skipper - she has collected 871 runs at an average of 24.88 and strike rate of over 105.
Atapattu's output in recent times makes it clear that she will be the central figure in Sri Lanka's batting unit - how much they score will depend heavily on what she is able to conjure up. A hard-hitting batter, her positive approach at the top of the order will set the tone for her team's innings. If she is able to score consistently in the tournament then Sri Lanka potentially stand a chance to upset the more fancied teams.
Her batting aside, Atapattu's off-spin will also play a big role in Sri Lanka's performances. In the absence of Ranaweera and Ranasinghe, she will be expected to step up and take more responsibility with the ball. If there is anyone in the Sri Lankan team who could deal with that amount of expectation and pressure it is, no doubt, Atapattu.
One to Watch: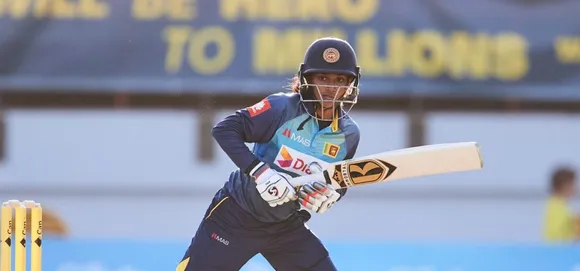 Harshitha Madavi in action for Sri Lanka. © Getty Images
Earmarked as the next big thing in Sri Lankan cricket, Harshitha Madavi is slowly finding her feet in the international set-up. Her 28 runs off 33 balls in the final T20I against Australia in 2019 showcased a steady temperament and composure in what were difficult conditions. Additionally, following a successful stint as skipper of Sri Lanka's Emerging team, Madavi will work as Atapattu's deputy.
The southpaw's recent form should also give her a lot of confidence. Madavi made a strong case for herself, by hammering 107 - her first T20 century - against Maldives in the South Asian Games held in Pokhara in 2019. She also finished the tournament as the leading run-getter, scoring 187 runs. Definitely, Madavi has the skills and technique to score big at the T20 World Cup.
WATCH: Analysis of Sri Lanka's T20 World Cup 2020 squad
Expectation:
Sri Lanka are placed in Group A alongside hosts Australia, India, Bangladesh and New Zealand. In all the previous editions, Sri Lanka have not gone beyond the first round and will aim to better their performance this time. A top-four finish looks bleak but cricket is a funny game - and Chamari Atapattu is a funny cricketer. Sri Lanka's returns will depend on which Atapattu turns up when they face each opposition.
Squad: Chamari Atapattu (c), Harshitha Madavi, Anushka Sanjeewani, Hansima Karunaratne, Shashikala Siriwardene, Nilakshi de Silva, Ama Kanchana, Kavisha Dilhari, Udeshika Prabodhani, Achini Kulasuriya, Hasini Perera, Sathya Sandeepani, Umesha Thimashini, Sugandika Kumari, Dilani Manodara.