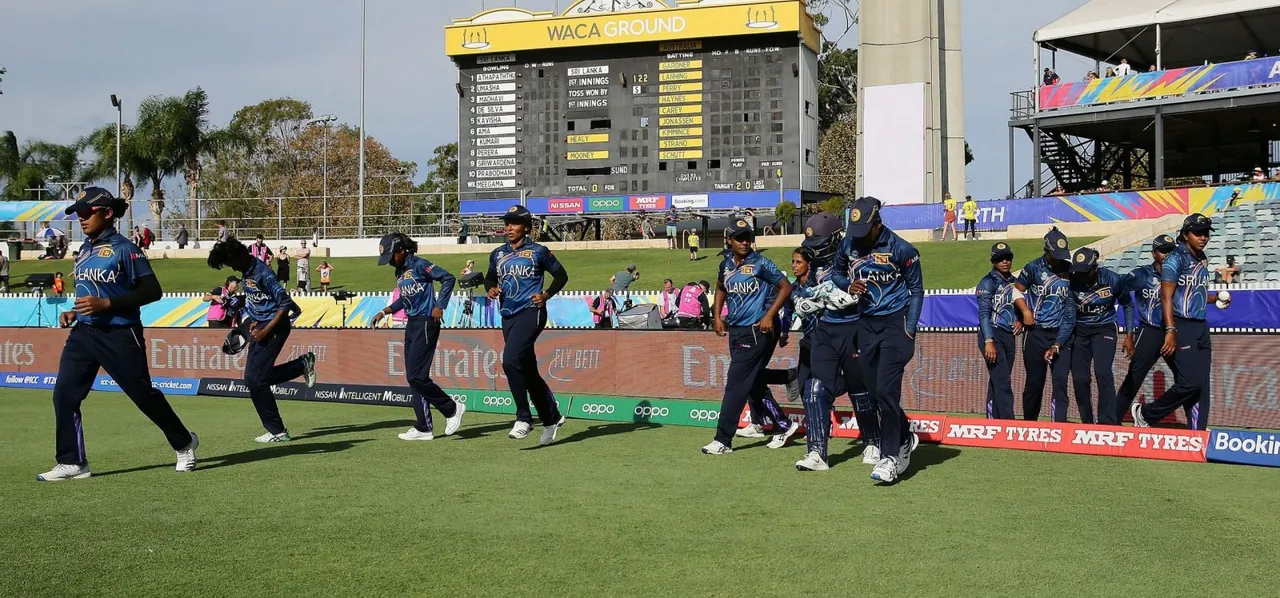 Six Sri Lankan players who participated in the ICC Women's World Cup qualifiers in Zimbabwe have tested positive for Covid-19, Sri Lanka Cricket confirmed on Sunday (November 28).
The news comes after the ICC decided to
call off the tournament
after the discovery of a new variant of the virus by South African scientists, resulting in widespread travel restrictions. Additionally, Sri Lanka's second group match against West Indies on Saturday (November 27) was called off after a member of the support staff also tested positive for Covid. There is no confirmation of whether the Sri Lankans have contracted the Omicron variant of Covid-19.
While the seven other teams - Bangladesh, Ireland, Netherlands, Pakistan, Thailand, USA and West Indies - have been shuttled out of Zimbabwe, Sri Lanka are still in the country, waiting on the ICC for travel advice. The entire squad is currently in isolation.
It is likely that the non-infected members of the squad will be able to return to Sri Lanka earlier, but they will, as per the updated government mandate, require to undergo quarantine upon arrival.
ALSO READ: Qualifier called off; Bangladesh, Pakistan and West Indies progress to World Cup
"The team is still in Zimbabwe, and we're talking with the ICC to try and get them back to Sri Lanka as soon as possible," Ashley de Silva, CEO of SLC was quoted as saying
by ESPNcricinfo
. "The players who have tested positive will have to stay there until they test negative. There is a doctor traveling with the team who will stay behind with them."
The cancellation of the tournament means that Sri Lanka, having played
no international cricket
since March 2020, will not be part of next year's ODI World Cup in New Zealand. All of Pakistan, West Indies and Bangladesh will make their way into the mega event based on their ODI rankings.
Sri Lanka and Ireland will, however, be part of the next cycle of the Women's ODI Championship beginning after the World Cup.
The ICC's decision to cancel the qualifiers and thus award only Full Member nations entry into the World Cup and the ODI championship next year was met with ire on social media. Fans criticised the treatment of Thailand who missed
out despite topping their group with three wins in four games, even registering victories over Zimbabwe and Bangladesh.