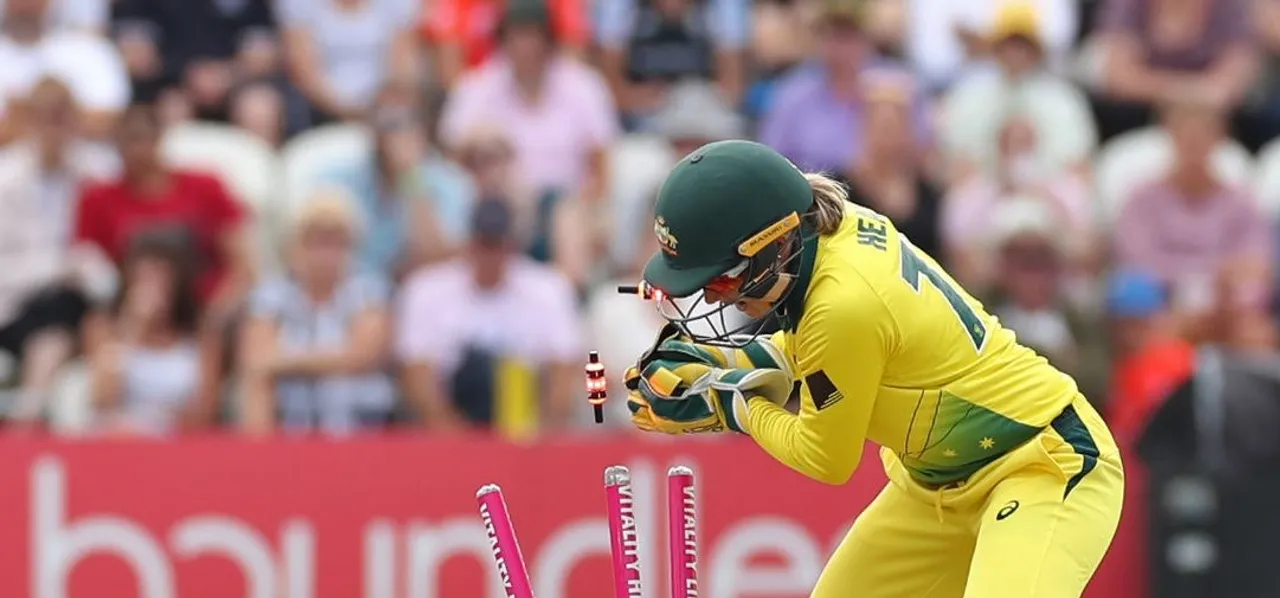 Australia
clinched the three-match T20I
series with a game to go. Along with the bat versus ball action, an umpiring incident (yes, again!) sought attention as well.
The hosts were four overs into their innings. West Indies, for the first time in the entire series (ODIs included), had not lost a wicket yet. They had 22 runs on the board already.
The fifth over was bowled by left-arm spinner Jess Jonassen. On the first ball, she tossed one up outside off. Kyshona Knight couldn't resist the temptation and went for a big shot, only for the ball to fly off the outside edge over short third man.
Ellyse Perry was chasing it down as the batters were coming back for the second. The Australian returned a good flat throw to Alyssa Healy, the wicket-keeper, who seemed to have whipped the bails off pretty quickly to catch Knight well short.
The umpire had raised the finger immediately; the Aussies had hardly appealed. Such a contrast to the
bizarre incident
from the
first T20I
.
Knight was heartbroken. But then, she was asked to stay back.
Healy had actually failed to collect the throw cleanly and ended up whipping off the bails with her gloves, without having the ball in her hands. The umpire, Verdayne Smith, immediately rectified his call and asked Knight to carry on.
What replays later showed was that it was Healy who'd signalled that she hadn't appealed as she hadn't collected the ball. The umpire paid heed to it and recalled the batter.
Talk about upholding the spirit of the game…