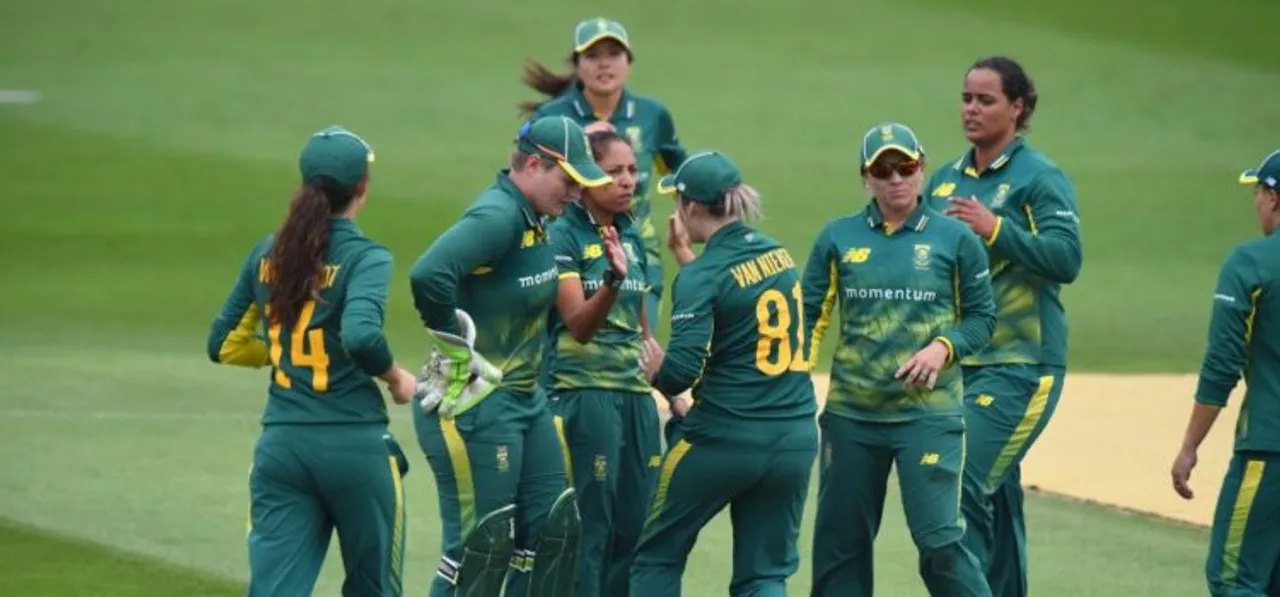 After losing the ODI series 1-2 to England, South Africa will be eager to bounce back and get the revenge they talked about heading into the ODI series. They spoke of that fateful day where they lost to England in the semi-final of the Women's World Cup in an absolute nail-biter and how they were out for vengeance in the ODI series. Having been defeated in that, South Africa will now look to deny England the tri-series win and will want to claim it themselves.

 

Key Players:

South Africa will rely on their pace bowlers Marizanne Kapp, Shabnim Ismail and Ayabonga Khaka to bowl economically, contain their opponents in their innings and take wickets up front for their team.

In terms of batting, the focus will be on the in-form hard-hitting opener Lizelle Lee, skipper Dane van Niekerk and South Africa's T20 Player of the Year Chloe Tryon. These three have the capability to rip apart any bowling attack and really take the game away from the opposition.

 

Strengths:

The Proteas strength lies in their bowling unit. Their pacers bowl with discipline and keep to their line and length, restricting the batters from taking them for too many runs. They can build pressure by amassing dot balls and taking wickets at critical moments in the game to turn it in their team's favour.

They also have some power-hitters in their side to set or chase high totals. Their batters can be truly destructive once they get going and their opposition will be keen on dismissing the dangerous players in Lee, van Niekerk and Tryon cheaply.

 

Weaknesses:

South Africa has been guilty of losing wickets in clusters at crucial moments in the game. There have been instances where their batting order has suffered terrible collapses, with wickets falling at crucial moments when they had just gained the upper hand, only to lose it. The South African teams need to learn to stay on top of their opponents once they have gained the upper hand and to maintain the pressure they have exerted so that their opponents cannot wiggle their way out of trouble.

 

Previous Results:

Of the two T20 series South Africa has played after the conclusion of the World Cup, they have won one and lost the other.

In their five-match series against India, they lost 1-3, with one match having been abandoned. However, in their series with Bangladesh, which followed their series with India, they white-washed their opponents. They are improving and it will be interesting to see how they fare against England and New Zealand.

 

Importance:

This series will be helpful to the Proteas in trying to figure out what their best team is leading up to the T20 World Cup in November. They can identify where their shortcomings are and where they need to improve to put their best team forward -one that will give them their best chance at winning the World Cup- by seeing how this series unfolds.