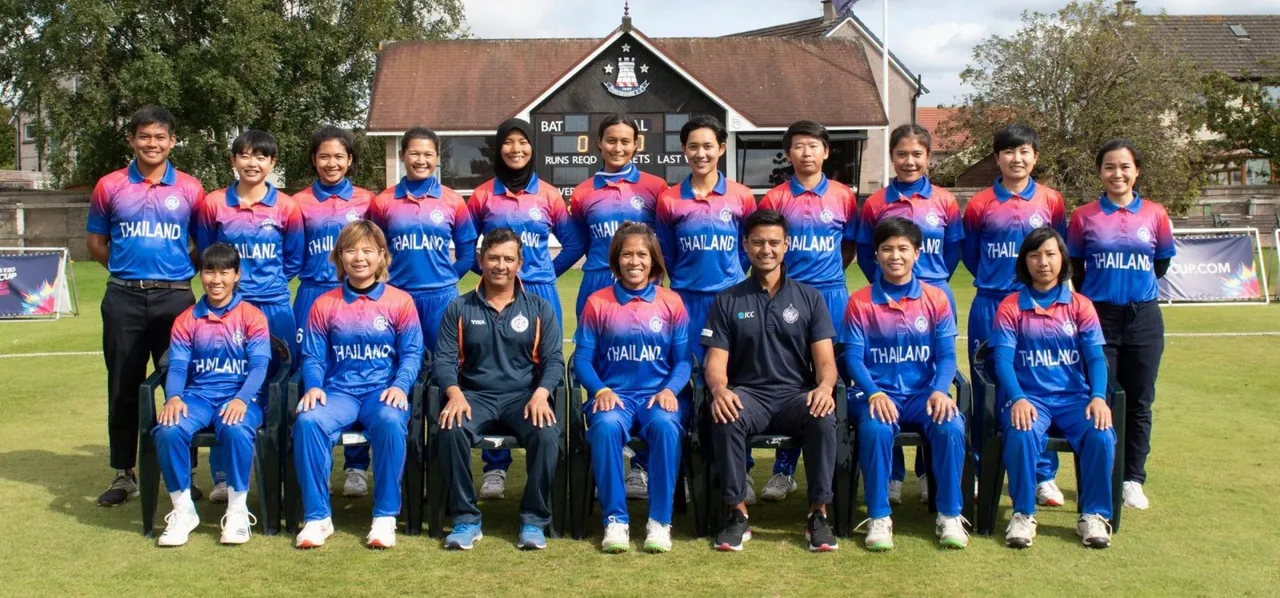 Sornnarin Tippoch will lead a settled-looking Thailand squad in the ICC Women's T20 World Cup 2020 in Australia beginning on February 21. This is Thailand's first-ever experience in a global tournament after they qualified for the event on the back of a wonderful run in the 2019 ICC Women's T20 World Cup Qualifier in Scotland.
Coming off a successful 2019 where they won a record 17 consecutive T20Is, the World Cup will prove to be Thailand's biggest test yet, where they will come up against the best teams in the world. Cricket Thailand have put together an experienced squad who have played together for the last few years and enjoyed a great deal of success at the lower rung.
Tippoch, the off-spinner, has led the team in every single one of their 35 T20Is. She is at the helm of a spin-heavy bowling attack that also includes Nattaya Boochatham, Onnicha Kamchomphu, the two off-spinners, Suleeporn Laomi, the leg-spinner, and Soraya Lateh, the left-arm spinner. Boochatham, who finished 2019 as the highest wicket taker in T20Is with 40 scalps, will spearhead the attack alongside her captain. Both players – who have been part of the set up since the very beginning – will provide the calm and experience in what will undoubtedly be a difficult tournament.
Another exciting talent in their ranks, Chanida Suthhiruang, the right-arm medium pacer who was named ICC Emerging Player of the Year in 2019, will lead the bowling attack. Ratanaporn Padunglerd's cutters add more variety to their bowling as well.
Thailand's batting too has a familiar feel to it, with the two highest T20I run-scorers in 2019, Naruemol Chaiwai (517) and Nattakan Chantham (498) at the top of the order. Both - fairly attacking young batters - will play a key role in the team's performances through the course of the tournament. The likes of Boochatham, Wongpaka Liengprasert, Nannapat Koncharoenkai, and Tippoch add stability to a middle order that is full of grafters.
Grouped alongside England, Pakistan, South Africa, and West Indies in Group B, Thailand will be up against it to register even a single win. However, considering the amount of time and effort they have put into their preparation this time around, coach Harshal Pathak is hopeful his charges can pull off an upset or two.
Thailand are set to kick off their campaign against West Indies in Perth on February 22.
Squad: SornnarinTippoch (c), Nattaya Boochatham, Wongpaka Liengprasert, Naruemol Chaiwai,
Nattakan Chantham, Ratanaporn Padunglerd, Suleeporn Laomi, Nannapat Koncharoenkai,
Onnicha Kamchomophu, Phannita Maya, Chanida Sutthiruang, Soraya Lateh, Rosenanee
Kanoh, Thipatcha Puttawong, Suwanan Khiaoto.