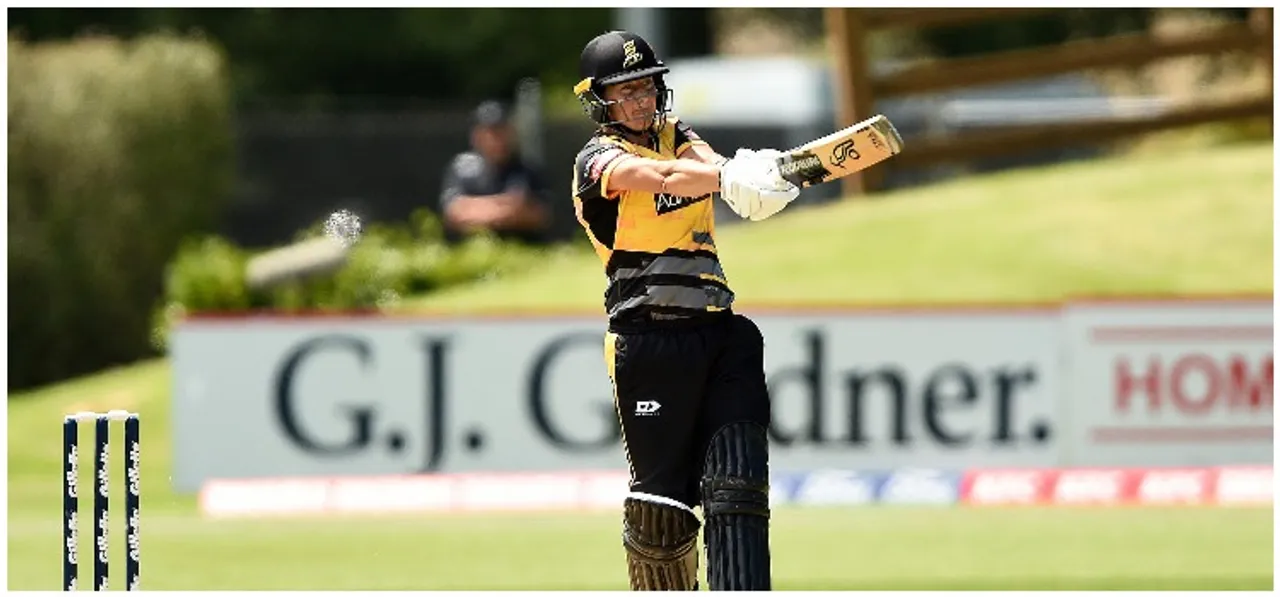 Sophie Devine once again put her demolition shoes on bludgeoning to 80 from 44 balls at the top against Otago Sparks at the Basin Reserve on Sunday (January 24) in the Super Smash. This was the second time Devine thrashed the Otago bowling attack helping Wellington Blaze a 122-run win.
The last time Devine demolished the Otago bowling attack was when she blasted to her way to world record 36-ball hundred in Dunedin exactly ten days ago meaning the New Zealand captain has scored 188 runs off just 82 balls in the two fixtures.
Opting to bat first, Blaze lost opener Maddy Green early before Devine and Amelia Kerr (66) combined together for a 90-run second-wicket partnership. The pair complemented each other as they took on the opposition bowlers at will a boundary at almost in each over.
ALSO READ: Pakistan to tour Zimbabwe after South Africa series in February 2021
Devine's third consecutive half-century included seven fours and four sixes, propelling the Blaze to a whopping 196 for 5. It was also their second-highest Super Smash total, and fourth highest overall. In reply, the Otago lost their Spark to be skittled out for just 74 in 15.3 overs.
Only Poly Inglis and Caitlin Blakely were the only ones to be able to register double digits, thanks to a seven-wicket burst by Thamsyn Newton (3/14 and Xara Jetly (4/9). It was a stunning day for Jetly as she got her first three in her first over itself that also included a stumping off the very first ball.
"I obviously hadn't had too much cricket under my belt the last couple of weeks – I'd had a couple of hits with (New Zealand coach) Bob Carter down in Christchurch once I got released, just to try and get my eye in, so I was focusing on a couple of things that we spoke about, really basic things about hitting the ball late and staying in a nice balanced position," Devine was quoted as saying to Stuff.co.nz.
ALSO READ: Allround Kapp, Khaka four-fer help South Africa survive Dar-Riaz scare, go 2-0 up
"That was all I was really focusing on and it was just one of those things, I guess, where everything seemed to come off. I just made sure I tried to play a smart game, if you can call it that, in terms of trying to read where the bowler was trying to bowl and where their field was set and trying to be one step ahead of them."
Brief scores: Wellington Blaze
196/5 in 20 overs (Sophie Devine 80, Amelia Kerr 66) beat
Otago Sparks
74 all out in 15.3 overs (Polly Inglis 24; Xara Jetly 4/9, Thamsyn Newton 3/14) by 122 runs.