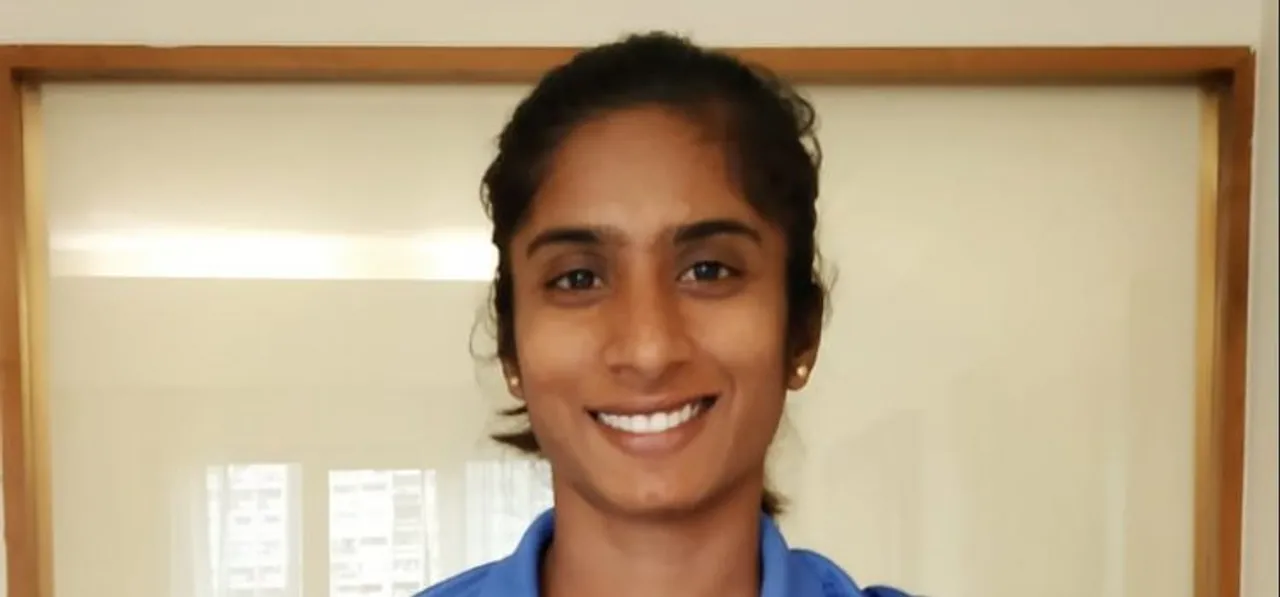 Sonia Khatri hit a brilliant 68 and Priya Khatkar took a five-wicket haul to help Haryana register a narrow two-wicket win over Tamil Nadu in a match of Senior Women's One-day Trophy on Saturday (February 29). Meanwhile, Delhi lost their last two wickets on the same score to tie the match against Mumbai – first this season. Three matches - Baroda-Tripura, Goa-Maharashtra and Himachal Pradesh-Vidarbha -were abandoned due to rain.
Batting first at the Dadoji Konddev Stadium in Thane, Tamil Nadu didn't have the best of the days, courtesy Khatkar's fiery bowling. Although L Nethra held at one end for Tamil Nadu hitting a stubborn 45, she was short of partners as Khatkar's figures of five for 31 runs completely destroyed the opposition. In reply, life wasn't easy for Haryana too but it was Khatri's half-century that took them over the line in 40.5 overs.
Elsewhere at BKC Ground, JR Pawar and Fatima Jaffer took a wicket apiece towards the end to help Mumbai tie against Delhi. Sent into bat first, Mumbai posted 153 for the loss of nine wickets in 50 overs with Jaffer (27) top-scoring for them. In reply, Delhi looked in complete control to win the match till the 47th over. But Pawar and Jaffer did the trick dismissing Bhabya (nine) and A Manju (eight) respectively in the last two overs to enforce a tied encounter.
ALSO BROWSE: Women's Senior One Day Trophy 2020
On the other hand, Vellore Mahesh Kavya took four wickets giving away just 10 runs to help Hyderabad beat Saurashtra by 39 runs. Batting first Hyderabad rode on Mamta Kanojia's 38 to post 176 for the loss of seven wickets in 50 overs. In reply, Saurashtra were bowled out for 137 in 48.1 overs, thanks to Kavya's fiery bowling.
Brief scores: Group BMumbai
153/9 in 50 overs (Fatima Jaffer 27; Sonia Lohiya 4/23) tied with
Delhi
153 all out in 48.2 overs (Simran Dil Bahadur 34, Priya Punia 25; S Thakor 4/39).
Tamil Nadu
145 all out in 47.2 overs (L Nethra 45; Priya Khatkar 5/31) lost to
Haryana
148/8 in 40.5 overs (Sonia Khatri 68; S Anusha 4/33) by two wickets.
Punjab
168 all out in 47.4 overs (Ridhima Aggarwal 68; C Jhansi Laxmi 2/14) lost to
Andhra Pradesh
169/6 in 43 overs (E Padmaja 54*, Chandra Lekha 36; BN Meena 2/21) by four wickets.
Group CHyderabad
176/7 in 50 overs (Mamta Kanojia 38; N Oza 4/40) beat
Saurashtra
137 all out in 48.1 overs (Jayu Jadeja 28; Vellore Mahesh Kavya 4/10) by 39 runs.
Uttar Pradesh
128 all out in 49.5 overs (Sweta 34; Niharika 2/21) lost to
Jharkhand
130/1 in 40.1 overs (Indrani Roy 67*, Durga Murmu 51*) by nine wickets.
Assam
113 all out in 44.4 overs (Monikha Das 34, Rekharani Bora 30; Radha Chand 3/35) beat
Uttarakhand
86 all out in 40.3 overs (Rekharani Bora 2/11, Monikha Das 2/10) by 27 runs.