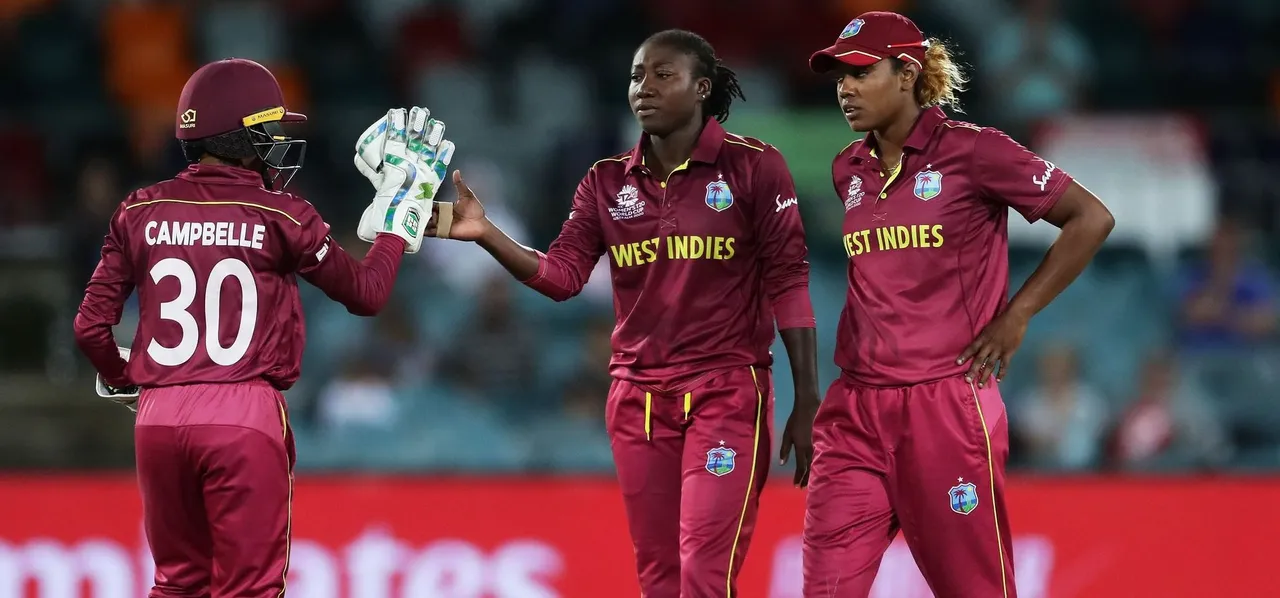 "I have been seeing players 'just coming out, getting out and be just normal'. There are no feelings in them anymore. It's something strange to me," laments former West Indies skipper Merissa Aguilleira in the Commentator's podcast. The 34-year-old feels that 'something is really going wrong' in the Caribbean cricket, more so after Windies failed to make it to the knockouts of the T20 World Cup in Australia last month. Out of their four matches, the Women in Maroon only won against Thailand before losing to Pakistan and England. Their tie against South Africa was washed out.
"Somehow the drive, the passion is not there and that's a huge cause for concern. We as West Indies players love to express ourselves, not just play cricket but have fun playing cricket, so when you look at the players and you realize they are not having fun, you realize that the passion is not there," said Aguilleira, who is experiencing motherhood with her first child Zahdia Zahara-Meri Fraser, to whom she gave birth on March 30.
Aguilleira is an integral part of Windies cricket having captained the country in both T20Is and ODIs between 2009 and 2015 before retiring from the sport in April 2019. Since then she has done commentary on several Windies women's matches and also took over as Technical Director of the Trinidad & Tobago side.
ALSO READ: Inaugural season of 'The Hundred' is likely to be delayed
The former wicketkeeper-batter who's captaincy stint included three trips to the T20 World Cup semis and the final of the 2013 50-over World Cup, believes that some players' passion for the game has been waning since their 2016 T20 World Cup triumph in India.
"In the 2018 T20 World Cup when we reached the semi-finals, the passion was still there. But this World Cup which recently concluded, the West Indies team lacked passion on the field. What I see, that players depending a lot on captains, coaches and psychologists. They need to understand that they are professionals and need to get the job done. They can't be mediocre, they have to step over," explained Aguilleira. "We cannot continue to remain stagnant."
Aguilleira, who holds the record (65 matches) of leading her side being a wicketkeeper, also opened up about her feeling after losing the captaincy in 2015 and the sacking of long-time coach Sherwin Campbell that same year. "I felt it was coming (losing captaincy)," she remembered.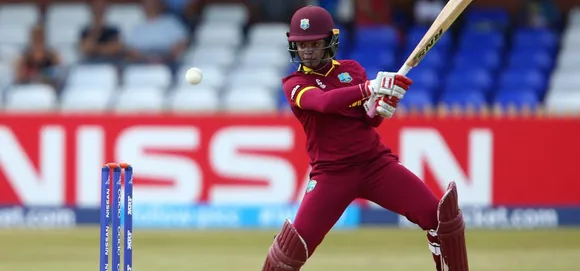 Merissa Aguilleira has played a huge role in the development of West Indies cricket. ©ICC
"But sometimes you might just have to accept the things that don't go your way. I always believe what is for you is for you. Honestly, it felt much better because it was really stressful as a captain. I could reach out to more players not being a captain," she added. She also pointed out that the transition has been smooth with Stafanie Taylor coming in to replace her as skipper.
"
I didn't have any issues at all," she said. "The skipper (Stafanie Taylor), she used to come to me with ideas. I have been in the side and captained the team for a while and obviously I knew things better. So she used to come to me, she was young, we discussed issues with ease. It was a good transition overall."
"
I always tried to help the players, motivate them and tried to make them understand the responsibilities of being a player. And they respected that, most of them still call me skip. They respect me for what I have done for West Indies cricket and for what I am doing still now. Even I am not the part of the setup anymore, I still try to reach out and give them something that could be of help," Aguilleira added.
Aguilleira, holder of 2520 international runs from 207 games, also admitted that the sacking of Campbell didn't come as a complete surprise to them. "When you are in it, it won't be a surprise anymore because everybody knew what was happening behind the scenes," she said. "It wasn't that of a surprise for us because we knew it was coming. He was a great coach, picked up the team when nobody was interested in women's cricket and had great success."