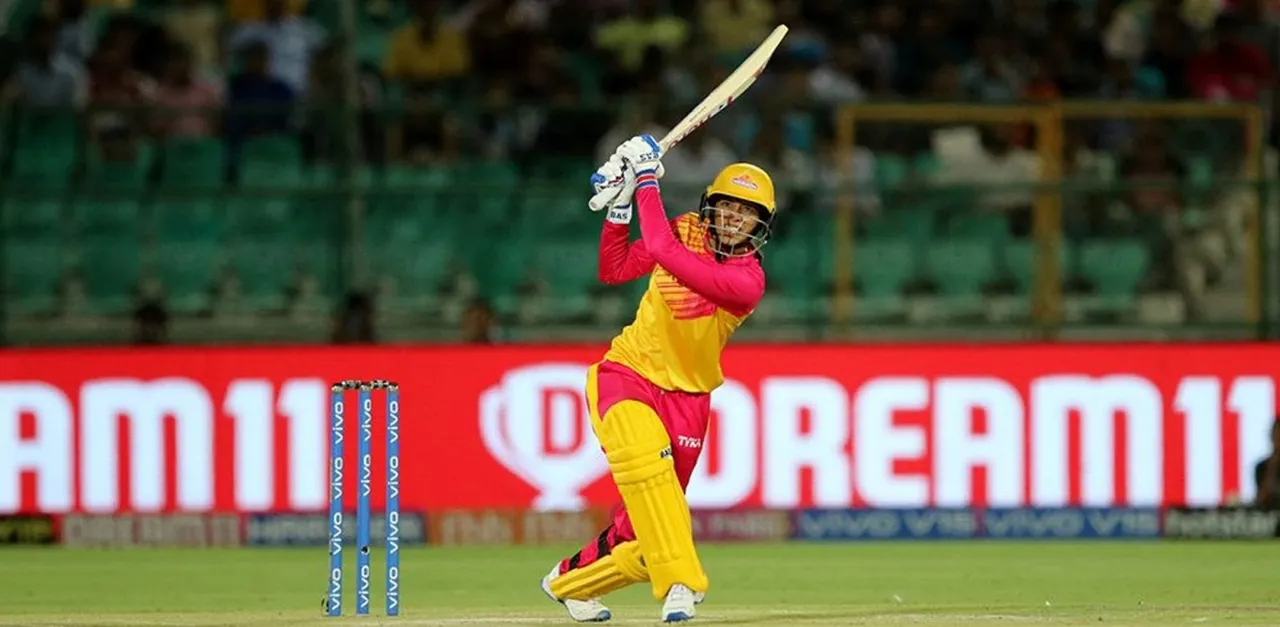 Smriti Mandhana, the Indian star batter and Trailblazers skipper, has said that the introduction of a Women's Indian Premier League would help the growth of women's sport in India a great deal. Speaking ahead of the Women's T20 Challenge, Mandhana said that a full-fledged Women's IPL would push the game three steps higher.
"If we start a women's IPL in one and a half years or one year - whenever the BCCI decides to start it - it's good. I think we have to start it. It (women's cricket) is at stage five out of 10. If we have the IPL, it will push it directly to eight," she told
India Today Sports
.
The 24-year old said that apart from popularity, the tournament would help the BCCI widen the pool of players in and around the national team. "Not only in terms of popularity, it will get a lot of depth in women's cricket as we have seen in men's cricket. From the time IPL started, all the boys are ready to play international cricket," she said.
ALSO READ: With more in her armoury, Shikha Pandey aims to build on the success of 2019-20
While stating that it might be difficult to start an eight-team tournament right away, the southpaw admitted that the BCCI could start with five or six teams. "I wouldn't say we will get the same kind of reception from the first season itself but it's a good time to start."
Mandhana also spoke about the hurdles the Indian team have been facing in the knockout stages of the ICC tournaments in recent years. She attributed the struggle to the mental aspect of the game, and the side's inability to perform under pressure.
"To be frank, we all were in a good zone before the final. Raman (WV Raman) sir contributed a lot in making us feel it's not a World Cup final. He was making us feel like it's just a normal series. He told us not to put pressure on ourselves ahead of the World Cup."
ALSO READ: Refreshed & rejuvenated Harmanpreet Kaur excited to return to rewarding routine
She said that the thought of playing a World Cup final crept up on them somehow and it affected them, adding, "We also have to consider that we don't have as many semi-finals and finals as much as an Australian or English teams play. So if you say, Big Bash, they constantly play semi-final and final."
Mandhana said that while she does not want to use the lack of high-pressure matches in the domestic and international circuit as an excuse, playing more knockout matches would help them handle their nerves on big occasions.
"I don't think this is an excuse, but we have to keep learning and get better. I think this is also a case of us not having enough knockout matches. It's more about handling your nerves than your skills. We have to get better," she concluded.