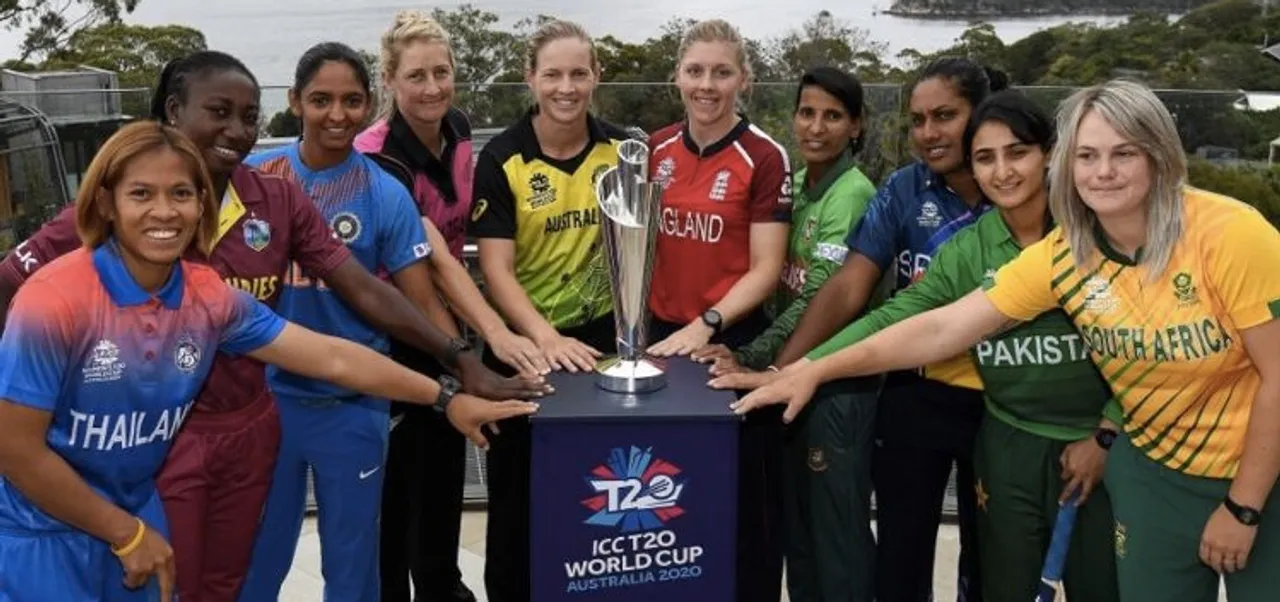 ICC and the Commonwealth Games Federation (CGF) announced the qualifying teams for Birmingham 2022 Commonwealth Games cricket competition, on Monday (April 26).

Australia, India, New Zealand, South Africa, West Indies regional side, Pakistan will join hosts England as the six other sides qualified for the Birmingham Commonwealth Games (CWG) 2022 based on their ICC T20I ranking as of April 1, 2021. The competition is scheduled to be played from July 28 to August 8, 2022.

"We are incredibly proud and excited to be part of Birmingham 2022 and it is a fantastic opportunity for us to continue to grow the women's game globally," Geoff Allardice, ICC acting chief executive, said.

"We are committed to maintaining the momentum that saw 86,174 fans packed into the Melbourne Cricket Ground for the final of the ICC Women's T20 World Cup last year and Birmingham 2022 gives us another global stage on which to showcase the women's game."

In November 2020, it was announced that England have already qualified for the tournament by virtue of being the hosts for the eight-team tournament. Now with six other teams joining England based on their T20I rankings, only the eighth team is left to be determined. The remaining spot will be determined by Commonwealth Games Qualifier tournament, the deadline for which is January 31, 2022.

"We're really excited about hosting the Commonwealth Games in 2022 and it offers a big opportunity for women's cricket, both in England and Wales and around the world," Heather Knight, England captain, said.

"With direct entry into the competition confirmed, we're one step closer to being on the pitch in Birmingham, and the prospect of potentially winning a medal is something that will be at the back of our minds across the next 12 months. It's going to be a fantastic competition, a real chance to showcase the women's game to a huge audience and it's one we're thrilled to be taking part in."

ALSO READ: England qualify for Birmingham Commonwealth Games; deadline for Qualifier set to Jan 2022

Australia (1), England (2) India (3), New Zealand (4), South Africa (5), West Indies regional side (6), Pakistan (7) are the current top seven ranked sides in the world with Sri Lanka being number eight.

Indian captain Harmanpreet Kaur expressed her happiness in India securing direct qualification to the tournament.

"It's great to be confirmed a place in the Commonwealth Games. We are raring to go, confident of doing well after having made the final of the ICC Women's T20 World Cup in Australia last year," Kaur said.

"It is an awesome opportunity for both the women's game and cricket to make a mark at the prestigious multi-discipline Games and we hope to return with loads of good memories."

Although the Caribbean Islands compete as West Indies in the ICC tournaments, since they are not a country but having qualified by virtue of their T20I ranking, that spot will go for one individual islands. West Indies had to conduct a qualification tournament to determine which island will take part in the CWG. However, since they haven't held a qualifier tournament, ICC is likely to use the result from Cricket West Indies' T20 Blaze competition held in 2019 to determine which island will qualify in place of West Indies. Barbados finished as the winners of the T20 Blaze 2019.