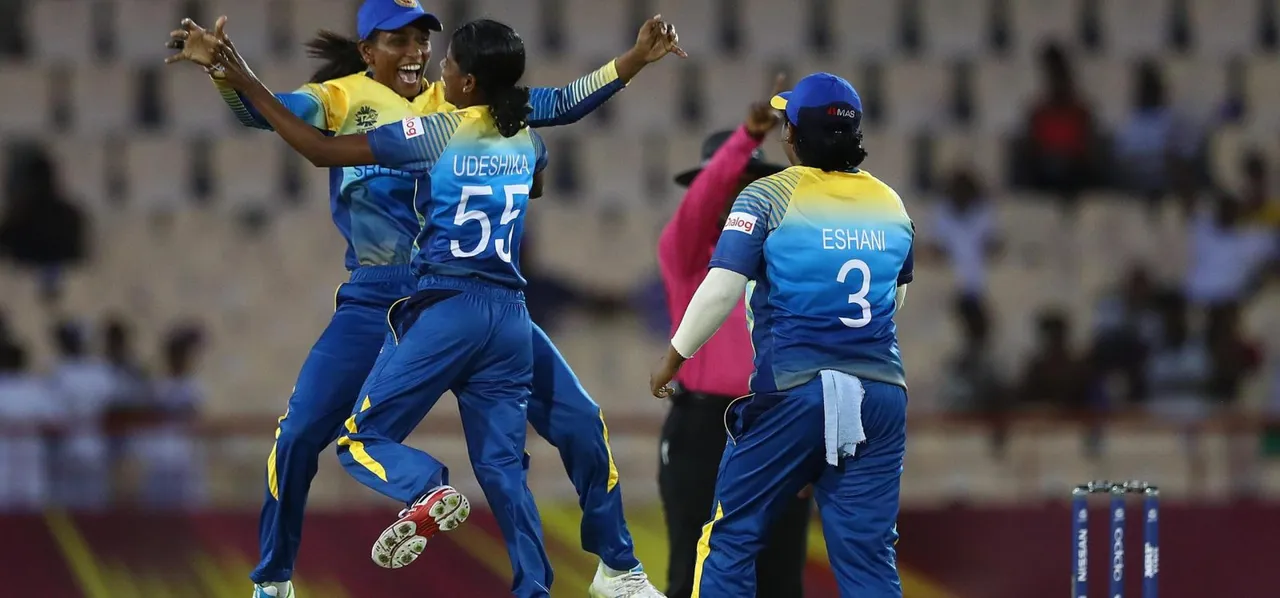 She's been ranked the No. 1 bowler in T20Is, counts getting Mithali Raj out in the 2013 World Cup as one of her proudest moments, but Udeshika Prabodhani's career is not about big glory days. A better way to describe it would be a collection of contributions, accumulated in silence - a decade of diligence.
Take Sri Lanka's opening game of the T20 World Cup, against New Zealand on Sunday (February 23) night, Prabodhani finished with figures of 0 for 16 in her four overs. Nothing spectacular. Nothing really noteworthy. Except that all four overs were bowled with incredible skill, control and generous swing into the right handers, from her left-arm over angle. And they included a maiden over to Rachel Priest and Sophie Devine, two of the most destructive openers in the world. 
Prabodhani is 34-years-old, has been representing Sri Lanka for more than a decade, and says she is playing her last World Cup. You get the sense that we should know it, and make a big deal about it, like we do for Shashikala Siriwardene. But Prabodhani is one of those cricketers whose story has perennially remained untold. Never in the spotlight, rarely sought out for interviews. In the batter's game, she is a slow medium, the most unglamourous of bowlers.
ALSO READ: Chamari Atapattu: Sri Lanka's big, burly basher
So, as she comes to the end of her career, it is worth examining where and how it all began. 
"I started soft ball cricket (tennis ball) in 2002 while doing my A levels (12th grade)," she tells Women's CricZone, as we sit down in the dining area of Murdoch University in Perth. "There was no school cricket there, but they had a girls soft ball tournament at national level, that's how I started playing." Uncharacteristically, she did not start playing cricket with boys, nor did she play as a pre-teen, which is common for many women. It could have something to do with the fact that Prabodhani has no older brother.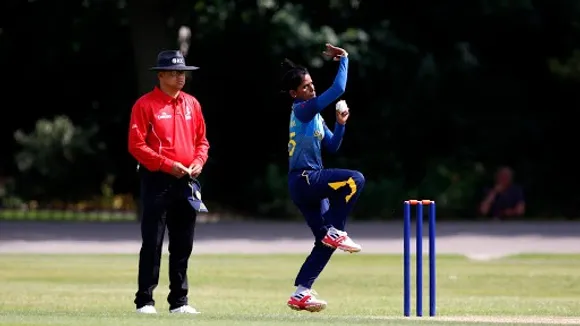 Udeshika Prabodhani in action. © ICC
The second of four children, with an older sister and a brother and sister after her, there was not much money to go around in her hometown of Alpitiya, two hours from Colombo. Having been inspired by watching Test cricket on TV, Prabodhani started making regular trips to the capital for training. "At the start, playing cricket was very difficult," she says. "I would ask my father for Rs. 500 and somehow manage the whole week in that." Prabodhani had discovered that she had credible talent when she graduated from soft ball to hard ball cricket. The tennis ball doesn't swing, but once presented with a seam, Prabodhani got the leather ball to swing from a young age. That's one of the reasons why, despite her lack of height, no one ever suggested she convert to spin. 
She says an impressive performance in the domestic tournament in 2008 saw her picked in the national pool, which in turn led to her national debut for Sri Lanka in 2009. That in turn made things easier for her financially. Consistent performances for Sri Lanka led to a job with the Sri Lankan Navy in 2011.
ALSO READ: Shashikala Siriwardene: Sri Lanka's original superstar
Two memories from her career stand out for Prabodhani as we chat. First is the wicket of Mithali Raj in the game against India in the 2013 World Cup, which gave Sri Lanka their first ODI win against the Indians, knocking them out of their own World Cup. In 2018, when I interviewed Sri Lanka's coach Harsha de Silva, he told me this story about that game: "I was in the lobby, reading the paper on the day of the game. The paper quoted Mithali Raj saying it's going to be an easy game, they were very confident that they would get to the Super Six. To this day I don't know whether Mithali actually said this, but I kept the paper with me, and before the start of the game I got everyone together and read this article. 'This is what the Indian captain thinks of you. What are you going to do about it', I asked them."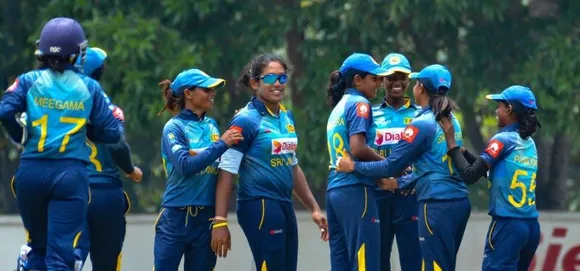 Knocking India out of the 2013 World Cup is one of Prabodhani's favourite memories. © SLC
I ask Prabodhani if she remembers this, and she grins and nods. I ask her how it made her feel that day, and there is no translator required for her response: she was fired up. After Sri Lanka had put on a massive 282 for five in their fifty overs, Prabodhani took one wicket in that game, but the one that mattered. It was a typical Prabodhani dismissal. LBW: left arm over, pitching on middle, straightening, bringing the stumps into play. 
Across formats, 57 percent of her wickets are one of bowled or LBW. She rarely runs through sides, and has never taken more than three wickets in an innings in both formats. But she's often the one to get Sri Lanka on the board, chipping in with a breakthrough here, an edge there. It's one of the reasons her captain Chamari Atapattu calls her 'the silent killer', because she goes unobtrusively about her work. The other reason is that Prabodhani is a notorious introvert, known to keep to herself in the dressing room.
ALSO READ: Harshitha Madavi - Future torchbearer for Sri Lanka
Prabodhani's second highlight is a bittersweet one. "The time I was ranked the best bowler in the world, in 2014, was also the time my mother was suffering from cancer. I was mentally very down, but I managed to stay very strong."
"Cricket is my mode of income, so to take care of my mother I had to be the best. That motivated me to do well and make sure that I performing and in the team." Prabodhani took 11 T20I wickets in 2014, at an average of 14.45 and an economy of 4.41. "That was my biggest challenge, and I overcame it."



0 ☝️ 0 1 0 1
1 1 4 0 0 0
0 0 0 0 ☝️ 2
0 ☝️ 0 0 1 0

Australia's innings so far 🤯 #T20WorldCup | #AUSvSL pic.twitter.com/fpGtMHowTJ


— T20 World Cup (@T20WorldCup) February 24, 2020
If Prabodhani does retire after this tournament, she will leave the game without one of its few left-arm seam bowlers. No other left-arm seamer has taken more wickets than her 48 wickets in T20Is. And no other team in this World Cup currently have another left-arm seamer (Chloe Tryon has switched to bowling left-arm spin). Tash Farrant, Moseline Daniels and Lauren Cheatle are others who have recently played international cricket, but none have enjoyed the longevity that Prabodhani has. She is Sri Lanka's leading wicket-taker in T20Is.
Prabodhani is now the breadwinner of her family, with a job that she will keep even if she stops playing cricket. It means everything to them, because she says her siblings don't have permanent employment. If she does retire after this tournament, she deserves to leave the game without the international anonymity that she has played it in. 
After this draft had been prepared, Prabodhani took 2 for 17 against Australia, dismissing Alyssa Healy and Ashleigh Gardener cheaply, both bowled with big booming inswingers.