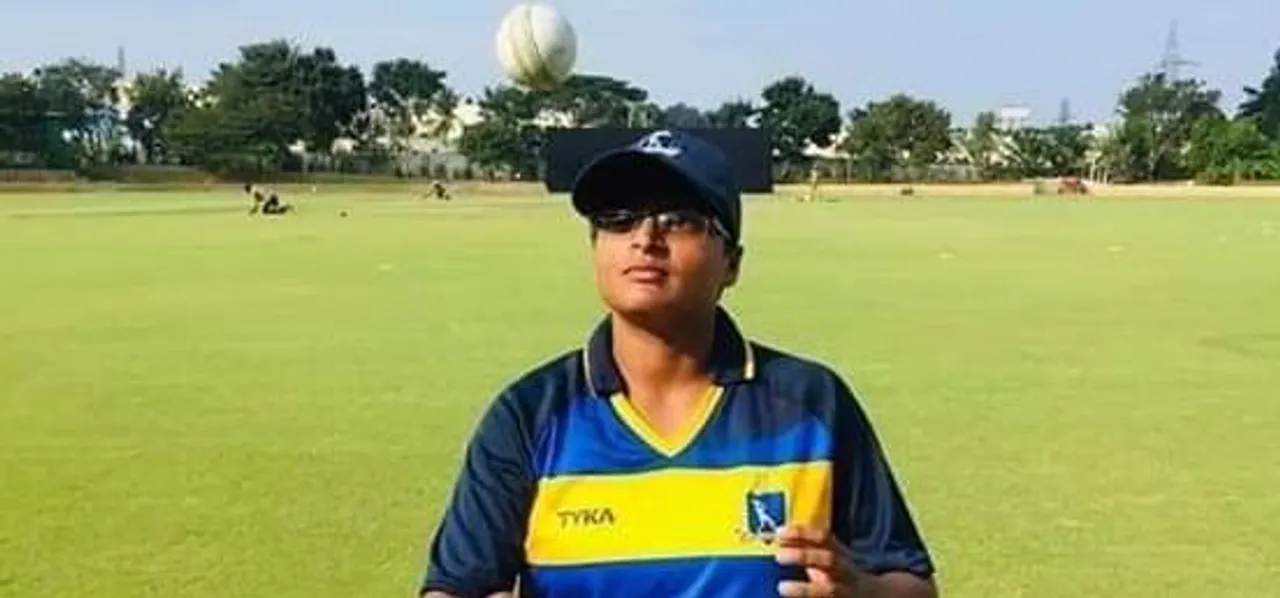 As many as four matches on the tenth day of the Women's Senior T20 Trophy 2019-20 were washed out in various parts on Wednesday (October 23). All the group A matches in Guntur were abandoned while the clash between Hyderabad and Tripura in Mumbai also ended without result.
Bengal's Shrayosi Aich was the star of the day with the ball as she picked up four wickets for just 11 runs against Delhi in their group D match in Secunderabad. That meant that Bengal defeated Delhi, who were chasing 137 for a win. The former were aided by Richa Ghosh's 67.
Elsewhere in Rajkot, Tamil Nadu had a batter's day as they posted a huge 199 runs for just the loss of Shushanthika Sekar for 79. Eloksi Arun, her opening batter, finished unbeaten on 74. In riposte, Arunachal Pradesh were restricted to 66 with Ramyashri Prasad picking up three. Keerthana Balakrishnan had a wicketless outing but was very economical.
In Cuttack, the Uttar Pradesh versus Chhattisgarh game saw a last-ball finish with the latter emerging victorious, thanks to Shilpa Sahu's 62.
Brief scores:
Group A (Guntur)
Andhra Pradesh versus Madhya Pradesh - No result.
Gujarat versus Jharkhand – No result.
Bihar versus Meghalaya – No result.
Group C (Mumbai)
Mumbai 60/6 in 16 overs (Fatima Jaffer 20*; Chandu Venkateshappa 3/9) lost to Karnataka 61/4 in 14.4 overs (Shubha Satish 28, Rakshitha Kalegowda 26; Vrushali Bhagat 2/17) by six wickets.
Hyderabad versus Tripura – No result
Nagaland 47/1 in 10 overs (Faisal Khan 28*) lost to Baroda 48/3 in 6.1 overs (Binaisha Surti 15) by seven wickets.
Group D (Raipur)
Kerala 121/5 in 15 overs (Shani Sasidharan 37*, Mrudula Suresh 34; Amanjot Kaur 2/9, Rajni Devi 2/15) beat Chandigarh 67/8 in 15 overs (Amanjot Kaur 33; Anjana Thomas 2/1) by 54 runs.
Manipur 53/4 in 20 overs (Kanika Ahuja 2/7) lost to Punjab 55/1 in 3.5 overs (Zaman Akhter 30*)
Group D (Cuttack)
Uttarakhand 53/10 in 19.3 overs (Sushmita Kumari 2/8, Harleen Deol 2/10) lost to Himachal Pradesh 57/2 in 14.4 overs (Tajinder Singh 24*, Harleen Deol 24*) by eight wickets.
Uttar Pradesh 115/7 in 20 overs (Muskan Malik 45; Pransu Dhanson 3/7) lost to Chhattisgarh 116/6 in 20 overs (Shilpa Sahu 62; Aditi Sharma 3/33) by four wickets.
Group E (Secunderabad)
Bengal 136/7 in 20 overs (Richa Ghosh 67; Madhu Singh 3/27) beat Delhi 76/7 in 20 overs (Shrayosi Aich 4/11) by 60 runs.
Maharashtra 115/4 in 20 overs (Mukta Magre 28; Tejashwini Duragad 1/18) lost to Goa 116/6 in 20 overs (Tejashwini Duragad 39, Sunanda Yetrekar 38) by four wickets.
Group E (Rajkot)
Tamil Nadu 199/1 in 20 overs (Shushanthika Sekar 79, Eloksi Arun 74*) beat Arunachal Pradesh 66/6 in 20 overs (Ramyashri Prasad 3/18) by 133 runs.
Mizoram 72/5 in 20 overs (Ruchita Buley 47*; Jayshree Jadeja 3/10) lost to Saurashtra 73/0 in 9.5 overs (Jayshree Jadeja 50*) by ten wickets.