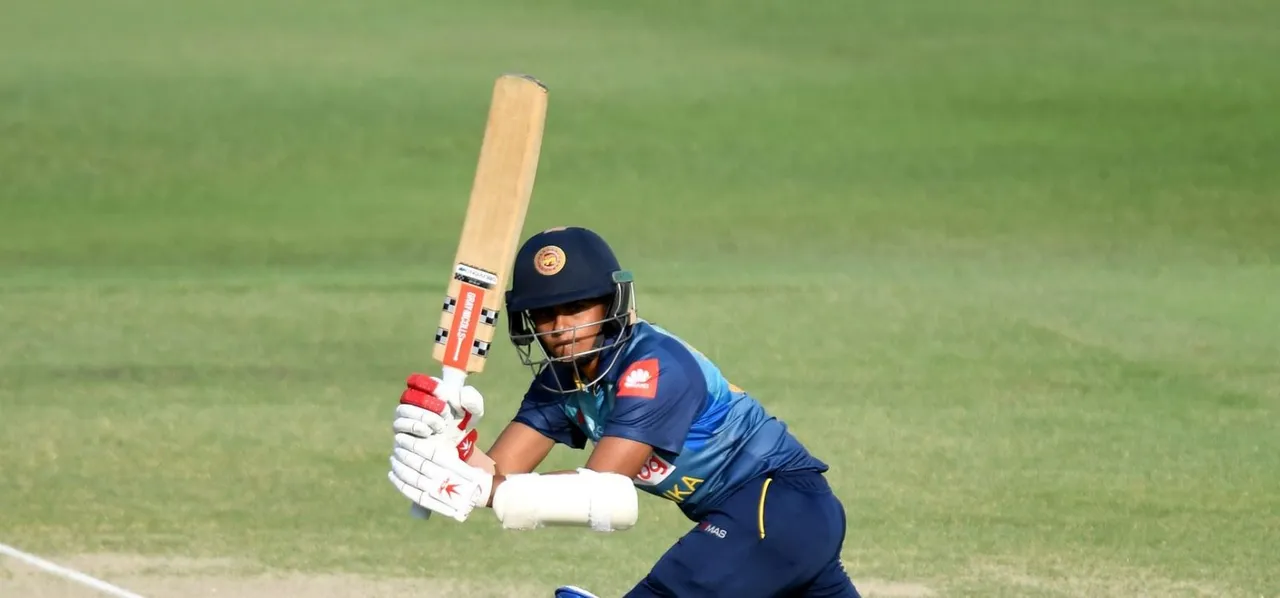 wp:tadv/classic-paragraph
Ever since Sri Lanka entered the international fray in women's cricket in 1997, the gap between them and the more established teams has consistently grown. It has meant they have had to live with the tag of 'underdogs' or 'whipping girls' for more than two decades now. As Sri Lanka Cricket (SLC) attempt to address the core issue of bridging the handicap that has loomed mountainous over the years, two players, namely, Shashikala Siriwardene and Chamari Atapattu, have provided them with glimmers of hope over the years. The pair's contributions have allowed Sri Lanka to begin to believe they have what it takes to topple some of the best teams in the business.
Interestingly, the duo come from contrasting backgrounds. Siriwardene hails from the old guard dating back to 2003 when she made the national team, while Atapattu is from the new guard, a modern find who burst onto the scene in 2010 with an uncanny pinch-hitting flair. The former, a lithe, medium-built player with allround skills – a top-quality off-spinner and more than handy top-order batter – has come to be regarded as the original torchbearer of Sri Lankan cricket.
ALSO READ: Can Sri Lanka hope against hope?
On the other hand, 29-year-old Atapattu, stocky, broad shouldered and muscular, a specialist batter from the new generation, has stirred the pulse of the entire cricketing world with some exceptional knocks. Over a large part of the last decade, the pair have not only borne the weight of the expectations of an entire nation, but also taught their team to show some fight against high-quality opposition.
In a two-part interview series, Women's CricZone caught up with the duo ahead of their departure for the ICC Women's T20 World Cup in Australia and spoke to them about their careers to date, the development of women's cricket in Sri Lanka and more.
***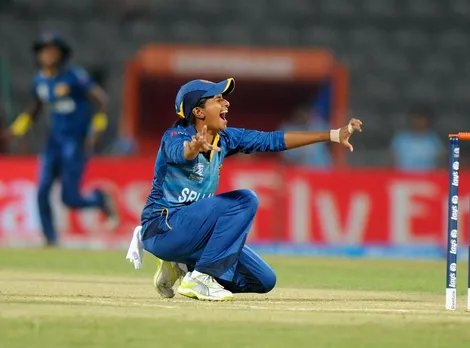 Shashikala Siriwardene has been regarded as the original torch-bearer of Sri Lankan cricket. @ ICC
Shashikala Siriwardene, somewhat a mother figure within the Sri Lankan team, has spent much of her career striving to take her country to greater heights. Given Sri Lanka's limited player resources, intermittent international schedule, and poor domestic system, Siriwardene''s efforts have, over the years, been nothing short of incredible.  The first woman from her country to play 100 ODIs, Siriwardena has taken close to 200 wickets and scored more than 3000 runs across formats in international cricket. Having taken over the reins in 2005, she has led the team in 58 ODIs and 40 T20Is – the most for Sri Lanka.
How did you first take to the game?
I was attracted to the game as a nine-year-old when my brother and his friends used to play in the streets. I just played cricket as a passion, but my father believed that I could someday play for Sri Lanka. Soon after, one of my father's friend's, Jayantha Dissanayake, introduced me to Palink Sports Club run by Palitha Gunasekera in 2002, and it started me on a cricket career. I first played in the Sri Lanka Premier Tournament in 2002 before getting affiliated to the Sri Lanka Women's Cricket Association. Subsequently I was selected to the national pool in 2002 and debuted against the West Indies in 2003.
Tell us about your early days. Alongside cricket, you also took part in athletics in school and college...
There was no girls cricket team in my college (President's College, Kotte) so I participated in high jump and athletics. I did athletics at zonal level on week days at college and also made it a point to practice cricket on Sundays. I got interested in athletics as a Grade IV student representing my school in the Junior 100 and 200 meters and in high jump.
ALSO READ: HARSHITHA MADAVI - THE FUTURE TORCHBEARER
However, after college, I was able to return to playing cricket full time. I took up employment at MAS Holdings, a leading export garment company in 2006 which I represented in the mercantile sector for two years. After that I joined Slimline, another garment network with several national players, which was the leading domestic Division I women's cricket team. I played there from 2009 to 2010 and in 2011 joined the Sri Lanka Navy - a team which I represent to date.
What's it been like having to almost single-handedly shoulder the responsibility of the team?
It has not been easy to lift the team's image under this type of structure in Sri Lanka. The lack of good players has been a big constraint in competing versus Australia, England, India, Pakistan and New Zealand. But I have managed to do something with average resources.
What is your favourite memory so far?
One of my best achievements was at the 2013 50-Over World Cup when we beat India in India. It was the first time we beat India (and England) – something I am incredibly proud of. It put India out of the tournament in the very first round. My personal contribution was 2 wickets and 59 runs. We won by a big margin. We got 282 and bowled them out for 132.
We also beat England which was a big tournament upset. I took 2 wickets and scored 32, and we followed it up beating South Africa to end up fifth. I scored 43 and took 3 wickets.
On a more personal note, which series do you recollect most fondly?
The ODI series against West Indies in 2008. We beat them 3-2 out in the Caribbean. I was Player of the Series having contributed towards that success with all-round performances. It was a good time for us.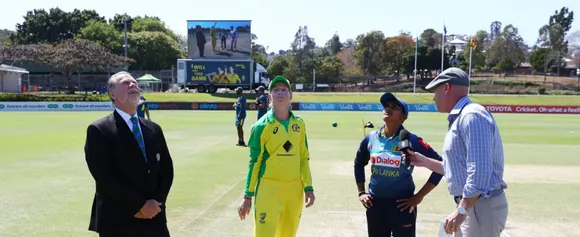 Shashikala Siriwardene (2nd R) captained Sri Lanka in the ODIs against Australia in 2019. © Getty Images
As a captain how would you look back on your career thus far?
The percentage of wins has been less. But the team has done well under me against India and beaten Bangladesh, West Indies and South Africa a few years back. It's been a good ride.
You were reinstated as ODI captain for the 2019 tour of Australia, but it was not a successful tour. How do you consider your future role as the ODI captain?
It was a very tough tour against the No.1 team in the world. But with new players emerging to the fold there is hope for the future. We need to keep improving and playing more cricket. The immediate task is to better our No.5 ODI world team ranking.
There was some thought that you would give up playing after you got married in 2013?
Not exactly. I had thought about it (walking away), but my husband, Namal Seneviratne, insisted that I continue playing. He was the assistant coach of MAS Holdings at the time and told me I should not give up at the prime of my career. I was only 27 and had a lot more to give. He supported me a lot… So there I was back playing cricket.
So, love and cricket clashed?
Not really, I would say both forms have prevailed. I have sacrificed my life for cricket, but expect to devote myself totally to family life in another two years and raise kids.
How would you sum up your career?
It has been a difficult, but challenging career that has given me the fulfillment and joy of representing and captaining my country. I would say I have a special place in T20 cricket in which format I have performed well. I was the ICC world No.1 ranked all-rounder in 2014 which is a matter of pride. Similarly, having had the honour of being selected to represent a World XI Women's Team against an MCC XI on May 19, 2014 is also something I consider as special in my international career.
How much longer do you think you will carry on playing?
I haven't put a limit on it, but possibly a couple of years. There has to be a time when you realise that is it and that you have to look ahead in life.
/wp:tadv/classic-paragraph