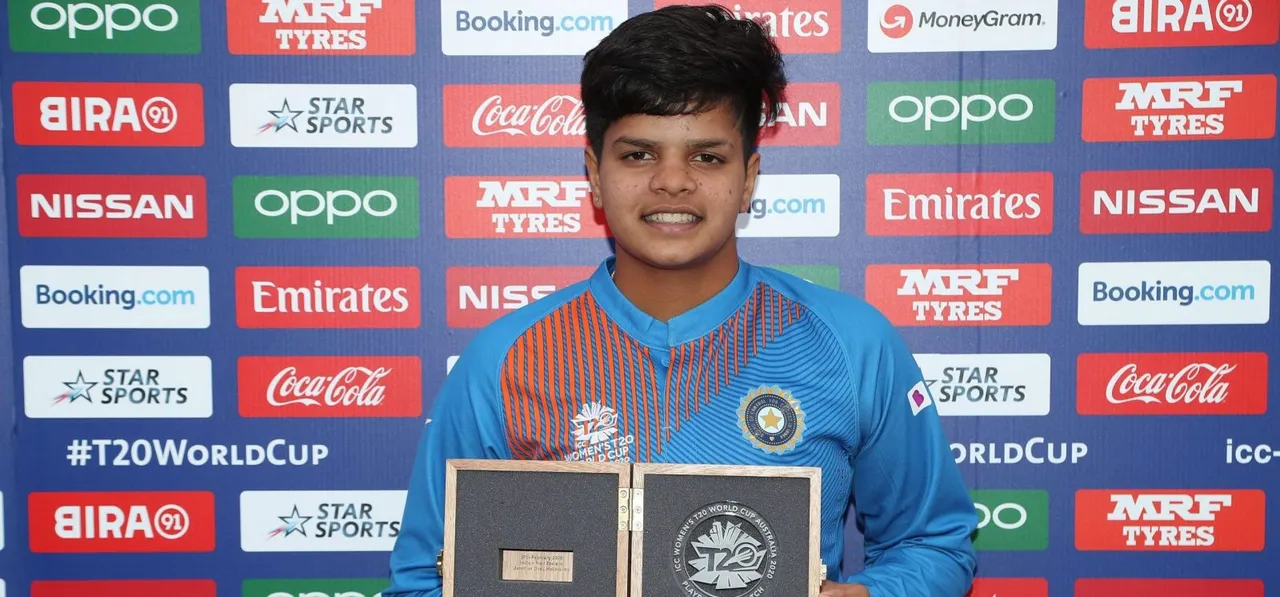 Shafali Verma had a strain in her right leg during the T20 World Cup and the break imposed due to COVID-19 has allowed her to get back to full fitness, the opener wrote in a column for Hindustan Times.
"My cricket practice has also come to a halt. However, I had a strain in my right leg during the T20 World Cup and I am using this time to recover fully," she wrote.
Verma was India's leading run-getter in the recently-concluded Women's T20 World Cup with 163 runs and impressed one and all with her stroke-play. Although it was an anticlimactic end for the teenager in the tournament, falling for just two runs in the final, the experience would have stood her in good stead.
"The last one month has been pretty special for me. Not everyone is lucky to play in a World Cup with some of the best cricketers. I got the opportunity, and that too at such a young age," she wrote.
"I will never forget the welcome that I received at my home in Rohtak. There were dhols and music. My relatives received me with garlands and I felt pretty special. It was like a dream after a special tournament."
ALSO READ: Shafali Verma's batting transformation
The teenager revealed that she has been shadow-practicing at home due to the lockdown and has been running and training to keep herself fit. She also revealed that it was frustrating for her to not be able to get a hit in the nets.
"My cricket academy is closed for training but I still go there in the morning for running and other exercises. My daily routine normally involves taking four-five rounds of the ground, a short sprint and some leg exercises. It's mostly light stuff and I am taking it slowly," said Verma, who was at the top of the ICC T20I rankings for batters for a short while, before Beth Mooney overtook her.
"There are not too many people around when I go there and I can't even hit the ball in the nets. That's a bit frustrating. But in times like these, taking care of one's health is the primary concern. I am following the motto too. I often shadow practice at home with a tennis ball. For a batswoman, it's essential to maintain the rhythm and touch. It's very important that I don't get rusty. Nothing can substitute playing an actual game but one has to make the best out of a situation."
ALSO READ: The big-hitting kid on the block
Verma was expected to be in action in the Women's Senior One-Day Challenger Trophy, which was scheduled to take place from the end of March. However, with all cricket coming to a halt owing to coronavirus, the latest batting sensation is happy to spend time at home with her family.
"One good thing is that I am getting more time with my family now. It's been really great spending time with my kid sister, Nancy. My father was there in Australia (during the World Cup) and I can sense his pride when he talks about me to his friend. The exams are not happening, so I am watching lots of movies too. I have no particular choice of movies but whatever comes on television suits me."
With the BCCI offices shut till further notice, everything is under a wait-and-watch policy. Our wait to watch the youngster in action may also be an extended one.