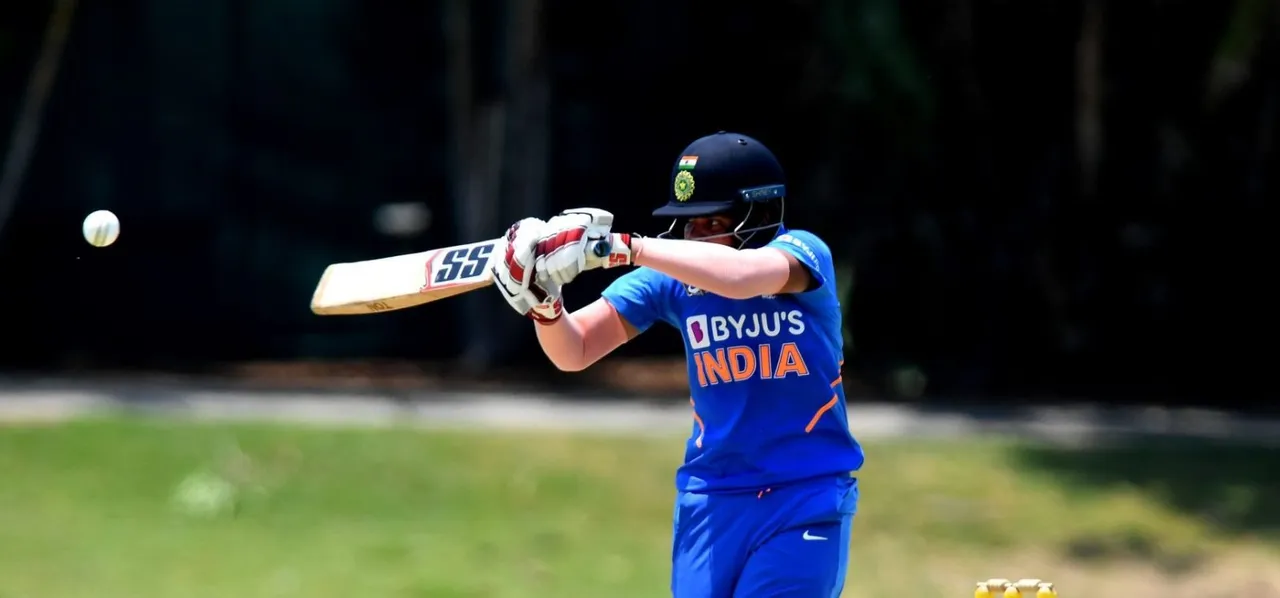 Leah Poulton, Australia A coach, heaped praise on Shafali Verma, the teen sensation from India, calling her an "amazing talent" after the 15-year-old blasted a century in her first match on Australian soil. Her 78-ball 124 saw India A get off to a winning start on their tour of Australia.
"She's just an amazing talent, she's only 15 years old and she's got so much power," Poulton told cricket.com.au. "We'd seen a bit of footage leading in, she's played a bit of cricket for India. But when you watch footage of a player like that, it probably doesn't do it justice because she's actually got a really good presence at the crease. Even though she's 15, she's a tall girl, a strong girl as well… when she walked out to bat, I thought, 'that can't be the 15-year-old'."
Verma made her T20I debut against South Africa in September 2019 and has since featured in nine T20Is scoring 222 runs at a strike rate of over 140. Her sheer power and ability to clear the ropes at will has made the world sit up and take notice of her exceptional talents. During India's recently concluded tour of the Caribbean, the right-hander scored two fifties - the first of which saw her become the youngest Indian (across genders) to score a half-century in international cricket - in the five-match series and earned herself the player of the series award. Such was the audacity of Verma's strokeplay that she completely overshadowed Smriti Mandhana, her opening partner.
Poulton believes it is Verma's power game that sets her apart from the other openers India has produced over the years.
"She's not your typical Indian opening bat. Over the years they've produced these opening bats with these amazing techniques and they're really crafty, whereas she walked out there and she was just pure power."
With the T20 World Cup around the corner, Poulton, who "went into fan mode" when Verma was crashing the Australia A bowlers around the park, believes the youngster will play a big role in India's campaign and will no doubt be one to keep a close eye on over the next few years.
"It was really good to watch, I did get into fan mode for a while there (during the century). She just had so much composure at the crease, she didn't look fussed at all. She's definitely going to be one to watch over the next few years."