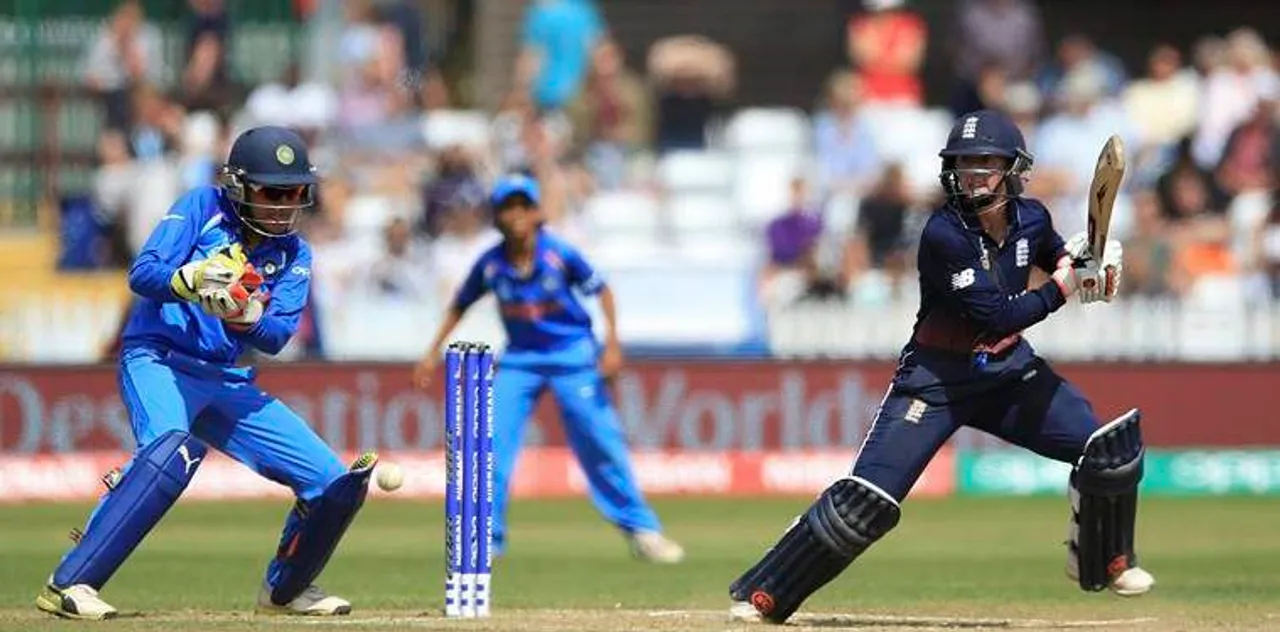 In a home season marked by absolute mediocre turnout in both the ODI series against Australia earlier and the subsequent T20I tri-series that followed, the onus is completely on India to reinvigorate their game as England take on
Mithali Raj
-led India in a 3-ODI match series that begins April 6, 2018, at Nagpur.
There's hardly a surprise as to why it is so often said that cricket is a game of glorious uncertainties. Particularly in the context of how India recently fared at home, who would have thought that after winning both the ODI and T20I series against the mighty South Africans at South Africa, India would fare so poorly. That too on what was their home turf.
But bygones be bygones. It's a new series. A new day. And a new opportunity to resuscitate themselves from the ball go. You wouldn't be doubted for thinking that perhaps an outside advantage remains with India. Due to a sudden hamstring injury that noted English talent and captain
Heather Knight
picked up in the just concluded Tri-series, the blazing right-hander is a doubtful starter for Game 1.
While India, will take the decision with glee, they would be well advised to be wary of the scintillating form of
Danielle Wyatt
. Perhaps deep within, that blistering 64 ball 124 still reverberates? Perhaps somewhere it exposes the major chinks in the armour of Indian spinners not being able to derive the maximum attrition for their opponents with flighted, fuller deliveries?
Were they on the mark with Australian talents like Jess Jonassen- you would have to say no. But concern doesn't merely rest with the spinners leaking easy runs alone. In the batting department, the side seems to be resting heavily on the undoubtedly impressive exploits of
Smriti Mandhana
who has been in quite some form.
Other than Mandhana, the top order showing by the likes of Mithali Raj and
Harmanpreet Kaur
hasn't really fired and it remains a matter of concern. Maybe a series against England, with the psychological advantage of not having Heather Knight is a big plus? There's always a new day in cricket on which to lift one's form. Isn't it? That said, the duo would be well advised to be watchful against the likes of Jenny Gunn and Natalie Sciver- both of whom have been in some good form.
But where young talents like
Jemimah Rodrigues
are concerned, it was heartening to see the relative ease with which the dynamic right-hander collected that glowing fifty against the Aussies in the T20I. Nothing would aid India more than the young talent carrying her form into the 3 match ODIs.
All that said, it may well come down to the side that keeps its cool and doesn't lose focus in the advent of trying to do something too adventurous. There's turn in these spin-friendly tracks and also the advantage of the ball coming along nicely on the bat. It was the kind of phenomenon that aided the thunderous exploits of Meg Lanning, Ashleigh Gardner and later, Ellyse Perry.
So maybe, India have a lesson to pick up a thing or two from their Australian counterparts as they ready themselves to tackle their new English challenge.