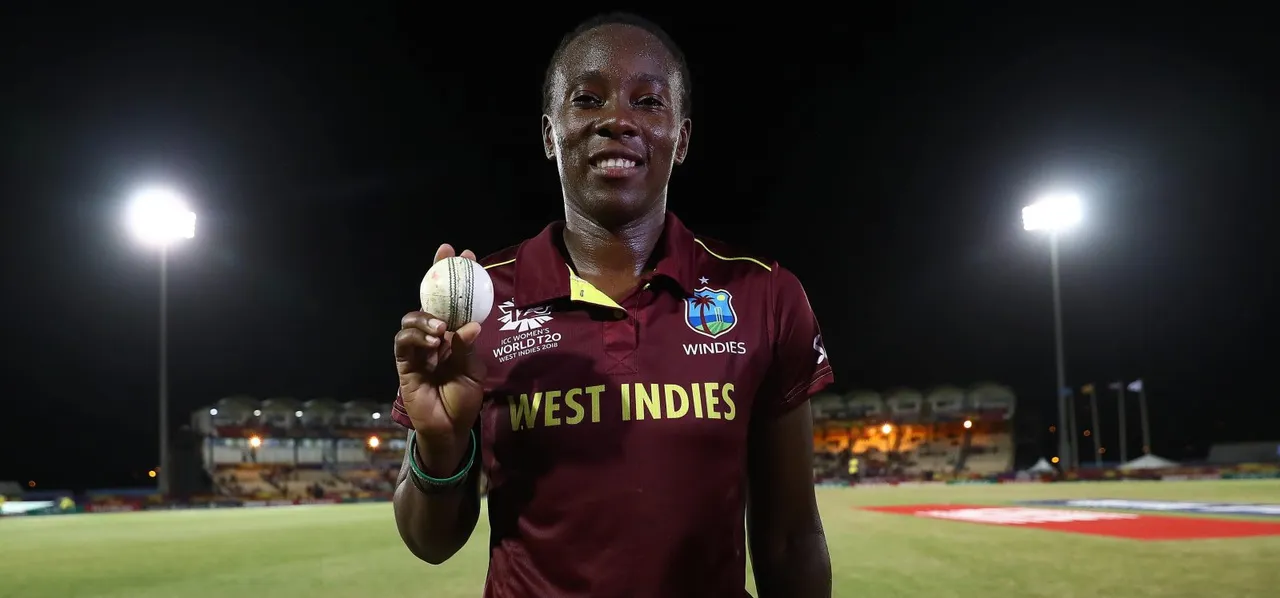 Generally, young batters look up to another batter for inspiration, while senior bowlers inspire other junior bowlers. But Shakera Selman' West Indies' pace bowler, is glad to have inspired Jemimah Rodrigues, India's batter.
"Honestly, I just felt really great to have inspired someone and Jemimah has impressed a lot," said Selman.
"She is a really good cricketer and it meant a lot to see that this young girl that I met ten years ago is on the world stage now and dominating. My main goal is always to inspire and help however I can. So whenever I go home I try to help out and bring through other youngsters back in Barbados whenever I get the chance. Some of the girls who watched us are actually playing with us now, like Aaliyah Alleyne, and it is commendable, and I am happy to see that."



Rodrigues recently posted a photo of her with Selman six years ago and now, the pair is playing in the T20 World Cup. They may not come face-to-face soon because India are in Group A while West Indies are in Group B. The Caribbean side emerged victorious in their first outing in the competition, but not before getting a scare from the latest participants, Thailand.
Selman, who made a comeback from a knee injury late in 2019, had an injury scare after banging her head on the ground while taking a catch during the team's warm-up match against India. As a result, she missed West Indies' opening encounter.
"I have been struggling with my knee for a number of years," said the player from Barbados.
"In 2017 I had surgery; I tore a meniscus and I also messed up my ACL. I was out for a couple of months but then I came back into the game and got through the 2018 World Cup pretty well. But then it flared up again when we got to England last year. So in the last ten months I have only played two international games, but it feels really good to be back."
ALSO READ: Deandra Dottin thanks God
Though Selman doesn't have much game-time behind her, she is confident that her experience will take her along. The team has the services of Courtney Walsh, former Windies fast bowler, as the bowling coach, while there are promising seamers in Shamilia Connell, Chinelle Henry and the young Aaliyah Alleyne in the mix.
"I don't feel undercooked I have been around the game for a long time and I am just trusting the process," Selman said. "We have five pace bowlers on this trip but we also have a quality spin bowling attack who have Big Bash experience so know the conditions. Hopefully they can back up the pacers."