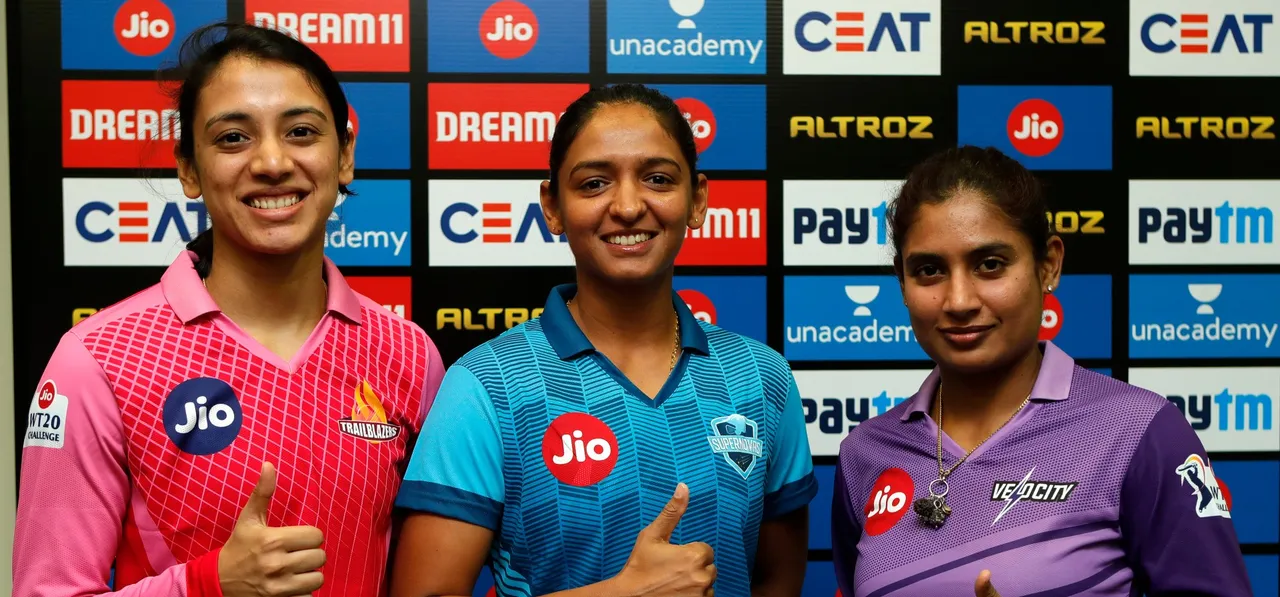 Velocity have been given a bit of a rough deal: two matches within the space of 24 hours in the heat of Sharjah. Imagine!
On the eve of the opening game of the Women's T20 Challenge in Sharjah, Velocity skipper Mithali Raj said that while it will be tough on the players considering the less recovery time, her side is simply happy to have the opportunity to play some cricket.
"I think if you give it more space in your mind it weighs you down," Mithali said of her side's unique situation on Tuesday (November 3). "You just
take one game at a time, one day at a time."

Velocity open their campaign against defending champions Supernovas on Wednesday (November 4) before taking on Smriti Mandhana's Trailblazers the following afternoon.




.@a_upendran11 joins @Sudarshanan7 to preview the #WomensT20Challenge on Avnir presents #TheOutsideView powered by @WTFSports7. https://t.co/rwyoRYaCD8


— Women's CricZone (@WomensCricZone) November 3, 2020



"Yes, it is going to be a bit of a challenge because the recovery time is less - the next day itself a 2 pm game. But again it's important that we get these games going so that we have some game time for the players for the coming series."

"All I can say is that we are here to play our best cricket and also enjoy the platform , because it's a privilege to be part of tournament."

After two weeks of quarantining across Mumbai and Dubai, the teams got the opportunity to begin training on October 26. It allowed individuals to play themselves back into rhythm and test out any new techniques in a competitive environment, while also providing the captains a chance to formulate strategies.

ALSO READ: Shocked, excited Murali Anagha has her goals set for the Women's T20 Challenge

In the 2019 edition of Women's T20 Challenge in Jaipur, Velocity was the home of a 15-year-old, baby-faced Shafali Verma. Asked which player she thinks will light up the tournament this time around, Mithali singled out young seamer Manali Dakshini and left-arm spinner Murali Anagha.

"I think this platform gives them the exposure to interact with the overseas players and see the national players - how they set themselves before playing a tournament, how they prepare themselves, etc. Overall, the sort of professional approach that helps athletes get to this platform is what these young girls can learn through this Women's T20 Challenge," the 37-year-old added.

At the start of the Indian Premier League, batters held all the aces when they batted in Sharjah. However, as the tournament has progressed, the pitches have slowed down, making run-scoring a tad harder. Mithali said that the condensed format of the tournament leaves the players with little time to adjust, but she believes the experienced hands will all find a way to counter all that is thrown at them.

ALSO READ: Arundhati Reddy's 'Mission Undroppable'

"During the league of the IPL, teams were easily getting 200 runs in Sharjah. Now, the total is coming around 120-130, so that definitely reflects that the wicket is slowing down and there is a lot of dew factor.

"But again, it is all an experience. Seasoned players will find a way out, but inexperienced players - for them it is an exposure, how to deal with these variables or factors during the match and how they can take help from the senior players and prepare themselves for these matches," Mithali concluded.