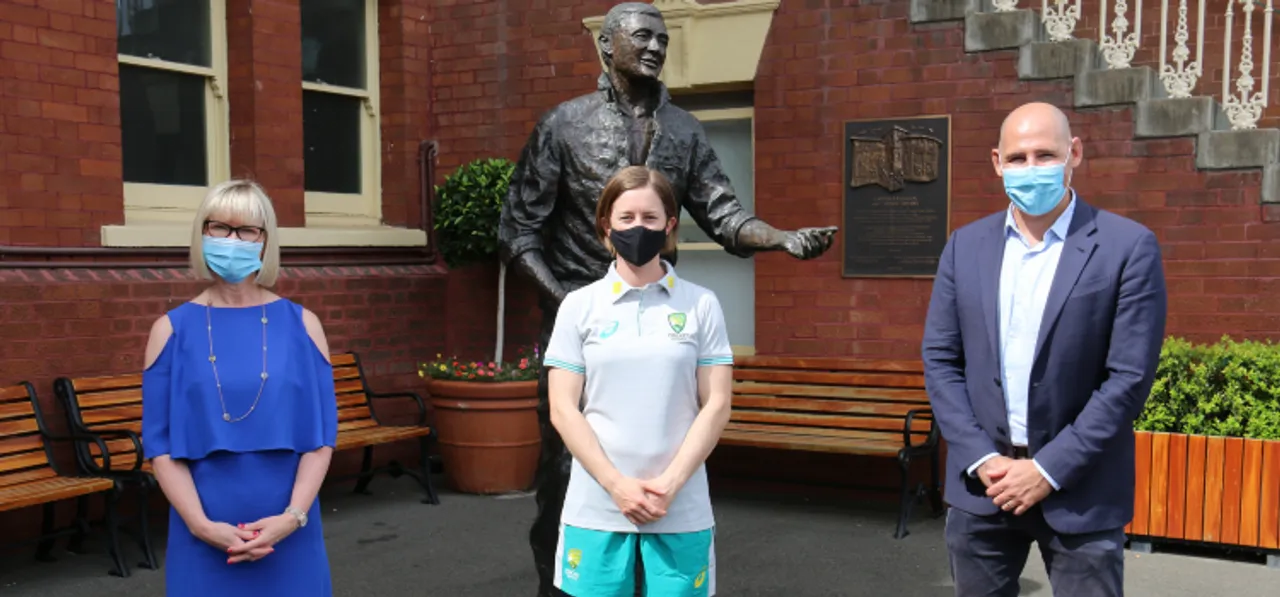 The first sculpture of a women's cricketer would be made and housed at the Sydney Cricket Ground, Cricket Australia announced on Monday (March 8). They also announced the formation of a Recognition of Women in Cricket Working Group, in a bid to address gender imbalance.

The sculpture at the SCG will be the first of its kind of a women's cricketer, which will be on the lines of the 73 male player statues across Australia.

"Just as this year's International Women's Day theme promotes 'choose to challenge', we are committed to challenging ourselves to continue to address gender inequality across our game," said Nick Hockley, Cricket Australia's Interim CEO.

"This is a historic moment for the game with Venues NSW today committing to the first sculpture of a female cricketer at the Sydney Cricket Ground, and we can't thank Kerrie (Mather, Venues NSW CEO) and her team enough for their leadership."

Rachael Haynes, Australia's vice-captain, also was present at the occasion and said that this would give everyone an opportunity to learn more about the history of women's cricket in the country.

"I don't want to pre-empt anyone," said Haynes, when asked about whose sculpture she was expecting, "but there have been some incredible contributions across the sport. Some of the names on top of my mind are Belinda Clark, Betty Wilson who was an amazing contributor to the game."

ALSO READ: Bowlers, Lee-Wolvaardt partnership hand India a drubbing in ODI series opener

"It's going to be a pretty incredible list to choose from. It's going to be quite incredible to walk into the SCG and walk past some of the heroes, who really have led the way across the game."

Haynes is part of the Australian squad that will leave for New Zealand next week for three ODIs and three T20Is. Darcie Brown received her maiden call-up and Haynes sure made her intentions clear.

"I faced her last week at the Karen Rolton Oval," she said of Brown. "Tell you what, the Aussie net sessions aren't going to be fun with her and Tay (Tayla Vlaeminck). So I might just gravitate to the spinners' net as much as I can."

"(Brown) is really exciting for the game. The thing that stands out for me is that each state team has someone with a bit more pace on the ball," she concluded.

New Zealand and Australia begin their series with a T20I in Hamilton on March 28.