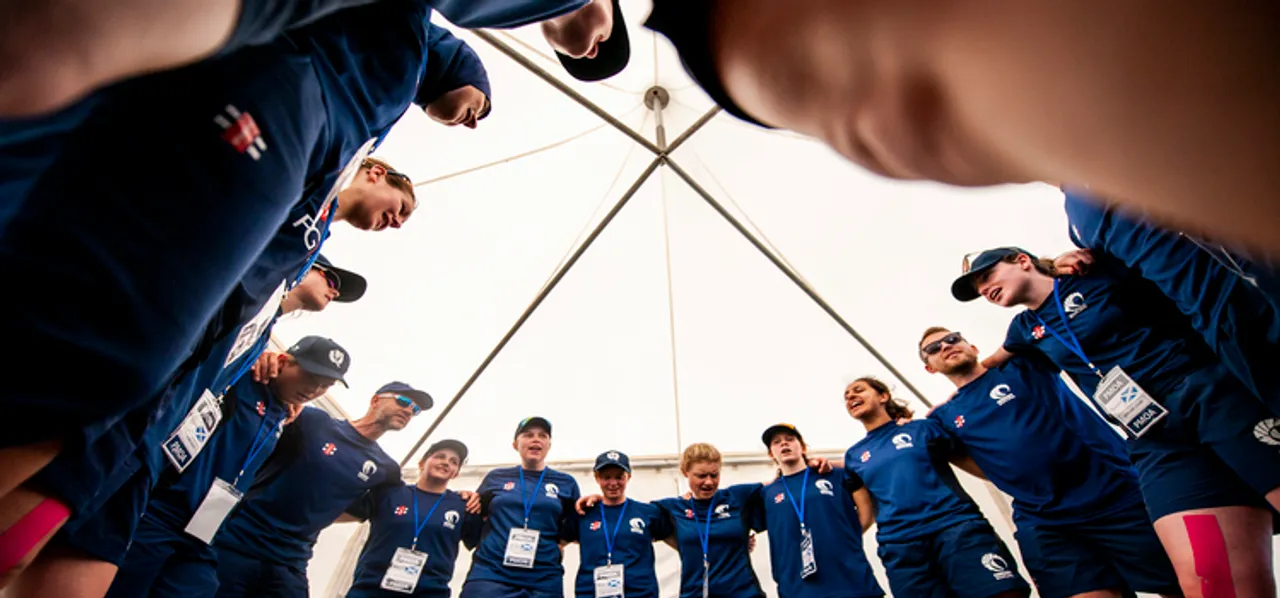 When the bilateral series against Ireland was announced, the Scotland players and team management were thrilled to bits. The last time they played international cricket was during the ICC Women's T20 World Cup Qualifier in September 2019. They trained hard through the times of the pandemic, playing in the limited opportunities they got.
The Scotland A team toured England to play six T20 matches in August 2020. The Regional T20 Tournament that was supposed to be four matches was called-off in the middle due to the COVID-19 situation in the country. Despite not having enough match-practice under their belt, Scotland were excited about the series against Ireland as it was an opportunity to show the world how much they have improved in the last 14 months.
Days before their departure to Spain, Cricket Scotland had to withdraw from the series due to high COVID levels in Scotland. It left the players and the support staff shattered. After months of hard work and training, they missed yet another opportunity to put it to use on the field. 
Steven Knox, the head coach of Scotland, said that it was unfortunate that the series could not go on.
"We have been training pretty hard for about ten months now and desperate to play some international cricket. So, the girls were absolutely devastated," Knox told Women's CricZone in an exclusive interview.
Knox said that a series of unexpected and unfavourable events led to the decision of withdrawal. First, one of the members of the squad was tested positive for COVID a few weeks ago. Though she recovered shortly after, another member of the team got injured during training and had to go through concussion protocols. The final blow came when another player was asked to self-isolate by her school on last Monday (November 16), as one of her classmates was tested positive.
ALSO READ: Equality, inclusion, diversity – newly elected Cricket Scotland President Sue Strachan to focus on 'cricket for all'
Knox said that the following day, they had an emergency meeting with Cricket Scotland about the implications of the tour and the safety of the players. As a result, they decided that it might not be advisable to take the risk of travelling to Spain. 
"We had a meeting last night with the whole squad, and the girls understood the decision that the tour is not going ahead. Obviously, they are desperate to play some international cricket. But they realise that bigger picture-wise, hopefully, 2021 is going to be a busy year. If we can get control of the virus and find a way for international cricket to take place for the countries those don't have resources and can't afford to go into quarantine for two weeks in advance of the tour, then we have got an opportunity to show how good we can be."
When the regional T20 tournament was announced, Knox had said that it would be a precursor for him to scout for young talent to blood in the national team. Though the tournament had to be cancelled, he caught a glimpse of some impressive young players who performed well in the tournament and the A team's tour to England where they defeated Yorkshire, North East Warriors and Lancashire.
"Some young batters were impressive, and they forced their selection case for the tour. If I think of names, Alisa Lister, Ellen Watson, Kathryn Mills were three young batters who got some runs, which is one of the areas that we identified that we need to improve," he said.
Knox admitted that the side relies heavily on Kathryn Bryce and Sarah Bryce, especially, with their batting and that they want to find and develop players who can bat around them. "That's crucial when you try to win tournaments and play World Cups and things like that. You can't rely on two players. You need more players contributing."
As far as the bowling is concerned, Ikra Farooq, who was one of the leading wicket-taker in the T20 tournament, earned a call-up for the Ireland series. Knox said that she would add value to their strong spin bowling department along with Abtaha Maqsood and Katherine Fraser.
Speaking about the rise of Bryce sisters, Knox said they have drastically improved in the last few years. Since June 2018, Sarah has been leading run-scorer for Scotland with 511 runs in 20 innings followed by Kathryn, who has made 400 runs in 13 innings. In the recently concluded Rachael Heyhoe Flint Trophy, Sarah was the second-best batter behind Georgia Adams with 395 runs in six matches. 
Knox said that Sarah has grown leaps and bounds with her batting, and he believes that she is a genuinely world-class batter who will only get better in the next three years. "She has continuously got better and better, and I think her performances in the Rachael Heyhoe (Flint) Trophy prove that she is a class player."
On his captain Kathryn, Knox said that she has been a standout allrounder over the last two years, adding that she leads the team from the front with her performances. "Her economy, I think, she has got 2.7 (2.74) an over in the last 10 T20Is. She has been so economical," Knox added. 
ALSO READ: The paradoxical ways of Mignon du Preez
Such has been the growth of the Bryce sisters that the England and Wales Cricket Board recently
offered them regional contracts
. Recently, when Sue Strachan, the President of Cricket Scotland, was asked about the possibility of Bryce sisters moving to England, she 
told this website
that they are "fiercely Scottish" and would continue to play for Scotland. 
"I hope we can keep them. Because not only are they fabulous cricketers – they're young, too, and continuing to develop – but they are also incredible role models for young women in Scotland," Strachan added.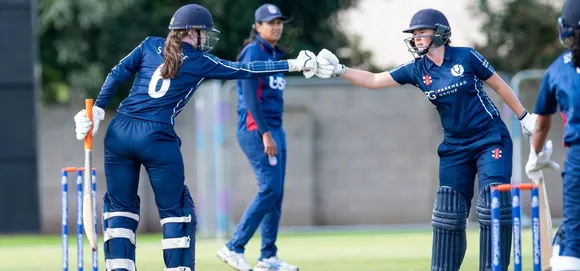 The Bryce sisters are a great inspiration for the young girls in the women's program across Scotland, says Steven Knox. © ICC
Knox echoed the thoughts of Strachan as he said that their stay is crucial for the team. "They are not only fantastic cricketers. They are fantastic human beings," he said.
"The mentality they have is fantastic, and that spreads throughout the team and also throughout the organisation, junior teams and for young girls in Scotland, aspiring to play for the country. We are desperate to hold on to them, and hope that they continue to perform for the country in the years to come."
In the four years that Knox has headed the team, he has seen the profile of the women's game grow significantly. However, he believes the number of teams participating in World Cups needs to increase. 
"The T20 World cup hasn't gotten any bigger. There are three or four competitions coming up, and I don't think it is going to get any big in 2022 either. In the fifty-over world Cup as well... I mean to only have eight teams, it's been eight teams since the last ten, fifteen years I think."
He said that having the number of teams that are there in World Cups gives no incentives to the associate nations who are fighting hard regionally around the world.
Ranked 13 in the ICC T20I rankings, Scotland have played almost half the number of T20Is that India played between June 2018 to March 2020.
Knox said that the financial investment of Cricket Scotland in the women's program had changed dramatically over the past decade, adding, "I am not sure that that's recognised by the ICC in terms of the opportunities to compete in global competitions."
Knox believes that a simple solution would be a slight increase in the number of teams that could compete in the T20 World Cup. "I am not suggesting that it should be a 20 team tournament overnight. I think it can be organic; it can grow logically." 
With the T20 World Cup
scheduled to happen in 2023
, both Cricket Scotland and Knox are hopeful that they will get more opportunities to play next year.
"There's a European qualifier in 2021, and we are pretty hopeful that we would be hosting that. I don't know. Certainly, Cricket Scotland were, and are, interested in hosting that event. That's obviously happening. It's just where it happens and when it happens - all that's the related to COVID," Knox concluded.