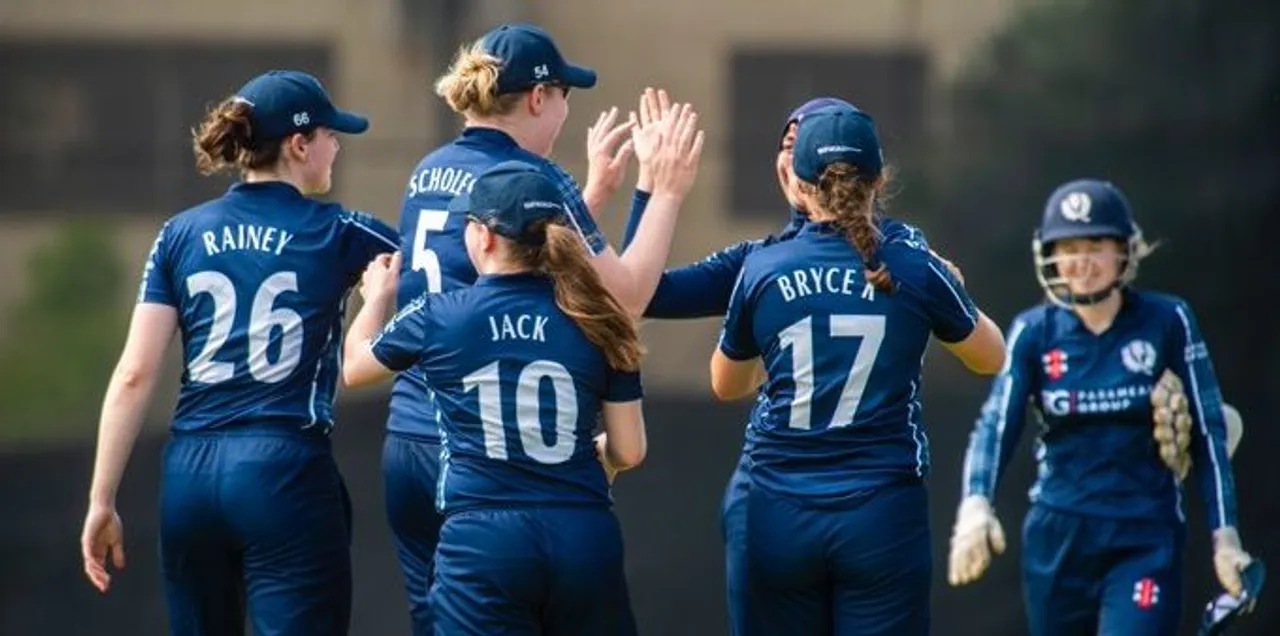 Scotland has announced a 14-member squad for the upcoming ICC T20 World Cup Europe Qualifier that is scheduled to begin on Thursday (August 26).
Skipper Kathryn Bryce, alongside Sarah Bryce and Abtaha Maqsood, will be joining the squad from The Hundred. Hannah Rainey and Charis Scott are back in the team after missing out on the series against Ireland in May.
Speaking about the squad, Head Coach Mark Coles said that the qualifier is an opportunity for them to steal the limelight on the big stage. "This is a wonderful opportunity for our team to go out and show the rest of the world what we're all about," he said.
"The lack of international cricket due to COVID-19 has been tough on everyone, so it is great to have this chance to, just, go out and play against these teams and express our skill sets."
Coles said that the team is well prepared for the tournament with the experience of playing Cricket Scotland Super Series. "It gave everyone in the squad the chance to play quality T20 cricket over the summer. I know that everyone is ready and looking forward to getting out there and showcasing their skills."
"It will be excellent to have Gemaal (Hussein) as part of the team for this tournament. He brings a wealth of experience with him. I know the team will benefit from his coaching in the run-up to and during the tournament."
Currently placed 13th in the ICC T20I rankings, Scotland will play against Netherlands, Ireland, France and Germany in the regional qualifying tournament. 
Scotland squad: 
Abbi Aitken-Drummond, Kathryn Bryce (C), Sarah Bryce (VC), Priyanaz Chatterji, Katherine Fraser, Becky Glen, Samantha Haggo, Lorna Jack, Ailsa Lister, Abtaha Maqsood, Megan McColl, Katie McGill, Hannah Rainey, Charis Scott