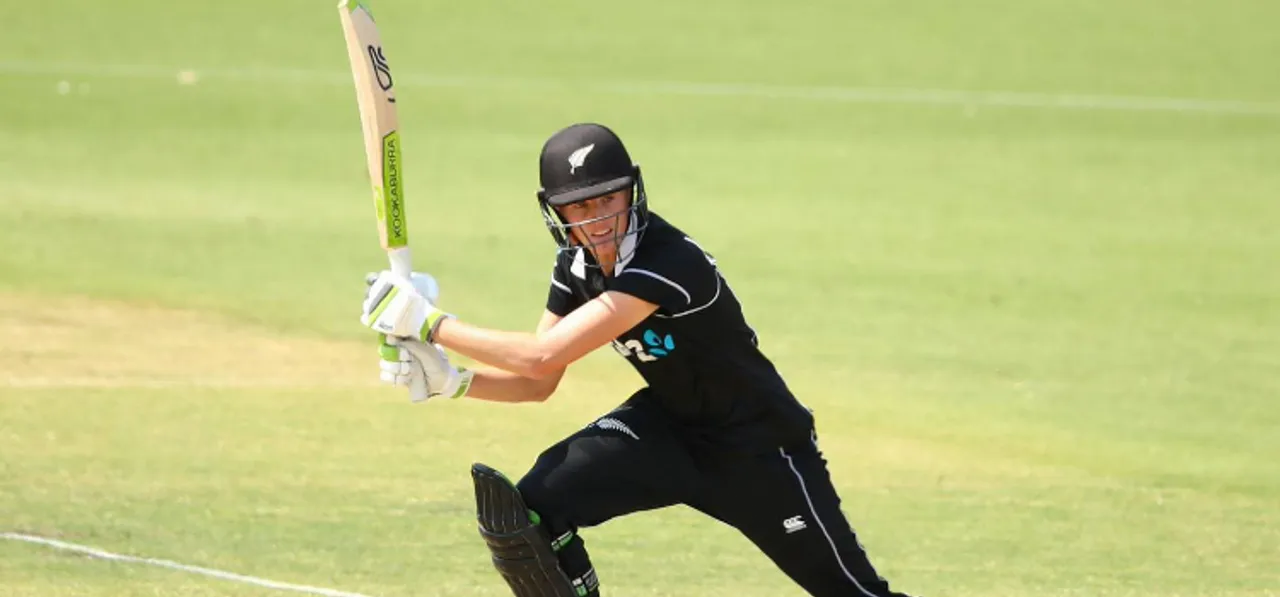 New Zealand will begin the tour of England - comprising three T20Is and five ODI - with the first T20I in Chelmsford on Wednesday (September 1). Former New Zealand captain Amy Satterthwaite believes this tour will be a 'reflection point' for their improvement ahead of the home Women's World Cup that's scheduled for March next year.

"Every series is a marker for where we are at and the series we played against England and Australia in our summer, we certainly were not where we would like to be," Satterthwaite said at a media interaction ahead of the series. "For us, this is a nice reflection point of how we have improved. I think the biggest thing is, now we are able to play cricket. It's always different when you are coming off just camps and nets."

Their opponents England, on the other hand, are coming off a multi-format series against India and the first season of ">The Hundred competition. Satterthwaite is aware that her team has not played as many matches but they are looking forward to these challenges ahead of the World Cup.

"England obviously had their summer and played a lot of cricket, so for us, it's about getting out on the park and play those games and see have we moved forward where we were in the summer. We have six months (ahead) to keep pushing forward as a group and being ready for that World Cup, the pinnacle we are looking forward to," she said.

New Zealand haven't been able to field their full strength squad in the past 18 months due to the unavailability of players like Satterthwaite, Devine and Suzie Bates at various points. This has resulted in a top order that hasn't been up to the mark in the previous series. For Satterthwaite, it is not an excuse for their poor performance in the past but she hopes the full-strength squad will bring the necessary changes.

"We haven't had an opportunity to probably have our full-strength squad and to get those combinations going. The more exciting thing for me is that we have got all of us here barring Amelia (Kerr), to this trip and hopefully get back to be there and put some performances on the park, that we have in the past and know we are capable of. (We would like to see) some better performances and some big partnerships together and our top order firing the way we know they can," Satterthwaite added.

ALSO READ: Grandmaster Leigh Kasperek



"It's been awesome to have Suz back in the group. I think we forget in a way how much energy she brings to this team. It's not just what she brings on the field but the energy and the standards that she sets as a player and an athlete on and off the field and at training. It's lifted us as a group up another level. Soph as well, we all know what a world-class player she is and to see her back amongst the group and in a really good space and again hitting the ball really well. I'm excited to hopefully see the three of us be able to form some big combinations."

New Zealand will be touring without the 20-year-old Amelia Kerr, who withdrew from the tour to allow herself to focus on her mental health. In the absence of the all-rounder Satterthwaite is bracing herself to bowl more overs with her off-spin.

"Certainly working hard in the nets and trying to make sure I can be an option for Sophie. I will be in the queue when she needs me. We are working hard on it and hopefully be available throughout the series when called for," she said.

Uncapped Claudia Green and 20-year-old Molly Penfold are part of the bowling group are in line for potential debuts in the absence of Rosemary Mair, who was ruled out due to a bone stress reaction to her left shin. Satterthwaite is confident that the young fast bowlers will put their best foot forward if given an opportunity to play during the series.

"They are really exciting for me. Claudia is an inswing bowler and Molly is a fast bowler, and they have raw talent. They both bring a lot of character and energy to the group as well. They both are really athletic people, and I am excited to see what their future holds. They have done well at the domestic level and showed a lot of excitement around the skill sets that they bring in," Satterthwaite said.

England are hoping the success of The Hundred will transform into more followers for the women's game in England and with Chelmsford expected to be a sold out game, Satterthwaite is hoping that New Zealand will cherish the opportunity to play in front of the huge crowds.

"It's really exciting. The crowd really gets in and that's the sort of energy of the game. It's just awesome to see the support behind women's cricket. Excited to play on this ground under lights. Probably few of our girls haven't had too much experience, but there is always an opportunity and I feel this is a step in the right direction to play at night and play in front of big crowds as well," Satterthwaite concluded.