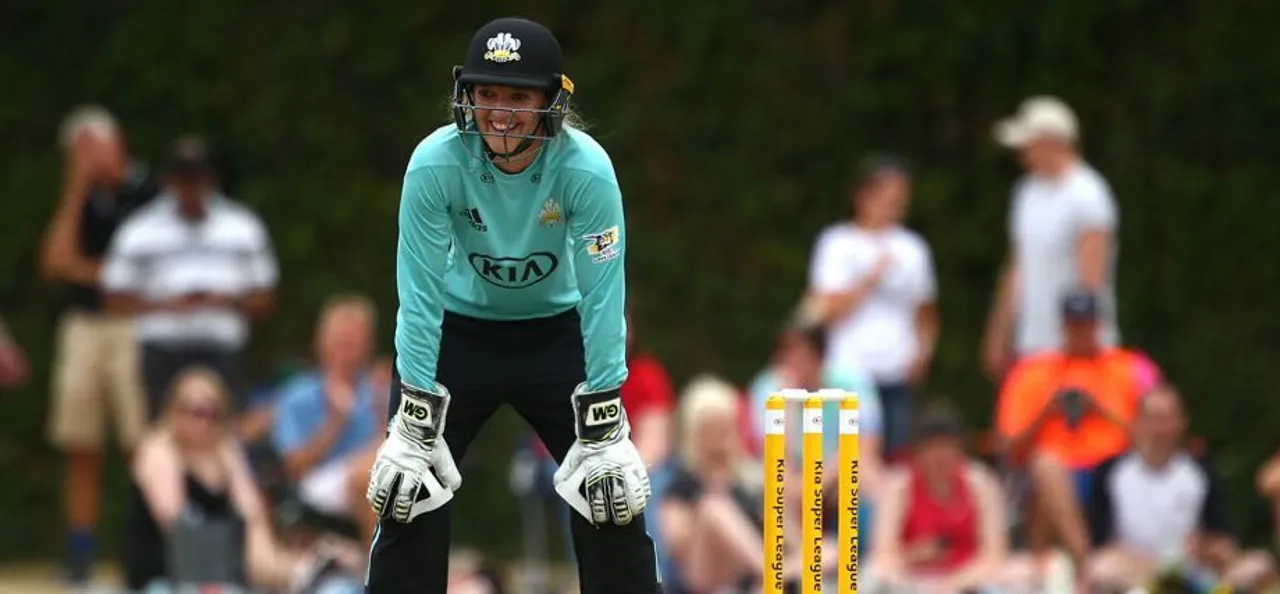 Sarah Taylor has signed up to play for Welsh Fire in the inaugural season of The Hundred, it was announced on Tuesday (April 6). The former England wicketkeeper-batter announced her
retirement from international cricket
in September 2019.
"There has been a real buzz about The Hundred, and especially the women's competition," said Taylor, who made 226 international appearances.
"We've got the best players from around the world involved and the temptation to be part of it was too great to resist. I'm so excited at the prospect of playing again. It'll be really special to get back out there and be part of a Welsh Fire side that hopefully can have a great first season."
Taylor, who played the last of her internationals in July 2019, will be returning to action after almost two years. She was roped in as the
wicket-keeping mentor
for Sussex last month.
"Sarah Taylor is a truly extraordinary cricketer, who has made a habit of breaking new ground in the game throughout her career," said Beth Barrett-Wild, head of The Hundred women's competition.
"It's highly appropriate therefore that she will feature in The Hundred this summer – a competition which has the potential to transform women's cricket. I'm personally very excited about watching her play again, and I'm sure her involvement and performances will help to inspire the next generation of girls and boys to fall in love with the sport."
ALSO READ: Kuwait Cricket awards national contracts to seven women players
Taylor will share the dressing room at Fire with fellow English players Katie George, Sophie Luff, Amy Gordon etc as well as Australians in Meg Lanning, Beth Mooney and Georgia Wareham.
"It is fantastic news that Sarah and Georgia will be part of our squad this summer," said Matthew Mott, head coach of Fire.
"Sarah is one of the best cricketers England has ever produced. It goes without saying she would improve any side and we are delighted she's signed with us. Georgia's has been an integral part of the Australian side and she'll bring a real x-factor to our squad. She is a dependable and damaging spin bowler and has developed her batting as a powerful player."
Wareham has replaced fellow team-mate Jess Jonassen, who has opted out for personal reasons.