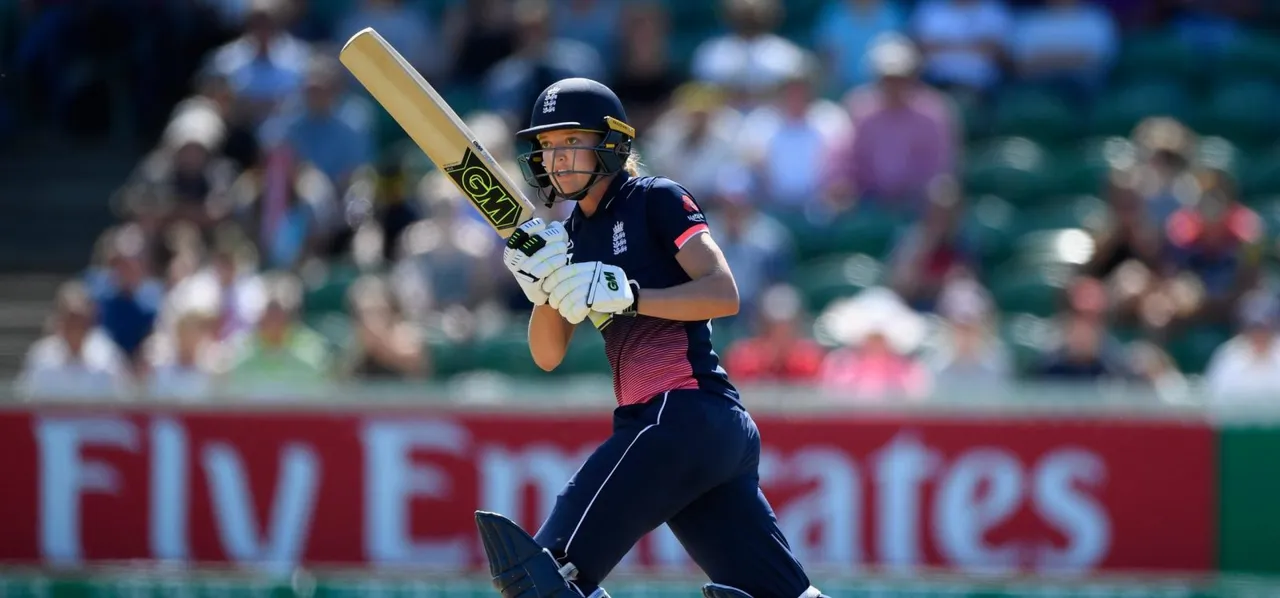 There is no doubting Sarah Taylor's commitment to the Sussex cause. She has won everything at
county
level as well as internationally. The commitment and passion she has for the county she made her debut for in 2004 is self-evident. It isn't the badge kissing exuberance of a premier league footballer. 
"This is where I grew up, this is my home essentially. The support we have at Sussex is unbelievable," Taylor says and she means it. That belief is backed up in the facilities that Sussex
have
at the Rod Aldridge Cricket Academy."
The Rod Aldridge Academy is a short train journey outside of Brighton. It hosts the ground and training hub that Sussex uses. Nestled in the shadow of the American Express Stadium, home of Brighton and Hove Football Club who are also promoting a top-flight women's team of their own.
Taylor wants to give more to back to Sussex. "I would love to play every single game." However, Taylor's much-publicised battles with anxiety mean her workload is carefully monitored.
When asked about the workload that series against West Indies and Australia pose over the summer Taylor is aware that she can't do it all and the support of her coach Mark Robinson is important in that regard. "Robbo is brilliant with that. He sorts it out before I even think about it, so he has probably already got it planned. It's a case of looking at the next stint of training with England and then the next stint with Sussex and just keep going from there."
Taylor recently went on her first tour back to India since the incidents that lead her to take a break from cricket. "It was eye-opening, in that things can be tough, but you can get through them. I walked away from that tour unbelievably proud of just being in a country that was a stumbling block for me, and I got through it relatively unscathed and I'm incredibly proud of that," Taylor quoted to Women's CricZone.
It is a positive step for the England wicketkeeper, often cited as the best in world. Taylor is full of praise for Amy Jones for so long her understudy at international level. Jones has had a breakthrough year at the top level.
"She is absolutely phenomenal with the gloves, she is pushing me for a place. Which is good because it has pushed me and that is what I needed. You need people pushing you and she is just a brilliant player. One of those players you always want in your team and I am thrilled that she has come good." It is said with the warmth of a group of players that is close and supportive of each other.
Taylor is aware of the role that the current England players have in promoting the game. "We say as a group that yes we are cricketers but I guess a little cliché but you need to inspire the next generation to come and watch us. As a group of players, it means a lot when people come to watch. We hope we put bums on seats for all the right reasons. If we can build on that and get more and more people that would be fantastic."
There is a certain optimism around the future of women's cricket in England and Wales and Taylor acknowledges this. "
I think the ECB have done brilliantly and have looked across the board and said 'how can we grow this game?'"
"I know that Sussex is one of the leaders in pushing the game from a county level. The men's side has been brilliant in pushing us and the support from the Aldridge Cricket Academy. They are all trying to put us on the map and getting as many people watching us as possible."
With so much quality cricket to look forward to from county level upto the Ashes series, this promises to be a wonderful summer of cricket and if Sarah Taylor is at the forefront of that it will be an exciting one as well.