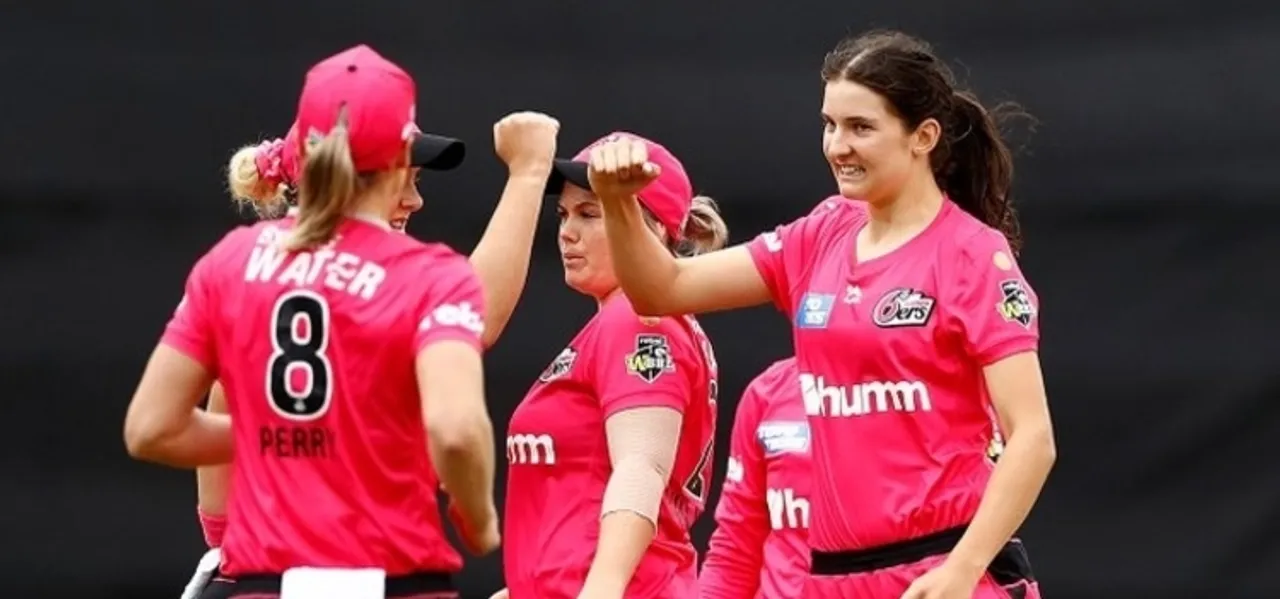 Sydney Sixers seamer Sarah Aley has said although the side might have lost the services of some crucial players to injury, it provides an opportunity for the youngsters in the squad to step up. Aley and Madeleine Darke came into the team for Hayley Silver-Holmes and Lisa Griffith in the
match
against Perth Scorchers as they had to miss the game due to injury.
"For me, it will be taking the opportunities I get, and hopefully, doing them justice. I am sure, we will be able to put some performances on the board without them," Aley told reporters on Wednesday (November 11) after their loss against Scorchers.
Apart from the injury changes, Sixers also missed Marizanne Kapp's bowling as she became unwell while batting in the first innings. "We lost a couple of our bowlers and then to lose probably our best bowler during the innings, which kind of broke a partnership (while batting) as well," she said.
ALSO READ: Mooney's 75* trumps Perry's 62* as Scorchers brush aside Sixers with ease
Though the Sixers would have been happy to have Kapp bowl for them, Aley said that this opens up an opportunity for others in the squad. "Well, obviously, she is important for us in the first six. That would be handy to have. But I think it just gives a lot of younger girls really good opportunities to bowl in the first six to first-class batters. To give them that exposure I think is only going to help us in the longer run," she said.
The Sixers got to 137/4, which the Scorchers chased in the last over with five wickets to spare. Despite the 'frustrating' loss, Aley said that they would take a lot of learning that would help them at the back end of the series.
The 36-year-old felt that the bowlers could not execute their plan as they would have wanted to before adding, "We always have plans for all the best batters in the team. We will have to go away and have a look at that and keep working at that. I think it's just that we didn't execute our plans today."
ALSO READ: WBBL06 semi-finals and finals to be played under lights
"I think they played it really well. We gave them a lot of loose deliveries, and they put them away. We didn't bowl as tight as we would have liked," she said.
The Sixers gave away as many as 14 runs in extras compared to their opponents who conceded just four. "You don't like to give away too many extras, especially in games like these. It's extra overs and extra runs, in a way. Well, we will go away and have a look at that in the training sessions we have," she said.
On their second loss to the Scorchers this season, Aley said that although the results did not go their way, they did not play poorly in both the games. "I don't think we are sort of sitting too badly at the moment. Even the loss on the other day, it just feels that we didn't play that badly either. It's just a few little things, they got one big over, and we are not following to our strengths," she concluded.